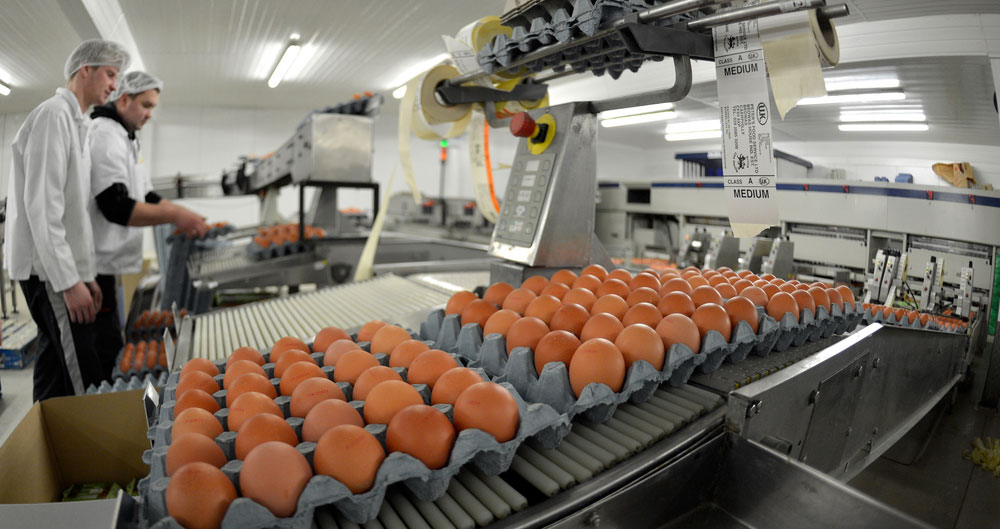 The NFU is joining forces with Zoetis to co-sponsor its relaunched poultry training award.
The award has been running for 12 years, encouraging entrants to train for a career in the poultry industry. The award is judged on the progress made by relative newcomers to the industry – of all ages – through workplace training and on their plans to develop their careers through future training. It has been won by people working with broilers, breeders, turkeys and ducks – in pedigree breeding as well as commercial production, and has been extended this year to include candidates from the egg sector.
The winner of this year's Zoetis – NFU Poultry Trainee Award will receive a £2,000 training grant from Zoetis, and can choose how to use this on specific training whether in poultry or more general career advancement. In addition, all three finalists will receive tickets to NFU Conference at the ICC in Birmingham 25-26 February 2020.
Through the years, winners have used the funding in many ways – from distance learning courses in poultry production with Scotland's Rural College and poultry health courses at Pirbright Institute to more general management courses. 2018 winner Jonathan Bowen, who joined Cobb Europe after an initial career in the Royal Navy, is now starting a diploma in management and leadership with Brighton School of Business and Management.
The judging panel, from Zoetis and the NFU, will select three finalists. The judges will meet the finalists to select the winner who will be announced at the NFU Poultry Board meeting in London on 22 January.
All three finalists will spend the day in London, touring the Houses of Parliament before attending the awards dinner. Accommodation is provided by Zoetis.
Aimee Mahony, NFU poultry adviser, said:
"We are proud of the poultry sector and those who work within it, and therefore it gives us great pleasure to be part of this award. We believe training is a key element to success and investing in young people will help to secure the quality of our future workforce.
"I would like to encourage all those working in the poultry sector – eggs or poultry meat – to apply for this fantastic award. I think this award plays an important part in recognising the talents of young people within our industry, and I look forward to seeing how we can develop this area of work further in the future."
James Porritt, Zoetis national sales manager for pig and poultry, said:
"Many youngsters, careers advisers and teachers are unaware of the career opportunities in today's poultry industry, and very often our award winners have started their careers outside poultry.
"Once in the poultry industry, they have been inspired to succeed by the professionalism and excellent opportunities for career development. Our winners have shown that with talent and ambition entrants can progress into managerial roles within a few years in a dynamic industry expanding to meet the growing demand for poultry meat.
"I'm delighted now to be joined by the National Farmers' Union in running the award for a 12th year and proud to be supporting the future of our industry.
"I'm always excited by the high calibre of applications that the award attracts and look forward to seeing this year's entries."
How to enter
You can also download and print an entry form which should be returned to:
Zoetis – NFU Trainee Award
BHR Communications
The White Cottage
The Street
Long Stratton
Norwich
NR15 2XJ

Entries must be submitted by 18 November 2019.
Entries can be made by individuals, employers or training providers.
Candidates will be asked to provide information about their career to date and training undertaken, and their comments on some current issues facing the industry.