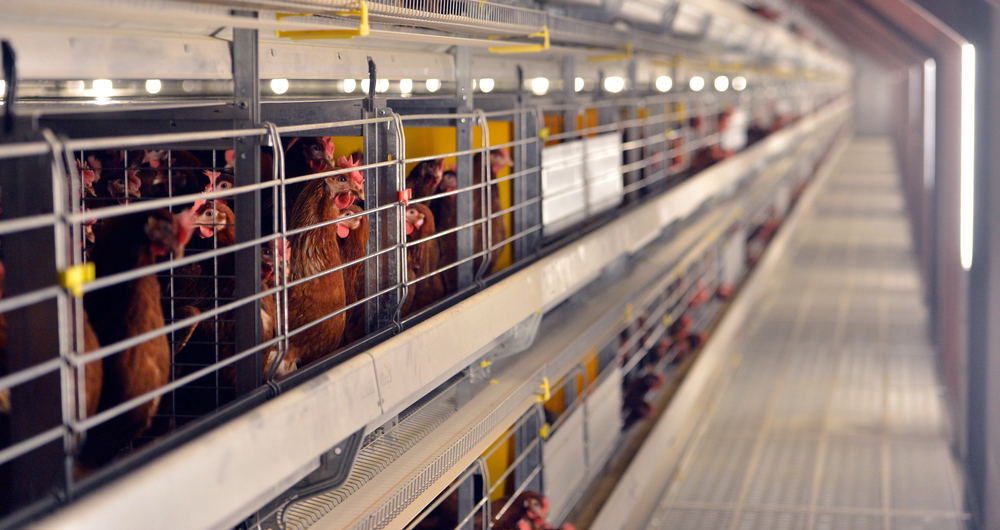 The 'End the Cage Age' European Citizens' Initiative (ECI) launched in September 2018 and closed exactly a year later, having gained more than 1.6 million signatures. NFU Chief Poultry Adviser Aimee Mahony, looks at the implications.
The campaign is led by a collaboration of 170 NGOs across Europe including, CIWF, PETA and Animal Aid and calls on the EU to end the use of cages for poultry, pigs and rabbits, as well as banning the use of individual calf pens.
On 15 April 2021, they presented the campaign at a public hearing held by the EU Parliament.
Even though the EU has banned the use of battery cages, this was not seen as going far enough by the organisations backing the campaign. They feel there is an uneven state of play across the EU, with some countries already going beyond EU laws.
CIWF's suggested measures to facilitate the transition away from enriched colony cages to alternative systems include financial support for farmers and the requirement for imports to meet EU welfare standards.
At the recent European public hearing, MEPs also raised points about the risk of imports being produced to lower standards as well as concerns regarding the emotive language that is often used when talking about cage production. They felt that the public is often misinformed about these systems and therefore do not fully understand the benefits that they offer and called for an impact assessment to be completed before any further decisions were made.
What's happening in the UK?
UK egg farmers invested nearly £400 million in 2012 when they replaced battery cages with the new higher welfare enriched colony cages; as a result, we have seen a big improvement in animal welfare with lower mortality, better feather cover and good production because the hens are in a system that provides for more of their needs.
Call for financial assistance
In March 2020, a Westminster Hall debate was held on a petition to end the caging of farm animals, calling on the government to bring forward legislation to amend the Welfare of Farmed Animals (England) Regulations 2007 and phase out the use of sows in farrowing crates, individual calf pens, and barren and enriched cages for farmed animals. The debate referred to policies in other countries and highlighted the need for the Agriculture Bill to provide financial assistance to support 'genuinely higher levels of animal welfare'.
Supporting farmers
At the time, the Parliamentary Under-Secretary of State for Environment, Food and Rural Affairs Victoria Prentis revealed that the government was keen to explore the issue of banning enriched cages for laying hens. Ms Prentis detailed the measures that the government had already taken to protect the welfare of farmed livestock, setting out plans to extend these further. She also said the government was already developing schemes "to support farmers in England to deliver enhanced animal health and welfare" and she welcomed the commitment from major retailers to stop selling eggs from enriched colony cage systems by 2025.
What next?
Although the use of cages is currently being debated at a European level, the UK Government will be watching proceedings extremely closely. The NFU believes that all animal welfare legislation should be on a science and evidence-based approach rather than being solely based on perceptions and emotion.
Colony cages
Colony cages have an important role to play in producing eggs for the UK consumer at an affordable price point and we will continue to support sustainable farming practices that maintain high welfare standards for laying hens.
Farm to Fork strategy
Through their Farm to Fork strategy, the EU has already committed to presenting a proposal on revising existing EU legislation on the transport and slaughter of animals by the end of 2023 and it is likely that this revision will also cover the current rules related to the keeping of farmed animals in cages.
It is expected that by 15 July that the EU Commission will have made its decision as to whether it will start a legislative process to ban caged farming and we will continue to keep a close eye on the situation as it evolves.