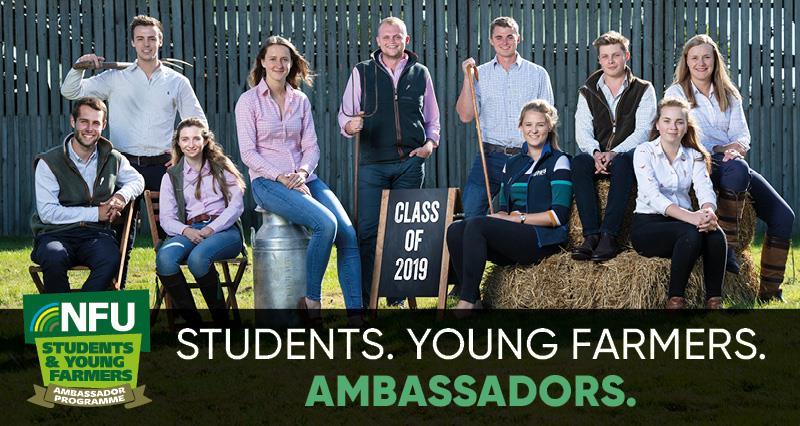 Ten students and young farmers have been leading the way as the NFU's first group of Student & Young Farmer Ambassadors, giving them a unique opportunity to represent the next generation of farmers for the NFU.
The 10 ambassadors were chosen from a pool of more than 80 applicants and represent every region of England and Wales.
NFU next generation forum chairman Simon Gadd said: "At such a pivotal time for our industry, engaging with the next generation has never been more important and this is a fantastic opportunity for our ambassadors to enhance their knowledge and skills, and have a positive impact on the future of the farming industry.
"This group represents the huge variety we have in British agriculture. From shepherds and herd managers to academics, students and lecturers, our ambassadors will all bring something different to the industry.
"This is exactly the sort of programme we need to encourage and bring along the next group of talented individuals that are just entering our exciting industry."
Applications for next year's cohort of ambassadors open on 1 May 2020. To find out more about the programme and to apply, click here.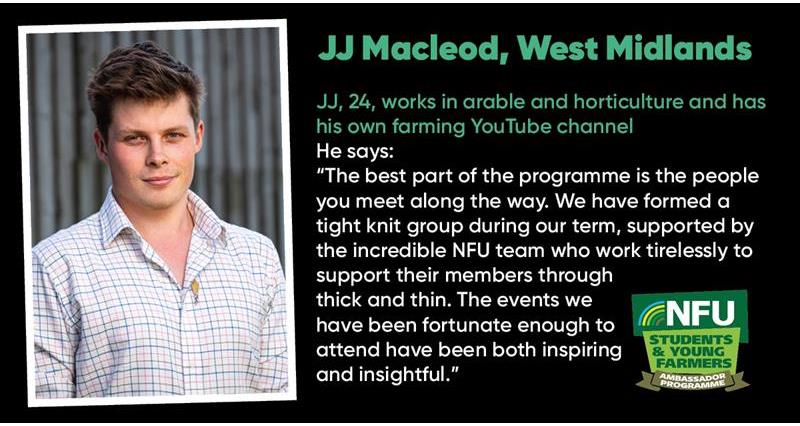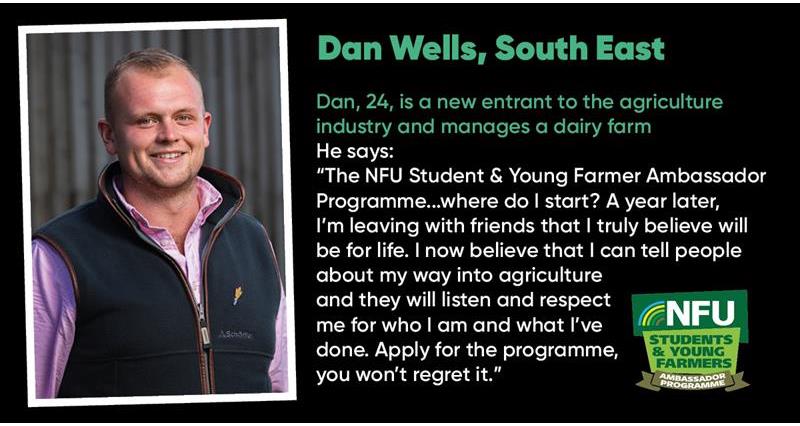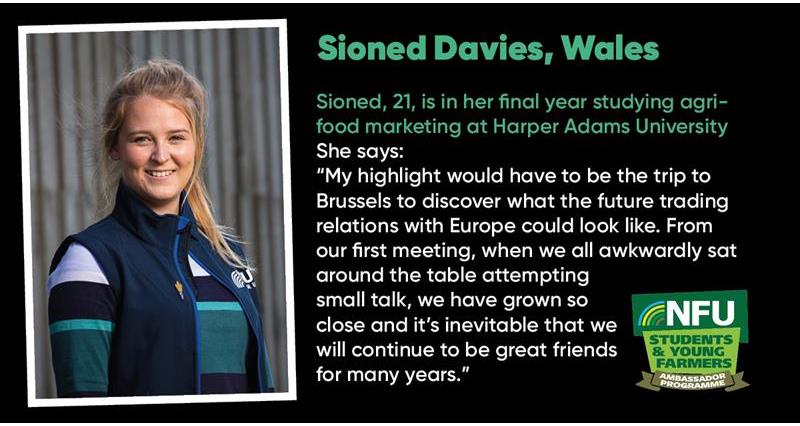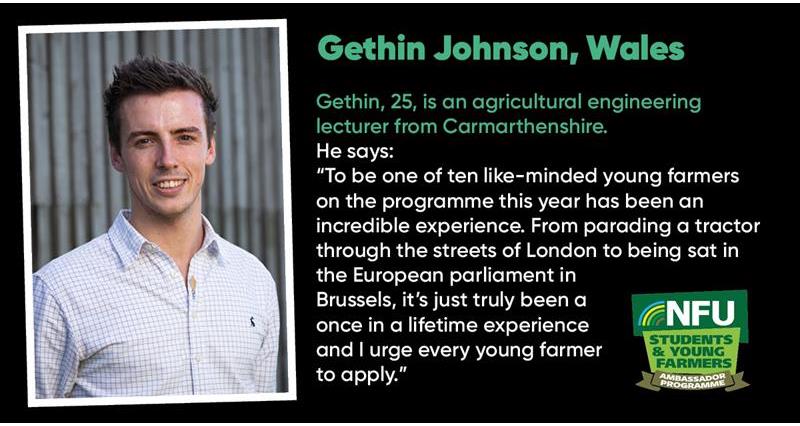 More from NFUonline: