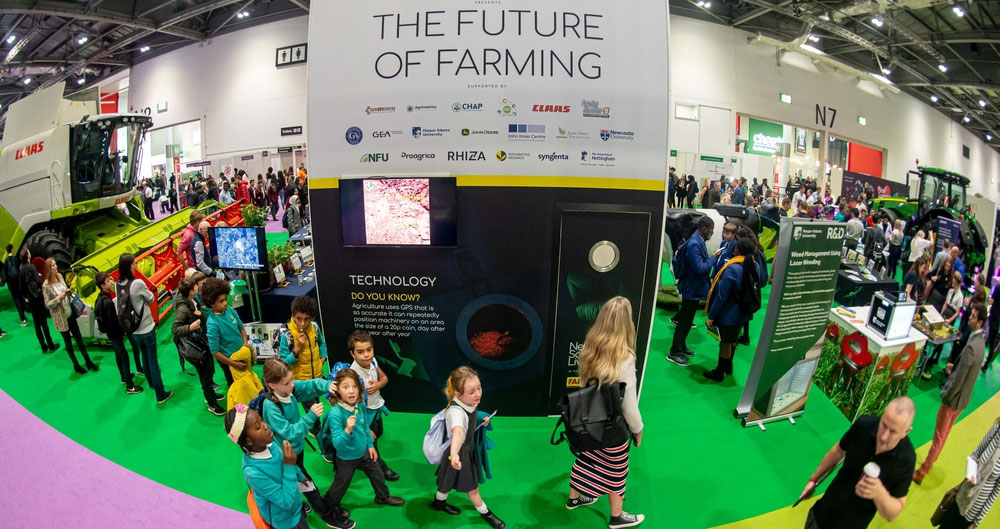 NFU education manager Josh Payne and several of the NFU's new Student and Young Farmer Ambassadors attended the 2019 New Scientist Live exhibition at London Excel to showcase the world-class technology and research that underpins the farming industry.
New Scientist Live is billed as a festival of ideas bringing science to life and is attended by more than 40,000 people over the course of the weekend - science professionals and families alike. The Future of Farming exhibit, coordinated by Farmers Weekly, was a collaborative effort bringing together agricultural industry leaders to showcase the sector and explore the future of farming.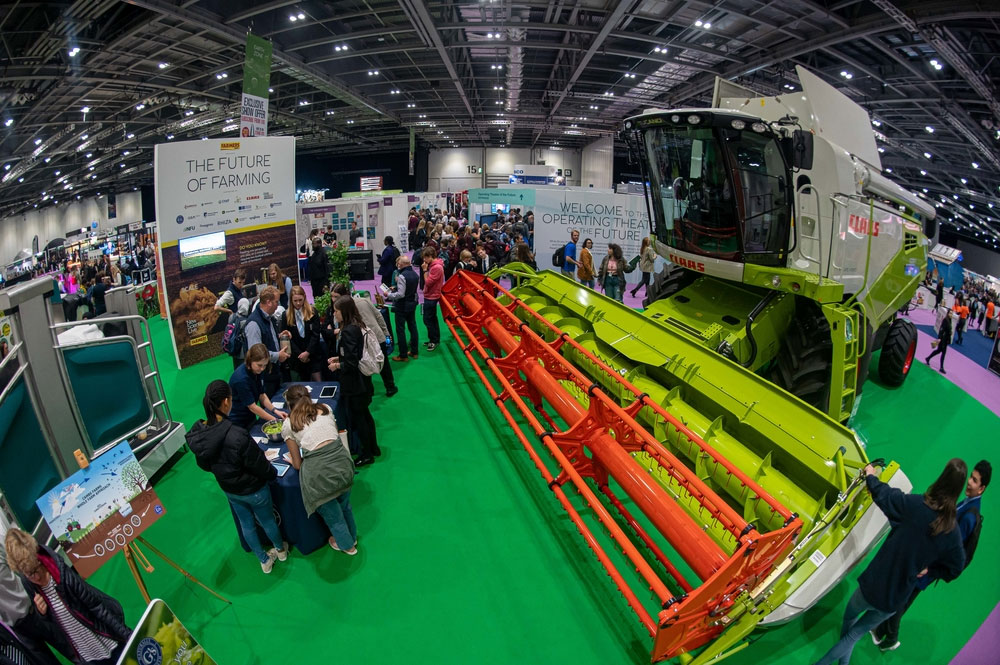 Show visitors were drawn onto the stand by the sight of a CLAAS combine and a John Deere tractor, as well as several immersive activities such as 'fit bits' for cows, taste testing and a guide to how to identify pests.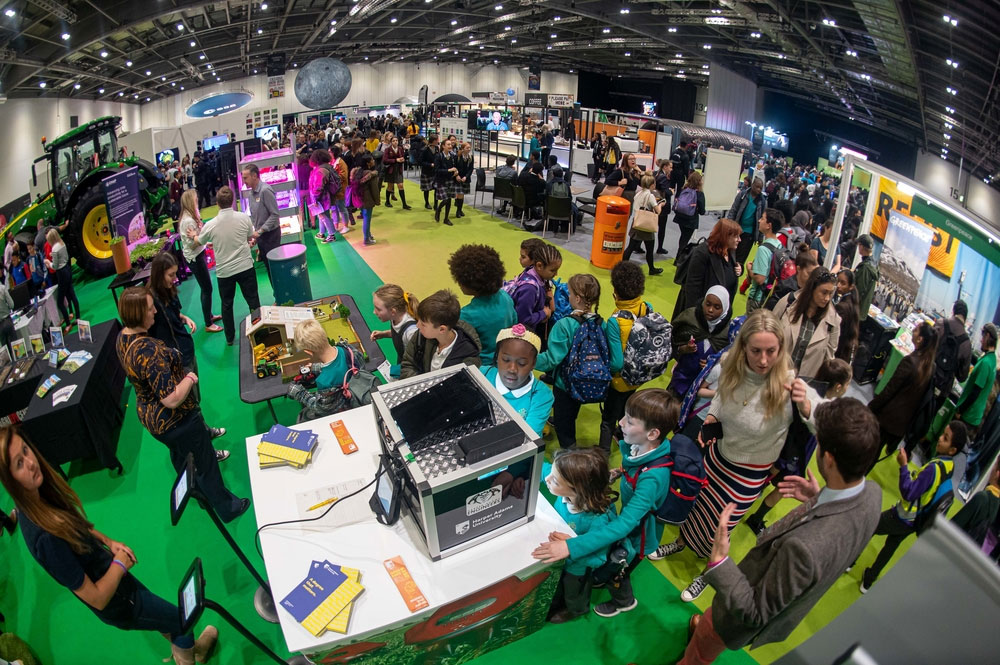 Mr Payne said:
"It was amazing to see such a collaborative effort in showcasing what an interesting and hi-tech industry farming is. It really felt like we changed people perceptions of agriculture as part of the wider event. Although perhaps a biased observer, the agriculture pavilion was one of the best exhibits within the show bringing both the 'wow' factor as well as being underpinned by world class technology and research."

One of the Student and Young Farmer Ambassadors representing the NFU at the event, Georgina Barratt, said:
"It was an eye-opening experience to see how disconnected some people are from where their food comes from. We had some really good conversations but it was challenging at times!"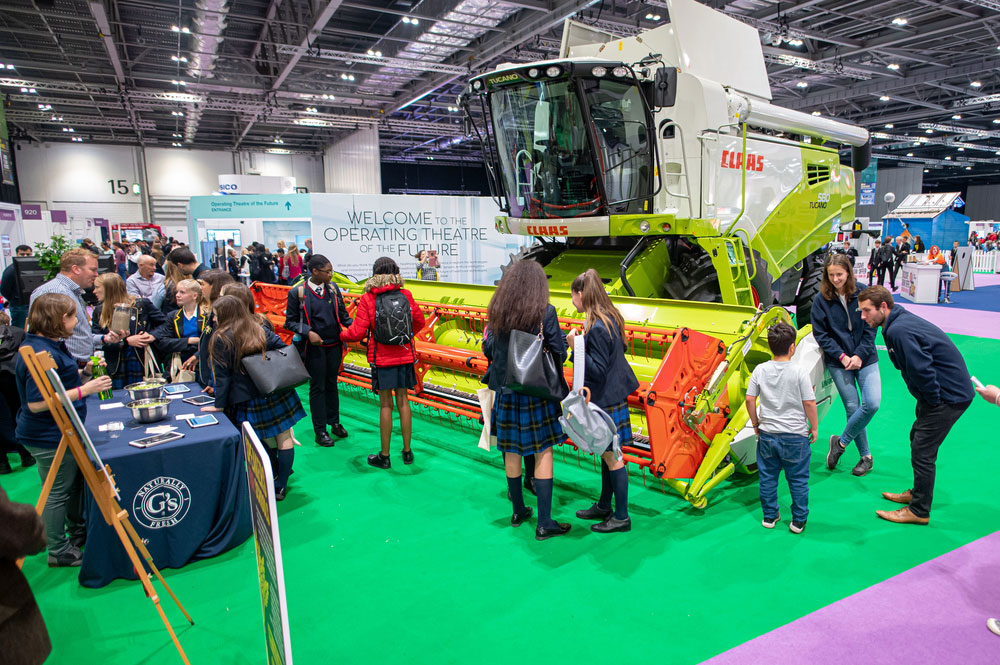 Above: NFU Student and Young Farmer Ambassadors Anna Hunt and George Biss talk to school children at the event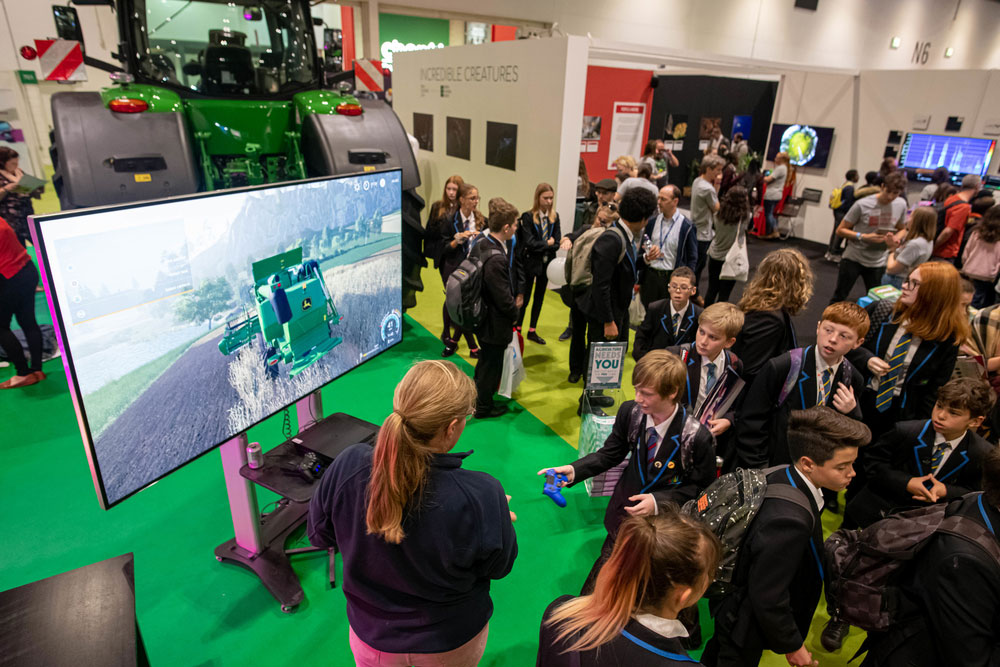 Above: NFU Student and Young Farmer Ambassador Georgina Barratt talks schoolchildren through the farming simulator
Back British Farming
The Back British Farming message will be brought to an urban audience again next month when the NFU Student and Young Farmer Ambassadors support the Worshipful Company of Farmers for the Lord Mayor's Show. Massey Ferguson will once again be sponsoring the entry, with one of its tractors towing a food stall through the city streets, giving the ambassadors a chance to strike up conversations about the importance of buying British with the general public.