Following extensive NFU lobbying during the initial lockdown in the spring and summer 2020, Defra issued new guidance on public rights of way. The NFU had raised concerns about the amount of people taking to the countryside amid the coronavirus outbreak.
Some of the issues raised included an increased use of footpaths that run through, or close to, farmyards and gardens which could put people who live and work in rural areas at risk, as well as an increased risk to livestock and newborn lambs due to more people walking dogs in the countryside.
Use our free Countryside Code resources to spread the word with walkers
Visit our resources page for print-at-home posters and infographics that you can share on your social media accounts to help you promote the Countryside Code, and especially responsible dog ownership when using public rights of way through farmland.
Download and print footpath signs
If you are in an at-risk group, use the links below to download notices that you can print off and display on public footpaths:
Defra has provided the option for farmers to offer alternative routes and has issued notices for farmers to put up to alert the public to the guidance so that everyone can remain safe.
In summary, this guidance clarifies that the rights of way network remains open and owners/occupiers should not unlawfully obstruct or restrict the rights of way network. However, where large numbers of people are using such routes, landowners may consider the following measures:
Tying gates open if it is safe to do so, so that walkers do not need to touch the gate.
Temporarily displaying polite notices that encourage users to respect local residents and workers by following social distancing guidelines and consider using alternative routes that do not pass through gardens, farmyards or schools. (Note: this is a polite request only, and there is no power under the Countryside and Rights of Way Act 2000 for landowners to close or obstruct a public right of way).
Offering a permissive alternative route around gardens and farmyards only where it is safe to do so (permission must be obtained from relevant landowners and steps must be taken to make sure the route is safe for users and livestock) provided that the original right of way is maintained. It is also necessary to check the insurance position before doing this to ensure that appropriate cover is in place.
Click here to read the operational update at the Gov.uk website.
This briefing (updated May 2020) provides guidance on preventing trespass and people straying from, or not keeping to, the path in response to the unprecedented issues farmers are facing as a result of COVID-19, with a particular focus on land near to public rights of way. It also addresses some other frequently asked questions relating to public rights of way in the context of COVID-19.
These briefings are for NFU members only and you will be asked to log in.
How to log in: Use your membership number or the email address associated with your membership to log in. If you've forgotten your password, you can click here to reset it or contact NFU CallFirst on 0370 845 8458.
Background: How has the NFU been working on behalf of members?
NFU members have been concerned over the volume of people who have been flocking to the countryside during this pandemic. This is causing anxiety to our members, particularly if they have family members in at-risk groups. There have been increasing reports of members witnessing crowds of people not following the social distancing guidance, using public rights of way go through their farmyards and gardens.
The NFU recognises that there are multiple health and wellness benefits to getting out and enjoying the countryside, we promote this and arguably during this time it may be imperative that the countryside remains open.
The NFU has been working with other countryside organisations including the Woodland Trust, RSPB and National Trust. Throughout this pandemic we have been working with Defra and Natural England, relaying members' concerns and working to ease pressures during this time. We have worked with Defra to ensure:
Improved communications on responsible use of PROW during this time.
Car parks that were closed at the start of the lockdown re-open to ensure that cars are not abandoned on verges blocking highways or gateways.
Members of the public are encouraged to check that sites and car parks are open before they travel.
Everyone follows the Countryside Code and is respectful that the countryside is a working environment.
Dogs are kept on leads around livestock, kept under close control and dog waste is disposed of responsibly.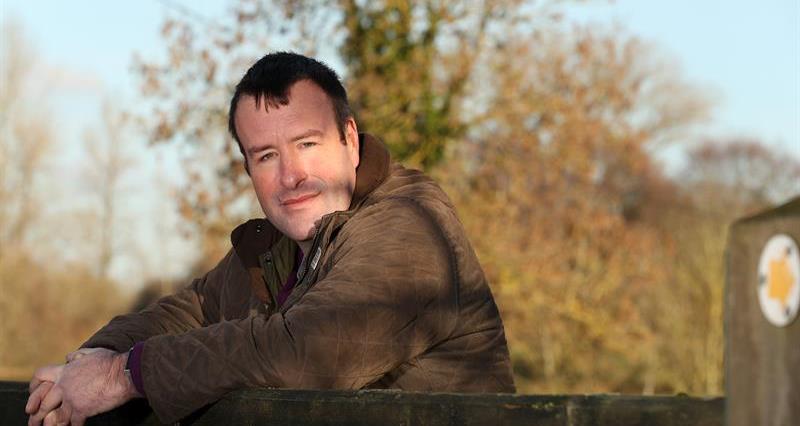 NFU Deputy President Stuart Roberts (pictured above) said:
"Farmers recognise the importance of the public rights of way network, especially at a time like this when people need to take extra care to maintain their physical and mental health.
"The health of those living and working in the countryside also has to be safeguarded and walkers need to be aware of their role in protecting rural people.
"We hope the new guidance from Defra will help keep farmers safe as they continue to do their bit for the country, and we continue to ask the public to heed the social distancing guidelines, follow the Countryside Code and use the rights of way network responsibly as we all work to overcome this crisis."