Charles Hesketh, Regional Policy Manager
Charles grew up in rural Yorkshire near Harrogate. He first fell in love with farming at 15, when he began working on a nearby family friend's organic farm during weekends and holidays.
Before joining the NFU, he worked in the seed potato industry for five years, coordinating planting, allocations and forward planning in East Anglia and further afield.
During this time he built strong relationships with various different growers and suppliers and now looks to work closely with them, and act on their behalf, with stakeholders and other organisations.
He was appointed as NFU Suffolk County Adviser in 2019 and took up his current role in April 2022.
Charles said: "I have really enjoyed my three years as county adviser and I'm now excited to be moving into this new strategic role, championing our fantastic industry across East Anglia and supporting colleagues and members with the wide range of policy issues on the horizon."
Tel: 07384 893394
Email: [email protected]
Kelly Hewson-Fisher, National Water Resources Specialist 
Food security goes hand-in-hand with water security and Kelly's role is recognition of the challenges facing farmers and growers as they seek a fair share of water for food production.
Kelly Hewson-Fisher has joined the NFU after seven years working as a catchment adviser for Anglian Water. She was brought up on her family's dairy farm in Lincolnshire and studied agriculture, marketing and business studies at Harper Adams. She worked for 12 years as an agricultural business consultant, based in East Anglia and the East Midlands, before she joined Anglian Water.
"The biggest thing for me is the people and the relationships with everyone. I'm keen to continue building on those relationships but also to meet new people, to listen to them and to work together to find solutions," she said.
Kelly is married with two daughters and, outside of work, she enjoys running and cycling. She has completed the London and Edinburgh marathons and participated in triathlons.
Tel: 01638 672100
Email: [email protected]

Rob Wise, Environment Adviser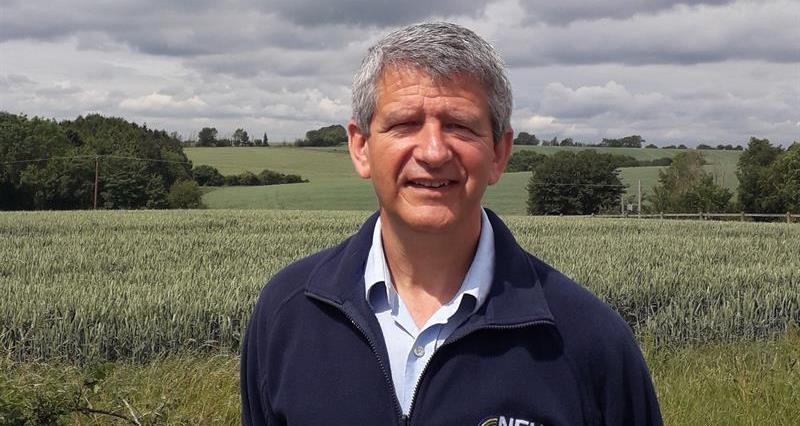 Rob is tackling key issues including water quality, flood defence and agri-environment schemes on behalf of NFU members in East Anglia.
He grew up on his family's arable farm in Cavendish, Suffolk and studied agriculture at Newcastle University, before completing an MSc in agricultural economics at Michigan State University.
Before joining the NFU his career included five years of policy work in Washington DC, where he helped to draft the 1990 Farm Bill, and time as UK adviser to the Director General at UKASTA, now AIC. He also worked as regional adviser for the CLA and served as chairman of the NFU's Stowmarket and Sudbury branch.
"My career has encompassed all aspects of agricultural policy, but over the years has focused more and more on environmental issues," he said.
Tel: 07890 385684
Email: cm9iLndpc2VAbmZ1Lm9yZy51aw==

Brian Finnerty, Regional Communications Adviser
Brian is a former journalist whose career has included working on weekly and daily newspapers in Oxfordshire, Warwickshire and Australia. He was Chief Reporter for the Morning Advertiser, the trade newspaper for the brewing and pub retailing industry, before moving into public relations.
He joined the NFU in October 1999 and is dedicated to ensuring the NFU and its members are well represented in the regional media.
As well as editing the regional pages of British Farmer & Grower, his role includes handling media enquiries, organising campaigns to promote a positive image of farming and advising members on communication issues.
Tel: 07721 869856
Email: YnJpYW4uZmlubmVydHlAbmZ1Lm9yZy51aw==
 
The County Adviser Team
The County Advisers work on behalf of NFU members in their local area, giving them advice and guidance on policy issues, coordinating activity within the county and ensuring members' views are heard.
Flora Archer, Bedfordshire and Huntingdonshire
Flora joined the regional team in May 2022 from Grainseed, where she was responsible for the official maize trials and then the wider on farm trials in various other crops such as OSR and grass. She also took on a sales role, focusing on mainly forage crops.
She grew up on an arable farm in Norfolk and was heavily involved in setting up a farm diversification there, a riding school and livery business.
After an apprenticeship in business management with local buying group Anglia Farmers, she joined the the British Beet Research Organisation, where she undertook many different roles within the organisation, including working in the lab monitoring aphids and virus levels within the crop. 
Flora said: "I'm looking forward to getting out and about, meeting members and working with them to tackle issues such as fly tipping and rural crime. I'm also excited to hear from members themselves, with any concerns and issues they have, working together in such uncertain times for the industry whilst making the most of any opportunities."
Flora will also be leading on cereals and sugar beet within the regional team.
Tel: 01638 672120
Email: [email protected] 
Hannah Padfield, Cambridgeshire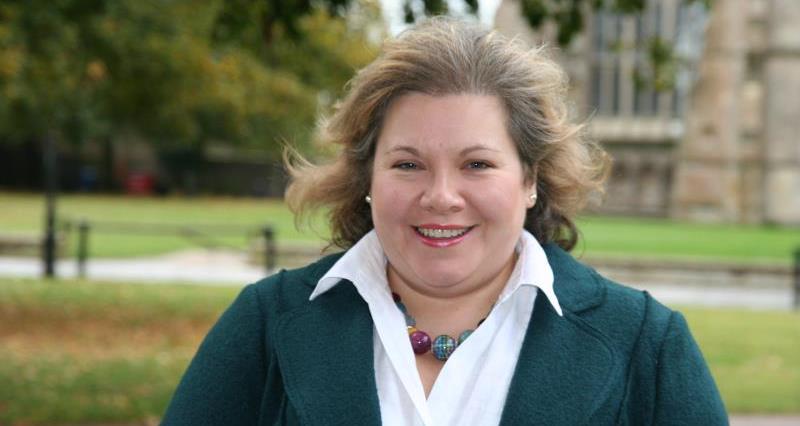 Hannah joined the NFU's regional team as assistant business development manager in 2005, having previously worked as county development officer for Essex Young Farmers' Club.
She grew up on her parents' farm in west Essex, near Bishops Stortford. She graduated from Reading University in 1993 and obtained an MSc in rural and regional resources planning from Aberdeen University in 1996.
In addition to her role as County Adviser for Cambridgeshire, she handles tenancy issues within East Anglia.
"Key issues for the county include rural crime, better broadband provision for rural communities and flood protection for productive farmland in the Fens," she said.
"I am also strengthening the NFU's links with organisations right across the county, working with them to ensure a successful future for farmers and growers."
Tel: 07817 155655
Email: aGFubmFoLnBhZGZpZWxkQG5mdS5vcmcudWs=

Adam Scott, Essex
Adam is a former Essex farm manager. His previous experience includes managing a mixed dairy and arable farm in the county, but he swapped cows for commuting in 2000 when he joined the Food Standards Agency in London.
He then spent five years with specialist agri-food business consultants European Food and Farming Partnerships before joining the NFU.
"I've experienced the role that the NFU plays from both the farming side and Government perspective and I have the highest regard for the quality of work it delivers on behalf of its members," said Adam.
Tel: 01787 329761
Email: [email protected]
Josh Redford, Hertfordshire 
Josh is originally from Sussex and caught the farming bug as a teenager, when he helped on a local dairy farm. After undertaking an Agriculture BSc at Cirencester he worked on an arable farm in Cambridgeshire, and with Farmcare as a trainee agronomist before he joined Greens of Soham.
Josh said: "I am looking forward to getting to know members in Hertfordshire and to working with them on a wide range of issues, including farm labour and rural crime. Working in Cambridgeshire I have experienced hare coursers, fly tipping and farm theft so I know what impact it has.
"I also want to help them make the most of the opportunities that are available, including the new funding sources that will be on offer."
Away from work, he is a qualified water sports instructor and he is training as an infantry reservist.
Tel: 07793 416833
Email: [email protected] 

John Newton, Norfolk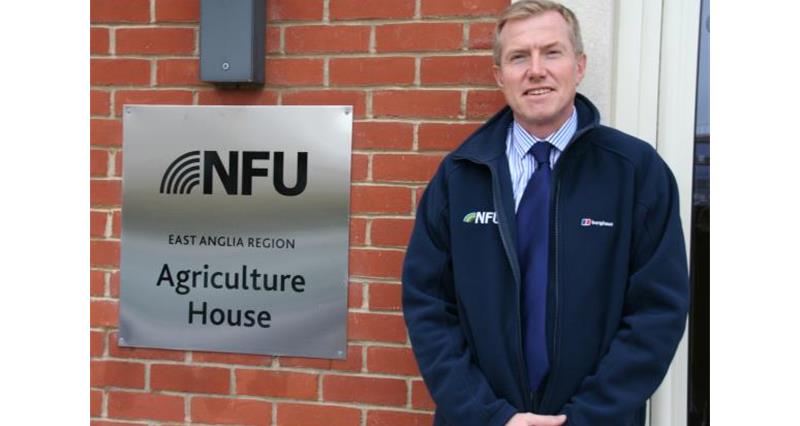 John Newton is back with the NFU as Norfolk County Adviser almost 30 years after he first joined the NFU as Assistant County Secretary, working with County Secretary Ken Leggett in the office in Ber Street, Norwich. After NFU regionalisation he became livestock specialist for the East Anglia region before working as National Egg Specialist and then National Poultry Adviser. He left in 2003 to join ADAS as a Senior Poultry Consultant.
"Much has changed in farming in Norfolk in the last 30 years, but one thing that has not changed is the need for Norfolk farmers to have a powerful voice to represent their interests. I believe that they need the NFU more today than ever before," he said.
"Working with Ken Leggett taught me the importance of going that extra mile to help NFU farming members. Norfolk has been blessed with excellent county secretaries and advisers in the past and I aim to maintain this tradition."
John leads on poultry issues for NFU East Anglia.
Tel: 07825 685798
Email: am9obi5uZXd0b25AbmZ1Lm9yZy51aw==
Caroline Cavill, Suffolk
Caroline joined the team in June 2022. She grew up on an arable farm in south Yorkshire, is looking forward to working closely with members, officeholders and group secretaries.
After university, she taught equine science for a number of years in agricultural colleges, before retraining as a rural surveyor, spending 13 years at Natural England in a number of roles within East Anglia, and nationally.
Most recently she has been the British Horse Society access field officer for the East region.
Caroline said: "I am delighted to be joining the NFU as a county adviser, working in a county where food and farming plays such a pivotal role."
Tel: 07741 863193
Email: [email protected]
The Office Team
Regional co-ordinator: Karena Bean
Email: a2FyZW5hLmJlYW5AbmZ1Lm9yZy51aw==



Karena joined the regional team in November 2020, after 21 years working for the Animal Health Trust within the Centre for Equine Studies. Her role includes overseeing, and ensuring, a coordinated administration service to regional staff, as well as the NFU's boards and committees.
Administrator: Michelle Dunnett
Tel: 01638 672100
Email: bWljaGVsbGUuZHVubmV0dEBuZnUub3JnLnVr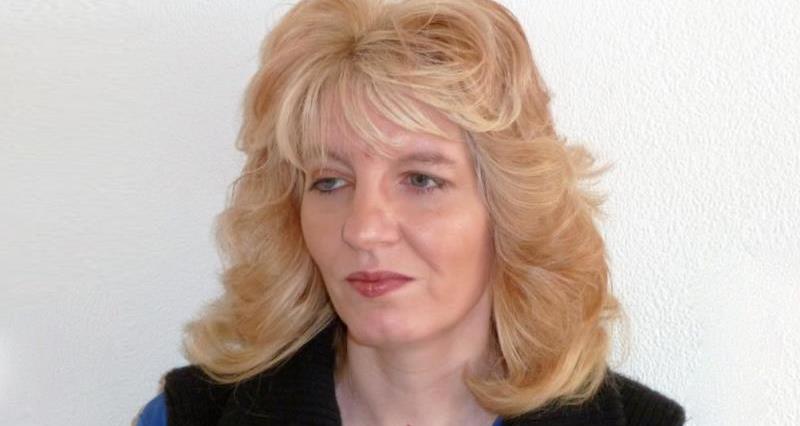 Michelle has more than 20 years' experience working with the regional team in East Anglia, providing administrative and secretarial support and helping to organise member meetings.