Gary Ford, Regional Director
Gary is from a farming background and his parents still farm in Worcestershire. He has extensive experience in the agricultural industry, including 16 years working for the NFU in a variety of roles.
Before moving to East Anglia he worked as the NFU's Chief Poultry Adviser and prior to that he was the County Adviser for Worcestershire and Warwickshire, working with members on key issues affecting the two counties.
His NFU career also includes five years as a group secretary in Warwickshire and four years as senior group secretary at Stone in Staffordshire.
Gary has worked in the commercial poultry industry as well, where he was an agricultural manager in the broiler sector between 1998 and 2009.
Gary said: "I'm incredibly proud to be regional director for the NFU in East Anglia. I've spent a lot of my time here, working with our poultry members, and I have a great affinity for the region, including taking my degree in agriculture at Writtle College in Essex.
"From its poultry businesses to salad, vegetable and arable production, there is a thriving farming industry here that has so much to offer the nation."
Tel: 01638 672112
Email: Z2FyeS5mb3JkQG5mdS5vcmcudWs=
Adam Scott, County Network Manager

Adam is a former Essex farm manager. His previous experience includes managing a mixed dairy and arable farm in the county, but he swapped cows for commuting in 2000 when he joined the Food Standards Agency in London.
He then spent five years with specialist agri-food business consultants European Food and Farming Partnerships before joining the NFU.
He started his NFU career as County Adviser for Essex, before moving to a new role in 2019 as County Network Manager.
"I've experienced the role that the NFU plays from both the farming side and Government perspective and I have the highest regard for the quality of work it delivers on behalf of its members," said Adam.
Tel: 01787 329761
Email: YWRhbS5zY290dEBuZnUub3JnLnVr
Paul Hammett, National Water Resources Specialist
Food security goes hand-in-hand with water security and Paul's role is recognition of the challenges facing farmers and growers as they seek a fair share of water for food production.
Paul has worked for the NFU for more than 30 years. He had many years' experience of water issues as environmental policy adviser for the NFU in East Anglia, before taking on his new position in November 2012.
Paul says that, as well as weather-related issues, farmers are also facing long-term changes to both licences and the cost of water.
"There are no easy answers, but it is clear that we need to work in partnership with all those who have an interest in water. The NFU is playing a leading role in a group of food and farming organisations – the Water for Food group - trying to identify solutions for the farming sector and for individual businesses," he said.
Tel: 01638 672106
Email: cGF1bC5oYW1tZXR0QG5mdS5vcmcudWs=

Rob Wise, Environment Adviser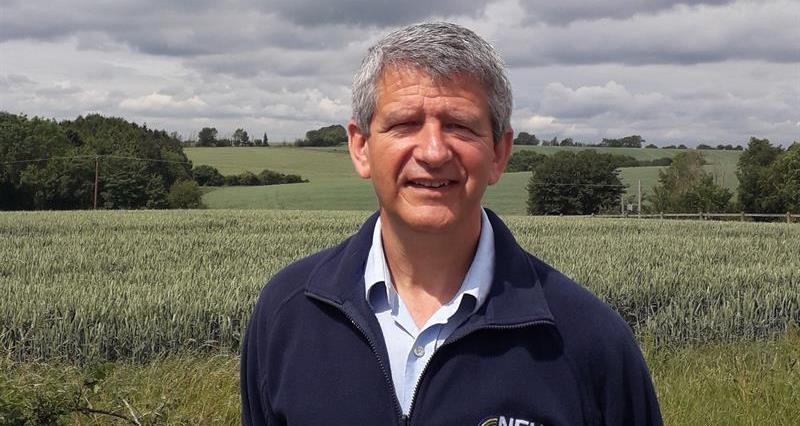 Rob is tackling key issues including water quality, flood defence and agri-environment schemes on behalf of NFU members in East Anglia.
He grew up on his family's arable farm in Cavendish, Suffolk and studied agriculture at Newcastle University, before completing an MSc in agricultural economics at Michigan State University.
Before joining the NFU his career included five years of policy work in Washington DC, where he helped to draft the 1990 Farm Bill, and time as UK adviser to the Director General at UKASTA, now AIC. He also worked as regional adviser for the CLA and served as chairman of the NFU's Stowmarket and Sudbury branch.
"My career has encompassed all aspects of agricultural policy, but over the years has focused more and more on environmental issues," he said.
Tel: 01638 672109
Email: cm9iLndpc2VAbmZ1Lm9yZy51aw==

Brian Finnerty, Regional Communications Adviser
Brian is a former journalist whose career has included working on weekly and daily newspapers in Oxfordshire, Warwickshire and Australia. He was Chief Reporter for the Morning Advertiser, the trade newspaper for the brewing and pub retailing industry, before moving into public relations.
He joined the NFU in October 1999 and is dedicated to ensuring the NFU and its members are well represented in the regional media.
As well as editing the regional pages of British Farmer & Grower, his role includes handling media enquiries, organising campaigns to promote a positive image of farming and advising members on communication issues.
Tel: 01638 672125
Email: YnJpYW4uZmlubmVydHlAbmZ1Lm9yZy51aw==

The County Adviser Team
The County Advisers work on behalf of NFU members in their local area, giving them advice and guidance on policy issues, coordinating activity within the county and ensuring members' views are heard.
Oliver Rubinstein, Bedfordshire and Huntingdonshire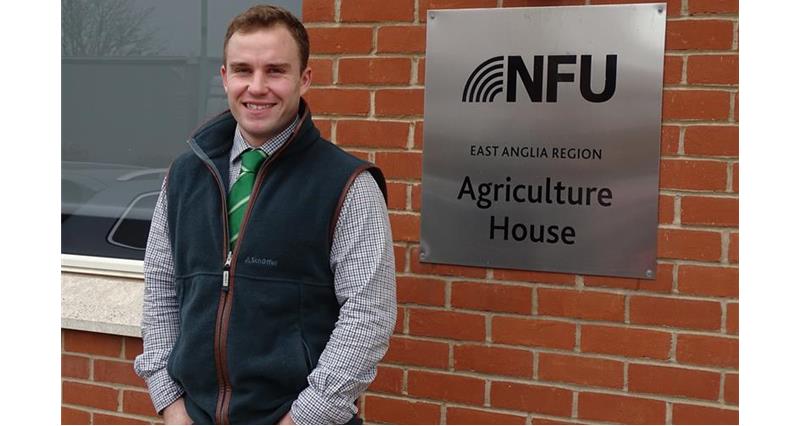 After graduating with a geography degree from Exeter University, supplemented by work on a livestock farm, Oliver worked in the economic development team at Devon County Council before opting to do an MSc in sustainable agriculture at Harper Adams.
He spent a season as a fresh produce grower for JCB's farms on the Daylesford Estate in Gloucestershire before taking a temporary position with the NFU food chain team at Stoneleigh, where he also covered organics.
He has also worked at the Organic Research Centre in Berkshire and for the sustainable food and farming team at ADAS.
Oliver said: "Having grown up in Cambridge, when the opportunity to work for the NFU at a local level came up, I jumped at the chance.
"I'm really looking forward to immersing myself in the agricultural sector and helping members as best I can."
Tel: 01638 672119
Email: b2xpdmVyLnJ1Ymluc3RlaW5AbmZ1Lm9yZy51aw==
Hannah Padfield, Cambridgeshire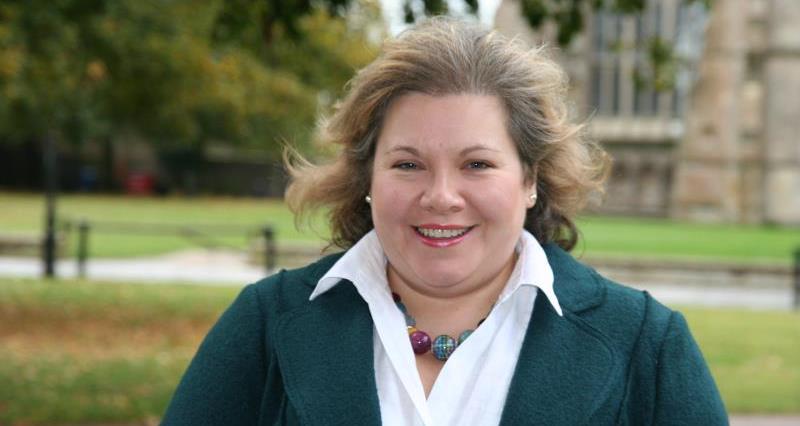 Hannah joined the NFU's regional team as assistant business development manager in 2005, having previously worked as county development officer for Essex Young Farmers' Club.
She grew up on her parents' farm in west Essex, near Bishops Stortford. She graduated from Reading University in 1993 and obtained an MSc in rural and regional resources planning from Aberdeen University in 1996.
In addition to her role as County Adviser for Cambridgeshire, she handles tenancy issues within East Anglia.
"Key issues for the county include rural crime, better broadband provision for rural communities and flood protection for productive farmland in the Fens," she said.
"I am also strengthening the NFU's links with organisations right across the county, working with them to ensure a successful future for farmers and growers."
Tel: 01638 672113
Email: aGFubmFoLnBhZGZpZWxkQG5mdS5vcmcudWs=

Jake Richards, Essex
Jake Richards has joined the NFU East Anglia team after completing a PhD for sugar beet growers and the British Beet Research Organisation at the University of Nottingham.
He grew up on his family's farm between Bury St Edmunds and Sudbury in Suffolk and has always had a keen interest in agriculture.
He studied agricultural and crop science at Nottingham before undertaking his PhD.
Jake said: "I've been researching the effects of cover crops on soil structure and the subsequent yield of sugar beet.
"I've really enjoyed how practical and applied my PhD has been. The motivation that comes from working on something that is useful to farmers is very fulfilling. This is something that I'm looking forward to continuing in my new role with the NFU.
"Essex is an extremely important county for food and farming. I'm keen to get to know the NFU members who farm there and to help them as best I can during this extremely challenging period for agriculture."
Tel: 01638 672114
Email: amFrZS5yaWNoYXJkc0BuZnUub3JnLnVr
Hertfordshire - Position vacant

John Newton, Norfolk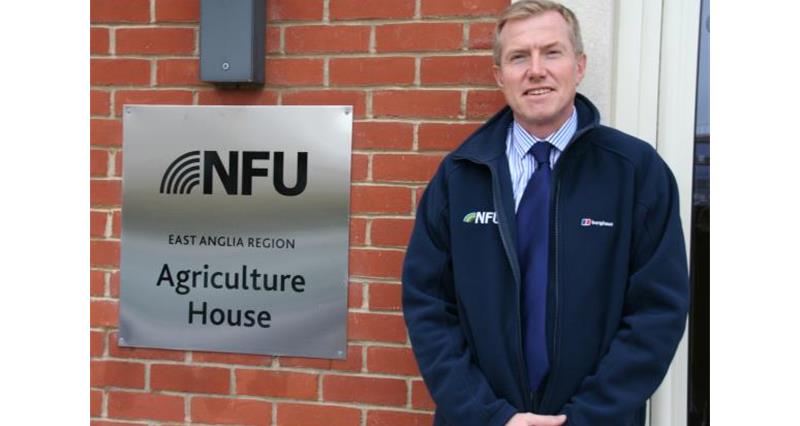 John Newton is back with the NFU as Norfolk County Adviser almost 30 years after he first joined the NFU as Assistant County Secretary, working with County Secretary Ken Leggett in the office in Ber Street, Norwich. After NFU regionalisation he became livestock specialist for the East Anglia region before working as National Egg Specialist and then National Poultry Adviser. He left in 2003 to join ADAS as a Senior Poultry Consultant.
"Much has changed in farming in Norfolk in the last 30 years, but one thing that has not changed is the need for Norfolk farmers to have a powerful voice to represent their interests. I believe that they need the NFU more today than ever before," he said.
"Working with Ken Leggett taught me the importance of going that extra mile to help NFU farming members. Norfolk has been blessed with excellent county secretaries and advisers in the past and I aim to maintain this tradition."
Tel: 01638 672123
Email: am9obi5uZXd0b25AbmZ1Lm9yZy51aw==
Charles Hesketh, Suffolk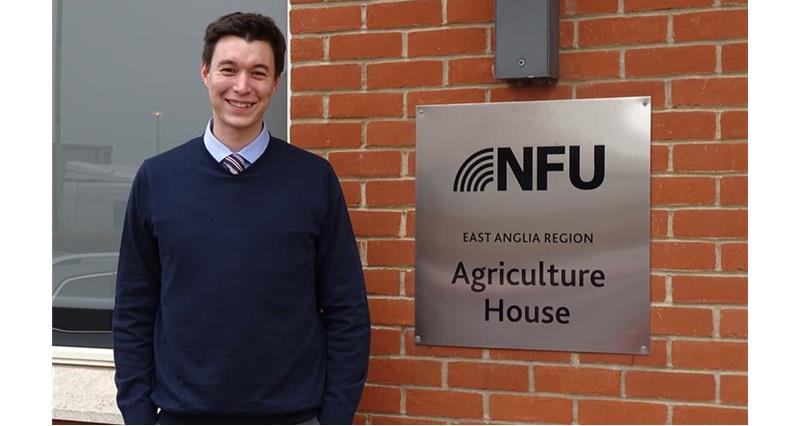 Charles grew up in rural Yorkshire near Harrogate. He first fell in love with farming at 15, when he began working on a nearby family friend's organic farm during weekends and holidays.
Before joining the NFU, he worked in the seed potato industry for five years, coordinating planting, allocations and forward planning in East Anglia and further afield.
During this time he built strong relationships with various different growers and suppliers and now looks to work closely with them, and act on their behalf, with stakeholders and other organisations.
Charles said: "In my previous role I have seen first-hand the incredible passion and professionalism demonstrated by British farmers.
"I now want to use my skills and experience to help members in Suffolk and make a real difference on their behalf.
Tel: 01638 672103
Email: Y2hhcmxlcy5oZXNrZXRoQG5mdS5vcmcudWs=
The Office Team
Regional co-ordinator: Karena Bean
Email: a2FyZW5hLmJlYW5AbmZ1Lm9yZy51aw==



Karena joined the regional team in November 2020, after 21 years working for the Animal Health Trust within the Centre for Equine Studies. Her role includes overseeing, and ensuring, a coordinated administration service to regional staff, as well as the NFU's boards and committees.
Administrator: Michelle Dunnett
Tel: 01638 672100
Email: bWljaGVsbGUuZHVubmV0dEBuZnUub3JnLnVr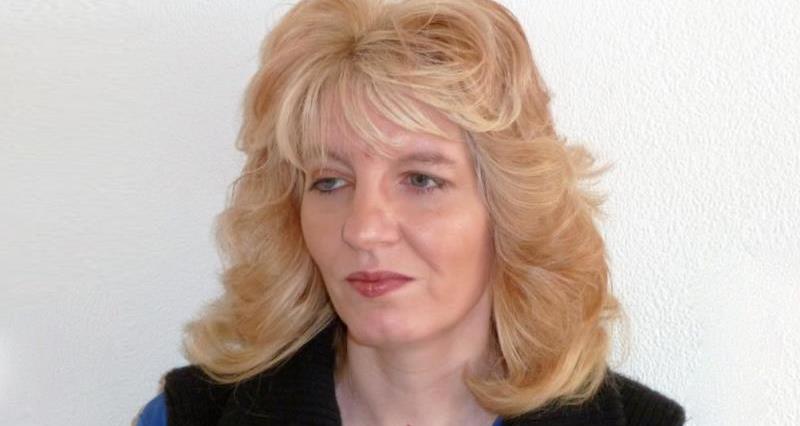 Michelle has more than 20 years' experience working with the regional team in East Anglia, providing administrative and secretarial support and helping to organise member meetings.