The Farm Safety Partnership has a board that is reviewed every two years. Board members determine and monitor the Partnership's direction of work and cover the operational aspects of the Partnership. They meet every six months.
Stuart Roberts, NFU
Stuart farms 120 hectares in Hertfordshire in partnership with his wife. A third generation arable and livestock farmer at Hammonds End Farm, Harpenden, Stuart has also worked for Defra and the Food Standards Agency and held senior management roles within the meat supply chain.
The farm incorporates around 100 hectares of combinable crops supplying grain to more than 50 artisan mills and bakers throughout the UK. The remaining land is predominately permanent pasture and a small amount of woodland. The farm includes a small pedigree Hereford herd and a flock of Lleyn Sheep. The business also includes a flock of laying hens.
Stuart was elected to the post of NFU Deputy President in February 2020 after serving two years as Vice President. He previously chaired the NFU Hertfordshire branch and served on both the East Anglian livestock and combinable crops board. Stuart has also previously served on the boards of Red Tractor and the Agriculture and Horticulture Development Board. 
Stuart has a daughter and three sons and enjoys cycling and running (slowly).
Gavin Lane, CLA
Gavin is currently vice-president of the Country Land and Business Association (CLA), a membership organisation for owners of land, property and businesses in rural England and Wales.
Gavin grew up on his family farm on the edge of King's Lynn in Norfolk. At 25, he started farming on a contract farming arrangement with his father and now owns and farms land on two separate arable farms in Norfolk, both with large Countryside Stewardship schemes and using regenerative farming practices. He is involved with a family residential property portfolio and with his wife, Jane, has diversified into a holiday cottage letting business.
Away from the farm, he has chaired the Education Committee of the Worshipful Company of Farmers and is a Nuffield Scholar.
Jill Hewitt, NAAC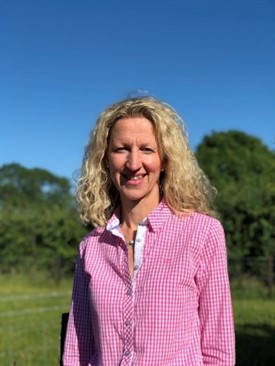 Jill is Chief Executive of the National Association of Agricultural Contractors (NAAC) and has worked for the NAAC for over twenty years.
She is passionate about all things farming and values her role at the NAAC as being able to influence the industry and make positive change for the contracting sector, including the recognition of agricultural contractors by government on issues from fuel, to grant funding.
Safety is a high priority in the contracting industry and Jill has introduced many initiatives for NAAC members to help them control, audit and improve their understanding and practical implementation of safety management.
Jill grew up on a farm in Lincolnshire, is a Winston Churchill Memorial Scholar and in 2006, completed the Institute of Agricultural Management Leadership Development Programme. In her spare time Jill is an ardent Leicester Tigers rugby fan, enjoys training her cocker spaniel and is currently starting a small pedigree flock of sheep.
Elizabeth Creed, IOSH
Elizabeth is currently vice-chair of the Rural Industries group committee for IOSH.
She is also founder of #FarmSafetyHour, a weekly one-hour discussion forum on Twitter that has a reach of 1.8 million international followers.
Marcus Potter, Lantra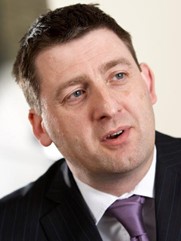 Marcus is currently Lantra's CEO. Since joining it in 2014, he has worked with staff and trustees to develop a new business model enabling Lantra to continue fulfilling its charitable objectives.
Lantra is one of the leading awarding bodies for land-based industries in both the UK and the Republic of Ireland. It offers over 350 specialist courses and qualifications that are nationally recognised and developed by experts to the latest industry standard.
It currently provides practical training, qualifications and certification for over 80,000 people a year. It also delivers End-Point Assessment for around 1,000 apprentices a year.
Lantra's new e-learning course, Agriculture Health and Safety: How to meet your legal responsibilities, is available to NFU members at a discount.
Before joining Lantra, Marcus had a career in finance, followed by international business development, including ten years leading the promotion of international surveying and valuation standards and building an international membership for The Royal Institution of Chartered Surveyors. 
Andy Manson, NFU Mutual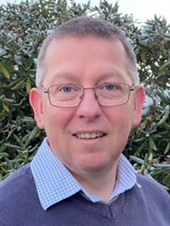 As the Managing Director of NFU Mutual Risk Management Services Ltd, Andy leads a team of 120 consultants who provide health and safety and risk advice to farmers and business owners to try and improve their businesses and reduce their risk profile.
Andy has worked in financial services for over 30 years and has led and transformed businesses to manage risk and improve ways of working for the past 15 years.
Having a background in farming, Andy understands the acute safety problems facing agriculture, and is therefore passionate about helping improve the safety record of our industry to reduce accidents and fatalities in agriculture.
Richard Jenkins, BAGMA
Richard joined the British Agricultural and Garden Machinery Association (BAGMA) in June 2018 as their Business Development Manager.
He represents the organisation's interests in farm safety.