Pershore and Upton NFU member Jake Freestone, Overbury Farms manager, was named 2020 Soil Farmer of the Year – he shared the accolade with Perthshire livestock farmer Alex Brewster.
The competition, now in its fifth year is organised by the Farm Carbon Toolkit and Innovation for Agriculture and is sponsored by the National Trust and Cotswold Seeds.
The competition aims to find farmers and growers who are engaged with and passionate about managing their soils in a way which supports productive agriculture, reduces greenhouse gas emissions and builds soil health, organic matter and carbon.
Jake farms more than 2,000 hectares at the Overbury Estate on the Worcestershire and Gloucestershire border across a range of soil types; there are 950 hectares of combinable crops and a 1,100-strong ewe flock.
The farm manager, who goes by the Twitter handle @No1FarmerJake, has been working on soil management since 2015 when he changed his cultivation and has been predominantly no till since.
Currently he is using cover crops and grass leys to protect soil and minimise erosion and has changed the rotation to incorporate his sheep on to his arable ground to build fertility.
Companion cropping is also being used and he is starting to experiment with biological additions to further stimulate soil life and working on reducing nitrogen use and moving the sheep grazing to a paddock grazing system.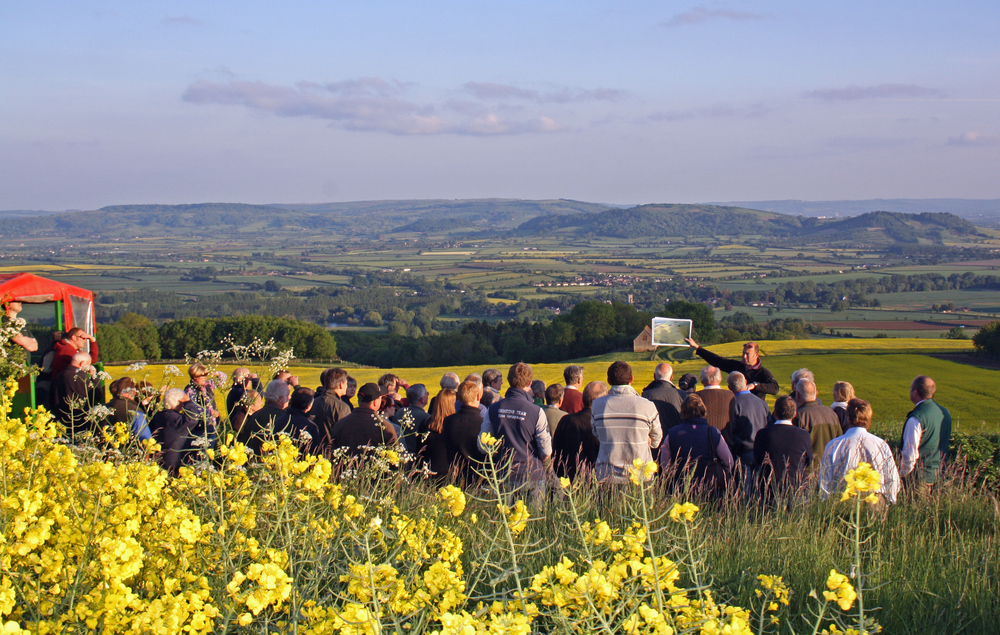 Jake said: "I am absolutely delighted to have been awarded Soil Farmer of the Year 2020. "This is a great reward for the whole farm team at Overbury for their enthusiasm and dedication to regenerative farming practices and putting that at the heart of everything that we do."
Jake was chosen due to his enthusiasm and commitment to manage his soils in a way which the judges said was 'sustainable and resilient'.
He was also commended for his experience and dedication to share information with others.
As well as the award, Jake will receive fertility building or green manure seed from one Cotswold Seeds.
Staffordshire farm manager and NFU member Michael Kavanagh was highly commended in this year's competition.
The judges said he was totally dedicated to improving soil management over the last five years with amazing results in terms of resilience, profitability, nutrient cycling leading to a reduction in plant protection and fertiliser use.
Organisers said the competition was especially challenging this year due to the movement restrictions brought about by Covid-19 and the top five finalists all submitted videos showcasing their farms and how they were being managed.
The finalists were all interviewed virtually before the decision was made.
David Gardner, FCT director and judge, said "This year's Soil Farmer of the Year entries were outstanding and selecting a winner was difficult. "We have appointed joint winners with Alec Brewster representing the grassland sector and Jake Freestone representing the arable sector.
"Both are real leaders who are experimenting on farm and pushing the boundaries in terms of their soil management. "It was a real privilege and pleasure to meet them online and I hope we will be able to visit them for our winners farm walks this autumn." Jake completed his Nuffield Scholarship in 2013 on 'Breaking the wheat yield plateau in the UK'.
The report is available to view here.