We galvanised support from farmers with many using the day to post selfie videos, change their Facebook and Twitter pictures with a special frame and use #BackBritishFarming - which resulted in the hashtag trending at number five in the UK.
A big thank you from us to all NFU members who got involved.
The top tweet was from celebrity chef Raymond Blanc:
NFU President Minette Batters said:
"We are at a pivotal time for the future of farming and the food on our plates. Nothing will determine this more than how the government shapes trade deals with countries around the world.
"There is no doubt that the countries we are currently negotiating with are demanding access to our prized market for their agriculture products and, right now, a trade agreement could be signed with little parliamentary scrutiny. This could result in a massive increase in the amount of food being imported that is produced in ways that would be illegal in this country."
"Politicians have time and again stated that they will not allow this to happen. There is now a clear solution on the table that will allow Parliament to be kept fully informed of the impacts any trade deal will have on the food we all consume. Time is running out. Action has to be taken now, or all the warm words will be for nothing.
"Today is Back British Farming Day and we want to celebrate why the British public have complete trust in British food and the farmers that produce it. Our farm to fork approach to traceability, how we look after our animals and our environment, and how we lead the world in reducing antibiotic usage are all the envy of the world and yet they are in jeopardy if they are undermined by future trade deals."
"I would urge all politicians to use today to think about these values, and what we have to lose. I would ask them to set British farming as the global standard in sustainable, climate-friendly food production, not undermine it in the pursuit of free trade. I would urge peers in the House of Lords to vote for this amendment next week, to amend the Trade Bill to increase Parliamentary scrutiny of trade deals and take a great step towards providing the proper parliamentary oversight of our future trade policy."
Below: NFU President Minette Batters takes the opportunity to thank the public for their support with food standards and explains why we're at a pivotal moment and continue to need their help.
---
Back British Farming Day 2020: Highlights
Our officeholders on Twitter:
Prime Minister's Questions:
Many MPs have show their support for Back British Farming Day by wearing their wheat pin badges.
Prime Minister Boris Johnson said: "I am thrilled to support Back British Farming Day and it thanks to them (farmers) that we have fantastic food on our plates every day". Watch again:

Sir Kier Starmer, Leader of the Labour Party: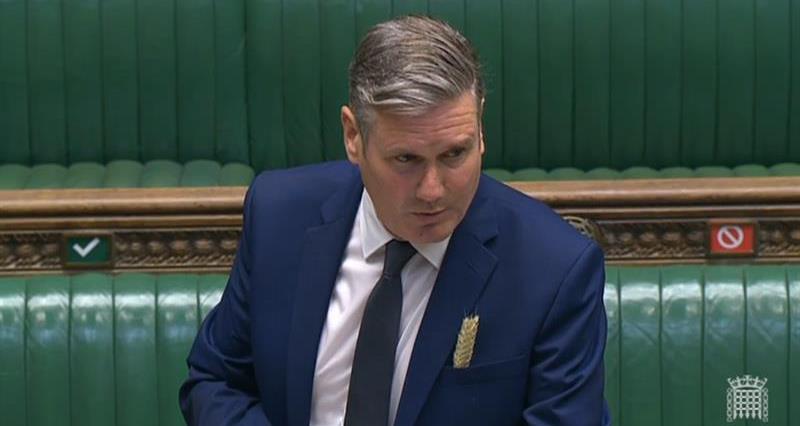 Iain Stewart MP (Milton Keynes South):


Our members on Twitter:
MPs on Twitter:
Further support on Twitter:
More from NFUonline: