A conversation about the weather is one of the notable stereotypes of British life. Another is the perpetual unhappiness of farmers with whatever the current state of the weather happens to be.
But, as the effects of climate change begin to be felt and the weather becomes ever more volatile, matters are becoming far more serious and merit more than just a grumble down the pub – or perhaps, in these times, over Zoom or Teams.
Extreme weather is impacting British farming's ability to produce food and it is becoming clear that our ageing water infrastructure is struggling to cope.
At the same time, policies around droughts and floods continue to be dealt with in silos, so, for example, flood water is pumped out to the North Sea rather than being captured to help maintain supplies during hot, dry summers.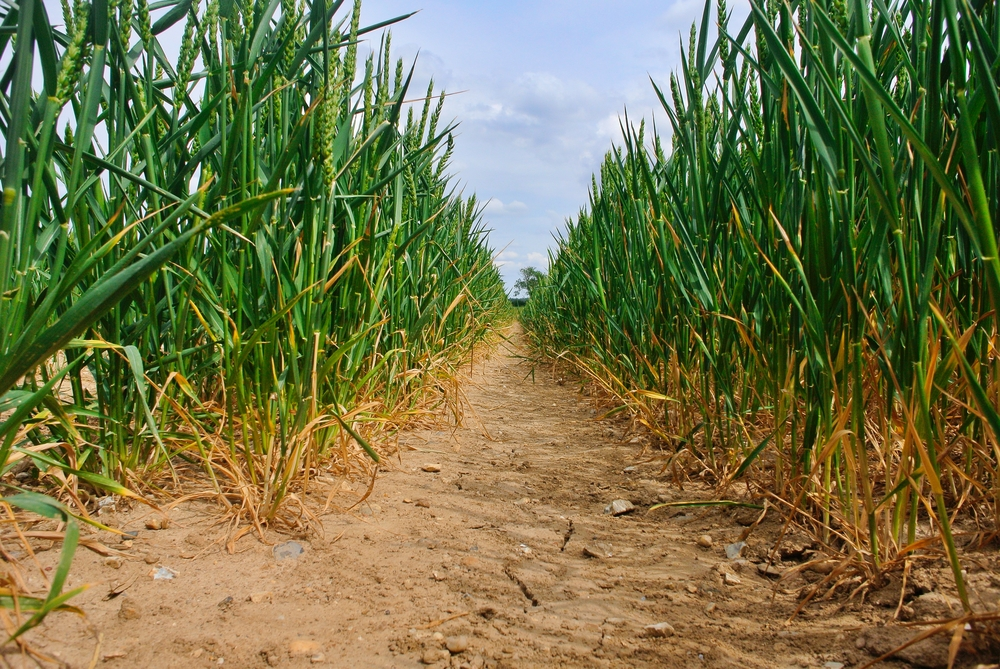 These issues are addressed in a new report from the NFU, which calls for urgent action to bring the nation's water infrastructure up to date to better deal with extreme weather events, from flooding to drought.
It urges government, water companies and farmers to properly invest in water management as a critical response to climate change, sets out why a long-term, collaborative approach is needed, and calls for farmers and land managers to be part of the solution.
Collaboration and cooperation 'is vital'
NFU Deputy President Stuart Roberts said "We need to think long-term instead of reacting every time we're hit by a severe storm or a spell of hot, dry weather.
"Cooperation and collaboration between farmers, government and water companies is vital in our response to managing flooding and drought risk, to protect productive farmland and ensure farmers are getting their fair share of water.
"Critical to this will be significant investment in our water infrastructure – an ambitious upgrade of ageing flood defences, drainage and waterways.
"We should embrace Britain's great engineering and science skills to look at ways of how we can collect and store water when some parts have too little and others too much."
East Anglia faces significant and increasing risks of water shortages because of the prospect of more frequent and severe droughts.
Farmers respond to the challenge
But water availability is already under pressure from housing growth and the need to protect and enhance the environment.
Irrigated agriculture here is highly dependent on our chalk aquifers which are considered 'over-abstracted' and the condition of chalk rivers (such as the Wensum, Nar and Cam) are causing increasing concern.
Rivers in East Anglia are also under pressure, with no further water deemed to be available for 'direct' abstraction from most of them.
Farmers continue to respond and adapt by building reservoirs, to store water abstracted at times of high river flows.
East Anglia is also characterised by low-lying, coastal landscapes making it vulnerable to flood risks arising from both heavy rainfall events and storms. Norfolk, Suffolk and Essex enjoy extensive lengths of coastline (the Essex coastline alone comprises 350 miles of predominantly rural seawalls) making them particularly exposed to flood risks from sea level rise.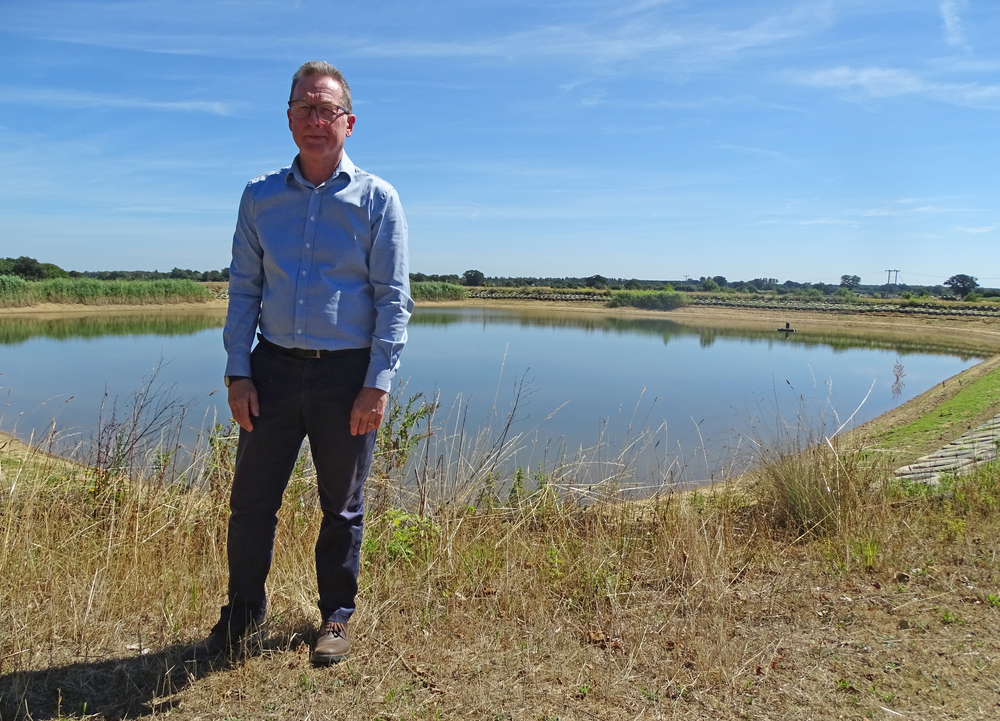 NFU National Water Resources Specialist Paul Hammett said: "This new report stresses the need for a joined-up approach to the management of 'too much' and 'not enough' water, both challenges that farmers have had to tackle in the past year.
"Many farmers are already taking steps to make their businesses more resilient to the risk of water scarcity. They do this by capturing and storing surplus water in reservoirs and tanks, and by smarter, targeted applications of water that exactly fit with crop needs.
"But in future, droughts and floods might become so great that farmers won't always be cope alone. Cooperation within the farming community, and collaboration with other sectors such as water companies, will become a vital part of our response."
Capturing surplus flood water
Mr Hammett said the region was already seeing examples of farmers linking up to protect their access to vulnerable water supplies. For example, farmers on the Felixstowe peninsular in east Suffolk have entered into a scheme to grab water just before it goes through the sea wall and pipe it back inland into a network of farm reservoirs.
He also praised the flexibility shown by the Environment Agency in January, when it allowed farmers, under certain conditions, to capture surplus flood water to fill reservoirs after an NFU request.
This arrangement allowed farmers to utilise 'unlicensed' water that would otherwise have been wasted, leaving them in a better position to maintain crop irrigation during a hot, dry summer.
"We welcome this move, which is consistent with calls for a more integrated, innovative and ambitious approach to managing floods and droughts," he said.
Key asks of the report
The report points out that Internal Drainage Boards play a vital role in East Anglia and calls for:
Better balance between protecting the environment and allowing flood risk management activity to take place.
Getting a licence for more than one operation where, for example, a Site of Special Scientific Interest is involved can be expensive and bureaucratic. Farmers need long term multi-operation licences in sensitive areas.
More guidance from the EA on the licencing process.
Recognition of the strategic value of farmland and food production.
Capital grants on a case-by-case basis to help with flood protection or recovery.
Significant investment in water infrastructure to protect existing farmland and food production during extreme weather events.