Located at the gateway to the English Lakes District, now a UNESCO World Heritage Site, Kendal Nutricare is Britain's only manufacturer of infant milk powder and infant cereals for retailers and pharmacies.
It describes itself as an "energetic, home-spun team competing against multi-nationals". The company is smaller than its leading rivals, but has a solid history of experience behind it and has come into the ring swinging.
Kendal Nutricare uses mostly local ingredients fresh full cream milk from 220 local Lake District farms, but it is targeting global markets - 90% of its Kendamil products are exported, with sales in Asia, Africa, America, Europe and the Middle East. Kendamil has also recently broken into the desirable US market, which it achieved through a niche product.
Kendal Nutricare's factory has been operational since 1962, and its current owner, Ross McMahon, has been in the food industry for 30 years. However, the company itself is quite young in its current form; McMahon bought it from Heinz in June 2015 following a year of negotiations.
Kendamil has taken baby and infant formula back to the drawing board, turning away from cost-cutting methods and focusing on the most important guide for their recipe - natural breast milk.
"We are the only formula still retaining the full cream nutrients and fatty acids found in mammals' milk," explains McMahon. Meanwhile, rival brands use skimmed milk that is then supplemented with oils in an attempt to restore its nutrient content. McMahon believes that this departure from nature could cut out essential elements.
"We would say that if a woman is generating 51% saturated fat in her breast milk to provide all the energy an infant needs, plus lipids( fats) account for over 60% of brain matter then the same should be present in our formula.
"We produced a product called Super Kosher, or Kendamil Mehadrin, which got us into 130 shops in New York."
Kendal Nutricare is also branching out in other ways, such as through a new line of formula products for adults.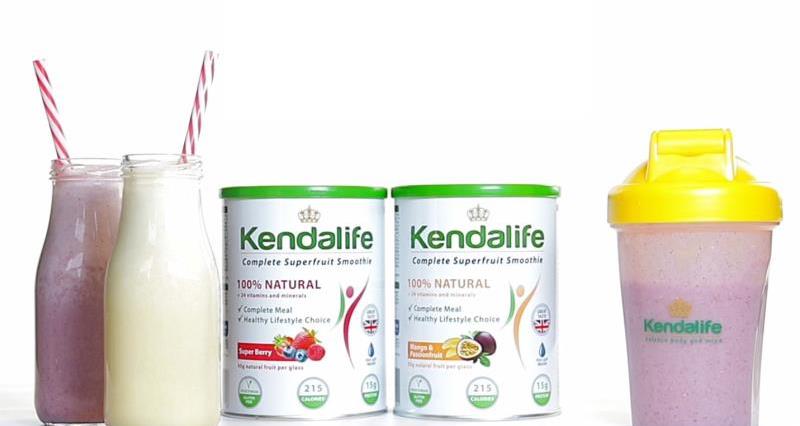 "We have years of experience making formulas for babies – I thought, why not make something special for adults?"
McMahon wanted a healthy, fortified product that could help a busy adult keep sustained during the working day, not aimed at body builders or slimmers but for active people who needed a meal replacement.
"We came up with a range of super-fruit smoothies only flavoured by natural real fruits. You get 50g of reconstituted fruit per glass and there are two products mango and passionfruit and super berry. It has nothing to boost these flavours in terms of sugars, it's gluten-free, and instead of using soya or corn syrup, we've put in skimmed milk and whey. If you know you'll get home for dinner, but until then you'll have to get by, a glass for breakfast and a glass for lunch would sustain you."