We try to make the event as interactive as possible and we are keen to feature your questions on the issues that affect your farming business. You don't even have to be at the ICC to get your point across – if you send us a question online, our session chairmen will do their best to make sure it is heard.
This year, members can submit questions online by filling out the form below.
You can also submit questions via the #NFU18 App (this is how you download the App). Once you have the App installed on your phone or tablet then the video below explains how to submit a question:
Step One: Read the guidance here...

Step Two: Decide which session/s you would like to participate in, and who you'd like an answer from. The programme so far can be viewed here (opens in a new window).

Step Three: Fill in the form below – thanks!

Post your question HERE (you must complete all fields)
bmFuY3kuZnVsbGVyQG5mdS5vcmcudWs=
Name
Membership number
Region
Question for...
Will you be at conference?
Your question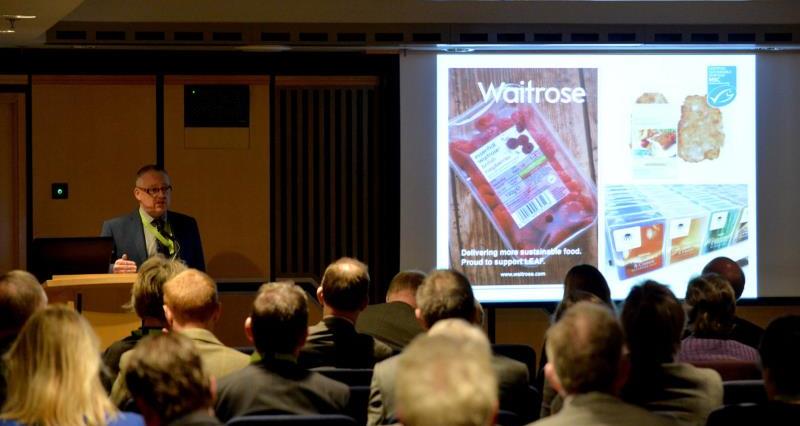 - Submit one question at a time, rather than asking multiple or supplementary questions at the same time.
- If there is a panel for a session, be clear who it is you are asking for an answer from.
- Keep questions concise, ensuring that any introduction is kept to a minimum. Getting to the point quickly not only saves time, but it captures the attention of the audience giving it maximum impact.
- Keep questions jargon free – we want everyone to get the point and answers to be direct.
- Be clear in your mind about what you are asking - are you seeking clarity/opinion on an issue, are you asking for further explanation on a specific point or do you want a policy commitment?
- If there is are a panel of speakers be clear who you are putting your question to.
- Last and most important, we can often get the same type of question from different members and so in the interests of covering as much ground as possible, the chairman has to make a judgement which question to call....
OK, I'm ready to post my question - take me back to the top of the page.