Speaking at this session:
Diane Mitchell, Chief Environment Adviser, NFU
Rob Cooke, Director of EU Exit, Natural England
David Elliott, Group Director - Strategy and New Markets, Wessex Water
Gavin Ross, Head of Environmental Land Management, Defra?
Chaired by: Andrew Clark, Director of Policy, NFU
The challenge of continuing to deliver for the landscape and environment while remaining productive and profitable was the topic for debate as farmers and stakeholders pooled their knowledge on one of agriculture's hot topics.
The NFU's chief environment adviser Diane Mitchell and a panel including Gavin Ross, head of environmental land management at Defra, provided insights into how a new environmental policy could work in practice.
Picking up on Defra Secretary of State Michael Gove's comment on a move towards 'public money for public goods', Dr Mitchell emphasised the huge amount of work done by farmers over the past few decades to encourage wildlife, improve landscape, soil and water, and reduce their environmental impact.
With reference to the indication in the government's 25-Year Environment Plan that the farming sector could still be doing more – towards 'public goods' such as better flood management, air quality, and health and wellbeing for example – Dr Mitchell explained that a mix of policy measures is needed.
Agri-environment schemes and market-led private sector approaches play a key role, alongside industry-led initiatives such as the Campaign for the Farmed Environment, the Voluntary Initiative and Tried and Tested.
"A farmed environment scheme or a new agri-environment scheme should be at the heart of any new environmental policy," she said.
"But any new scheme needs to learn lessons from the past. A two-tiered approach, with capital grants, is our suggested model. In the meantime, it's crucial we see continued improvements to the resourcing and administration of the Countryside Stewardship scheme."
:: Read the NFU's Vision paper: Delivering for the Farmed Environment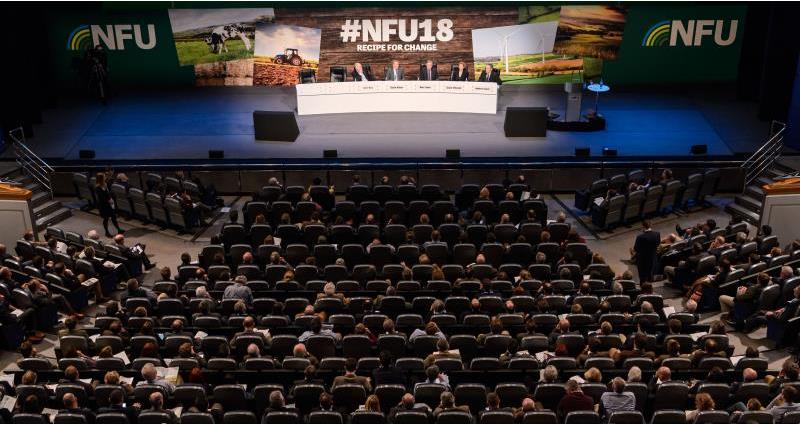 Mr Ross provided an update on Defra's timescale for implementing a new agri-enviroment scheme by 2022 including plans for a large-scale pilot scheme running from 2020 onwards.
Representing Natural England, Rob Cooke outlined an ambition for a "more collaborative and less prescriptive approach", recognising there is no 'one size fits all' solution.
"We need to find better ways of encouraging the use of experience, knowledge, skills and common sense, with the support of the research findings and practical experience gathered over the years," he said.
David Elliot provided an example of a 'payment for ecosystem services scheme' run by Wessex Water which has rewarded farmers for planting cover crops to help reduce nitrogen losses in catchments.
Finally, there was a clear call to action to NFU members to help document the work already being done in order to demonstrate the value of supporting these efforts for both Government and the public. Whether through agri-environment schemes or research and innovation to support resource efficiency, the return on investment would be long-lasting benefits for both landscape and environment, and by extension, the nation's health and wellbeing.
:: Please email the NFU's environment team if you would like to contribute case study information on work that you are doing to protect and enhance soil, water, landscapes and biodiversity or to help address climate change.
:: You can read more about the issues discussed in this session in the April issue of British Farmer & Grower magazine.
WATCH AGAIN
NOTE: Coverage of this session starts at 4hrs 13mins