"He or she who does not make time for wellness, will eventually be forced to make time for illness."
A standout quote from the Safeguarding Your Future Workshop at last month's NFU Conference which focused on the importance of both physical and mental wellbeing.
The presentation highlighted recent Health and Safety Executive (HSE) figures which found no clear improvement in agricultural fatalities between 1981 and the present day.
When we look at how farmers pull together in times of need, it is surprising therefore, that when it comes to discussing mental health, farmers tend to go into shutdown.
But now, with the help of local and national campaigns, farmers are beginning to 'start the conversation' and break the taboo of speaking out about their mental and physical health.
One such campaign, #RUWellAware, has been launched by the newly elected Lancashire NFU Chairman, Olly Harrison who took inspiration from a colleague's research on mental health awareness in New Zealand.
"A couple of years ago, my friend took his own life, and I experienced firsthand the ripple effect this had on his friends and family," explained Olly.
"Nuffield Scholar and former NFU Cheshire County Adviser, Aarun Naik, explained how, in New Zealand, the milk tanker drivers are trained to spot the signs of anxiety and depression, as for many farmers in the country, the tanker driver is the only person they will see in any particular day, and I just thought, this is a really great idea."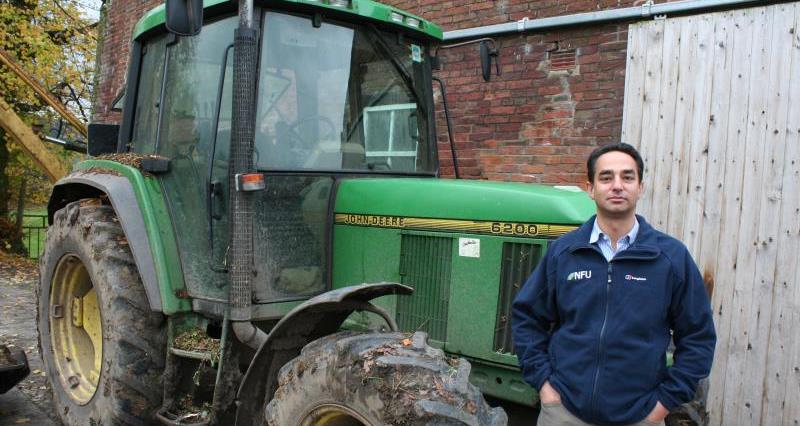 Aarun Naik - former NFU adviser and now trained psychiatrist
Olly took this idea and has started to put it into practice by working alongside Aarun to produce a workshop which was piloted on Lancashire NFU staff who gave it a fantastic response.
"After the success of the pilot session, we are hoping to run the workshop with feed representatives, machinery salesmen, and anyone who regularly visits farmers, to be able to recognise the signs of depression and hopefully be able to recommend some help before it becomes too late."
The concept of taking help to the farmers is something which a group of agricultural advocates in Lancashire took hold of almost two years ago.
The Field Nurse Trust was set up in 2016 by a collective of local individuals with a common purpose of reducing the identified risks of physical and mental health of those living in rural areas.
The main aim of the Field Nurse is to provide health advice to the rural community, signposting people to appropriate services.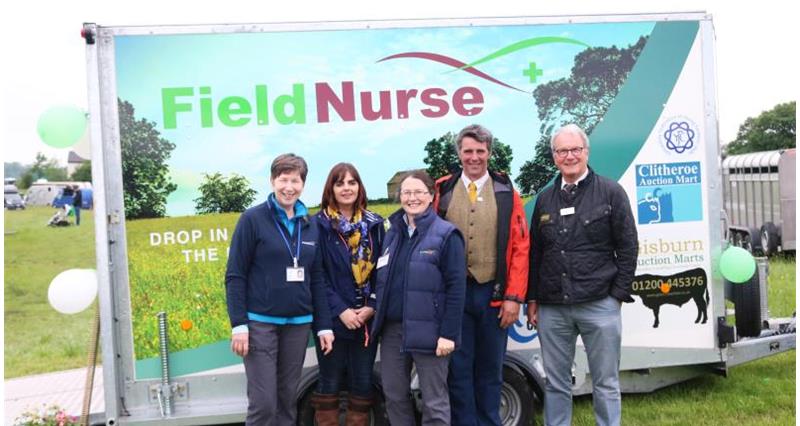 It is currently facilitated by two employed, experienced registered nurses and one health care assistant, currently working out of both Clitheroe Auction Mart and Brock Auction Mart on Tuesdays and Gisburn Auction Mart on a Thursday and Saturday with plans to work out of more local auction marts as they continue into 2018.
The Field Nurse has referred patients to both their GP, and direct to the hospital, and has encouraged farmers to speak out about both mental and physical health issues, when they would otherwise have kept it to themselves.
And with the recent 'Beast from the East' causing nationwide issues with temperatures plummeting to -7 degrees in some areas of Cumbria, and snow causing wide spread disruption, it has been extra important for farmers to look after themselves, as well as their animals.
The charity RABI sees firsthand the affect adverse weather conditions can have on farmers. In 2016, the charity co-launched the Cumbrian Farming Flood Action Group after the devastating effects of Storm Desmond.
Royal Agricultural Benevolent Institute (RABI) North West Regional Manager, Georgina Lamb, said everybody knows the weather is a huge issue in the farming community, but when you pile these issues on top of already rising family, business or monetary issues, the consequences can be too difficult to bear alone.
"The weather is completely out of everyone's control and no matter how hard we try, we cannot prepare for everything.
"When we are faced with the bitter cold weather of the last few weeks, it's not just the cold which can affect us. There's bust water pipes, lambing becomes so much more difficult and takes longer, putting more pressure on completing other jobs and cutting corners in the process.
"It is an extremely difficult time and the temperatures and snow flurries can damage physical health with an increase in slips and falls, as well as affecting mental health when farming businesses are sometimes forced to a halt."
Thankfully the RABI is there to help farmers in this situation pick up the pieces before it gets too late.
Georgina explained: "Farming has the second biggest suicide rate, after the armed forces, and men and women in the industry should not be afraid of talking about their mental states.
"We have a responsibility in this industry to look after our fellow farmers, from head to toe."