November 2017: Lord Mayor's Show
Half a million people lined the streets of London on 11 November to see the NFU join forces with the Worshipful Company of Farmers and New Holland to bring a 'Proud to produce your food' message to the Lord Mayor's Show 2017. Eight NFU young farmers representing different farming sectors walked alongside a Union Flag-adorned New Holland, which included a T7 tractor and a C8.80 combine harvester. Jack Davis, a 22 year-old Harper Adams University student, bought his first cattle when he was 18. He said: "I think it's important that farmers have a direct link to the consumers. The public should know we're just normal people who work hard to produce their food."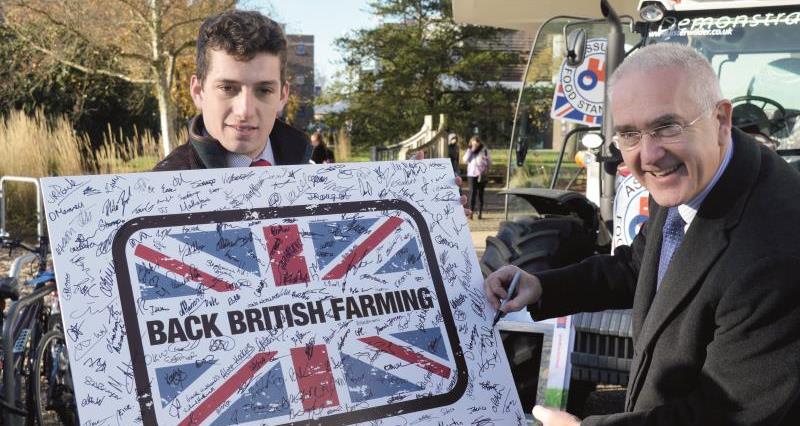 November 2017: Reading Uni hosts its own #BackBritishFarming Day
Luke Cox, a third-year agriculture student at Reading University, put together his own #BackBritishFarming Day in conjunction with his Student Union. He and his fellow agrics handed out information and challenged lecturers and students alike to sign the #BackBritishFarming pledge. He said: "The main aim is getting the message out there and educating people on things, such as how they can support high standards of animal welfare and keeping an eye on what's in season."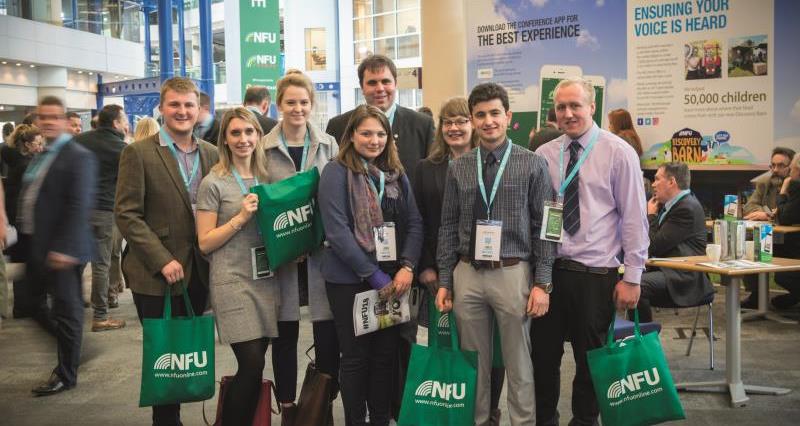 February 2018: NFU Conference 2018
Eight NFU student and young farmer members won the chance to get a backstage look at NFU Conference 2018. Newly elected NFU President Minette Batters said: "I am calling on the whole of government to help us put Britain on the global map when it comes to farming. I want to be involved in Brexit trade negotiations, and for farming to be the first to take its place in this new buyers' market."
Secretary of State for Food and the Environment Michael Govespoke at the conference and said: "I want to see farmers better rewarded for their vital public services, but I know that farmers would not be in the position to provide these services and the countryside that we cherish without successful, productive, profitable farm businesses."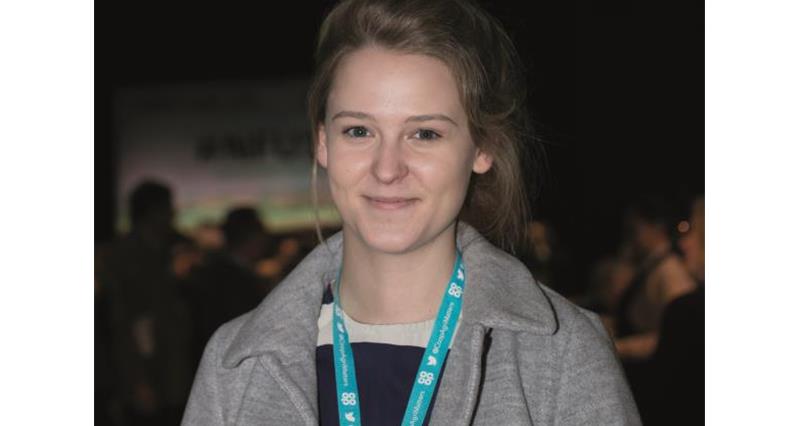 May 2018: Speak up for farming's future
The NFU tooks its summary response to the government's Command Paper to Parliament and held a drop-in session for MPs. Sioned Davies, a second year agriculture student at Harpers Adams University responded to the paper and said: "Quite simply, I want British people to eat British food and for the farmers to get a fair price in return. But, apparently, it is not as simple as that. So, what would I do if I was Prime Minister, or even sat in Michael Gove's position? I want an industry that is controlled by pioneering innovation, that has a relationship with its consumers, and that works in harmony with the environment."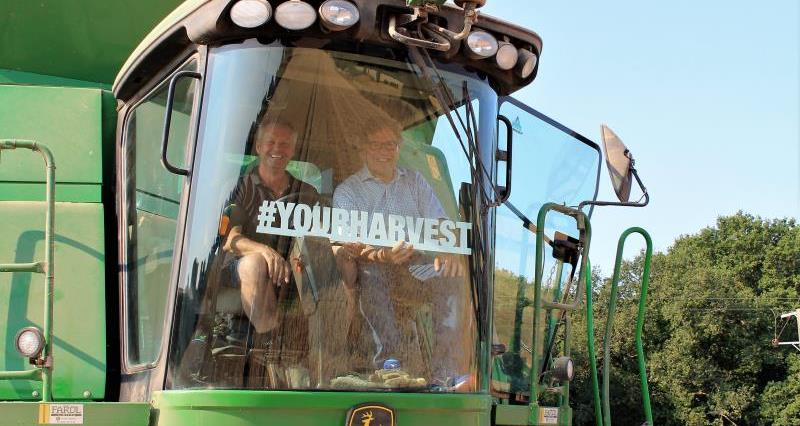 June-August 2018: #YourHarvest
Promoting British farming to the public and government is a year-round job, which many farmers do alongside running their farm businesses. Summer 2018 saw the NFU launching its first #YourHarvest campaign. Farmers and growers were encouraged to write, tweet or email their local MPs and invite them on farm during the harvest. NFU Crops Board Chairman Tom Bradshaw was one of the driving forces behind the campaign and said: "It's never been more important to talk about the role that farmers play in managing the great British countryside. The #YourHarvest campaign successfully enabled farmers to increase the understanding of their sectors amongst decision makers."
September 2018: Back British Farming Day
Back British Farming Day 2018 will see MPs wear their wheatsheaf pin badges in Prime Minister's Questions on 12 September and pledge their support for UK agriculture. The NFU is working with the catering team at the Houses of Parliament to provide a special week-long menu based around the fantastic produce grown and reared on UK farms.
How to get involved:
Tweet your local MP and encourage them to wear their wheatsheaf badge on Back British Farming Day
Use the #BackBritishFarming hashtag on social media on 12 September
Contact your Students' Union and organise your own #BackBritishFarming Day on campus
What's next?
The NFU is working hard to raise the profile of the British agriculture industry because the UK Government will soon be publishing an Agriculture Bill (a bunch of laws that will dictate how we farm after Brexit). We need to ensure that UK farming gets the best possible deal from this Bill, meaning the industry continues to be profitable and productive with exemplary standards of animal welfare.