With Halloween fast approaching, it's a busy time of the year for pumpkin producers. Across the West Midlands, some of our members are welcoming the crowds onto their farms to come and choose their perfect pumpkin.
Llynclys Hall Farm Shop, owned by Richard and Lynda Jones, has been selling pumpkins grown on their farm for around 20 years. The shop, which is near Oswestry in Shropshire, has for the first time this year introduced pick-your-own pumpkins, whilst the majority of the pumpkins are sold in the farm shop, wholesale, and at markets including; Liverpool, Manchester and Birmingham. This year has been a particularly good year for the pumpkins, Richard explains: "We were a bit late planting because of the exceptionally dry weather, but they went in nicely. Usually weed control is a big issue for us but this year it has been very good. The pumpkins are smaller than usual but have ripened about three weeks earlier."
For Richard, pumpkin popularity grows year on year; but they're not just for carving and cooking: "We have had a few wedding requests, for example our very small Munchkin varieties have been used as table place names."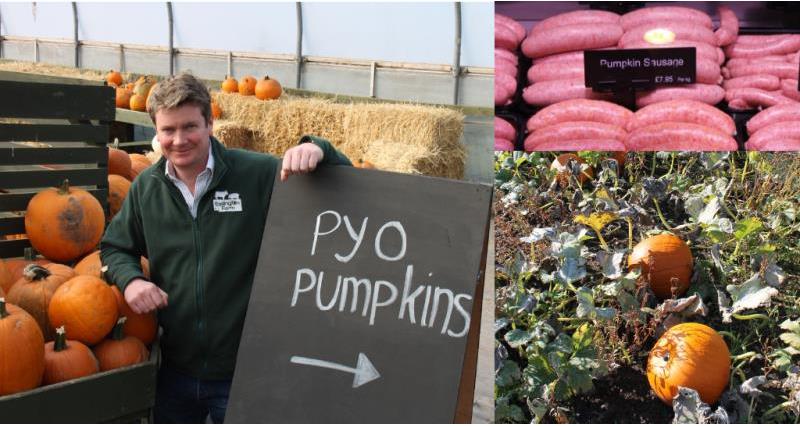 Over in Essington, South Staffordshire, Will and Penny Simkin have around 15 acres of their farm dedicated to pick-your-own pumpkins. Throughout the season, they expect to sell around 30,000 operating tractor trailer rides taking customers straight to the field. There are a number of different varieties to choose from, including; Gold Medal and Howden pumpkins which are the large varieties, and Racer, Rocket, Mars and Becky varieties which are smaller pumpkins. Or, there are some more unusual varieties; Polar Bear and Snowman, which produce pumpkins that are white in colour.
As with many farmers and growers, the hot weather and lack of rain in early summer presented some challenges. This, however, has not stopped Will: 'For us, early irrigation has been key and has led to the best harvest yet!'
The farm shop also sells their own free-range pork, Hereford beef, and lamb from neighbouring farmers. If that's not enough, homemade pumpkin sausages have recently been added to the menu.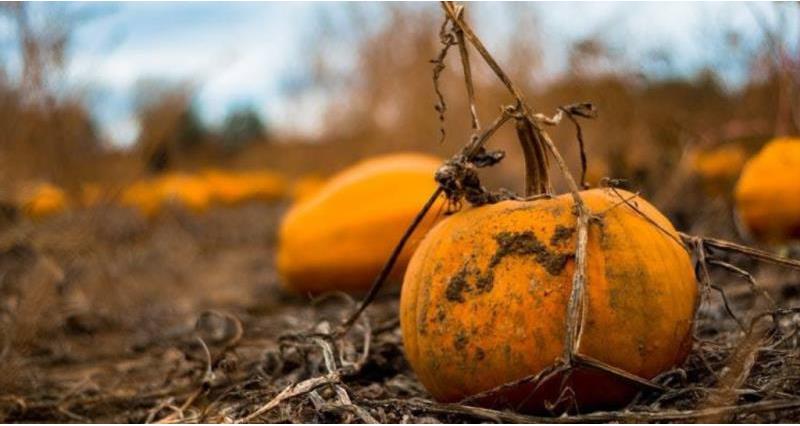 The Gilberts are 4th generation family farmers who have been running a pick-your-own business, at Court Farm Tillington in Herefordshire, for the last 40 years. This year, they hope to sell around 3,500 pumpkins, through their farm shop and pick-your-own pumpkin patch. During the Halloween period, the farm becomes particularly busy, as Natalie Gilbert explains: "During half-term we run ghostly trailer rides to take people to the pumpkin patch. It is great to welcome families onto the farm and to show the children the great outdoors and how their pumpkins have been produced, rather than just going to the supermarket and getting it from a shelf."