British farming has a fantastic story to tell. The animation and the images below contain just some of the facts and figures to help you showcase the ways British farmers work to protect the environment, care for their animals and provide nutritious food for the nation.
How to use this page:
Use the green download buttons to download each infographic and save them to your device. Or,
Click or tap on the infographics to save them to your device.
Next, share the infographics on Twitter, Facebook or Instagram.
You will find:
Shareable infographics for use on Twitter
Source: Cattle Farm Practices Survey 2019, Defra & Global Livestock Environmental Assessment Model 2019, Food and Agriculture Organization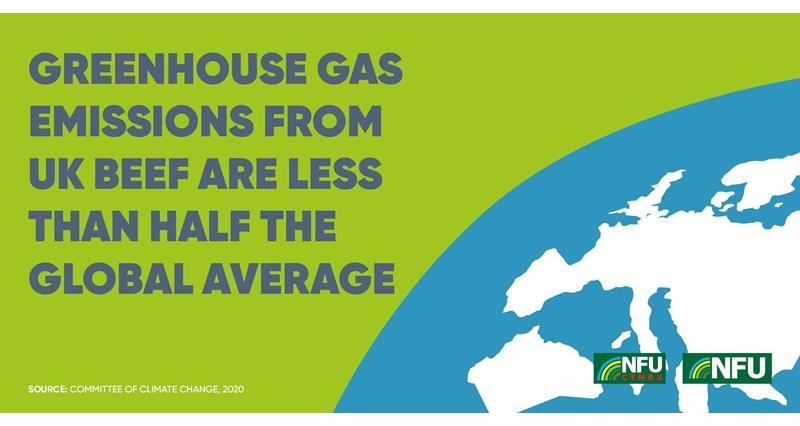 Source: Land Use: Policies for a net zero UK, Committee on Climate Change, 2020


Source: 2019 UK Greenhouse Gas Emissions: Summary, BEIS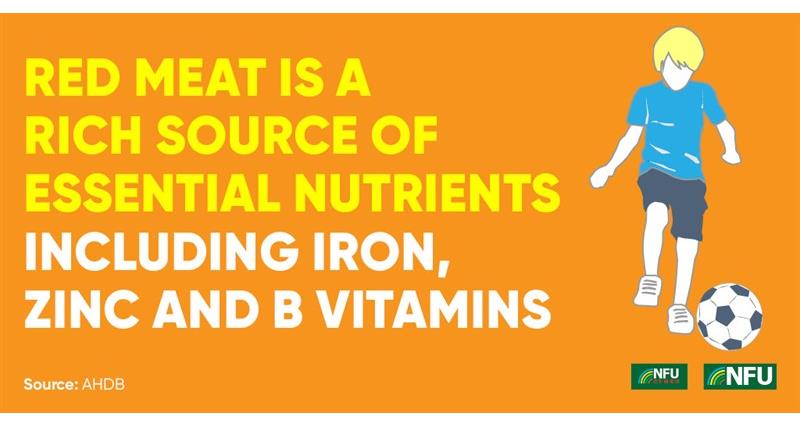 Source: AHDB, Red meat and nutrition: the facts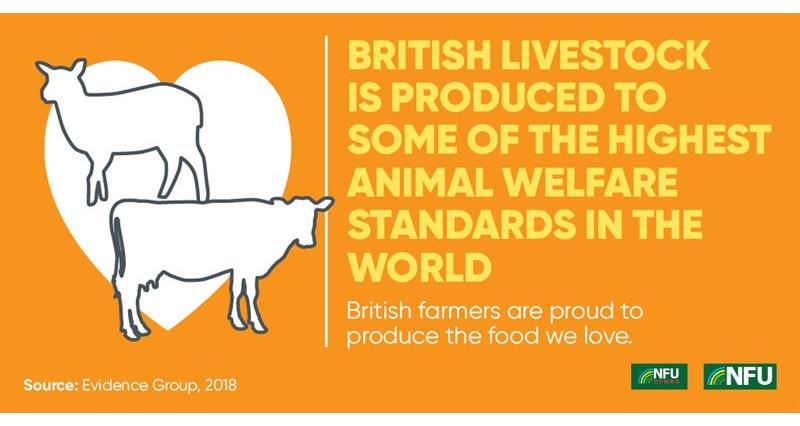 Source: Farm animal welfare: Global review summary report, Evidence Group/NFU, 2018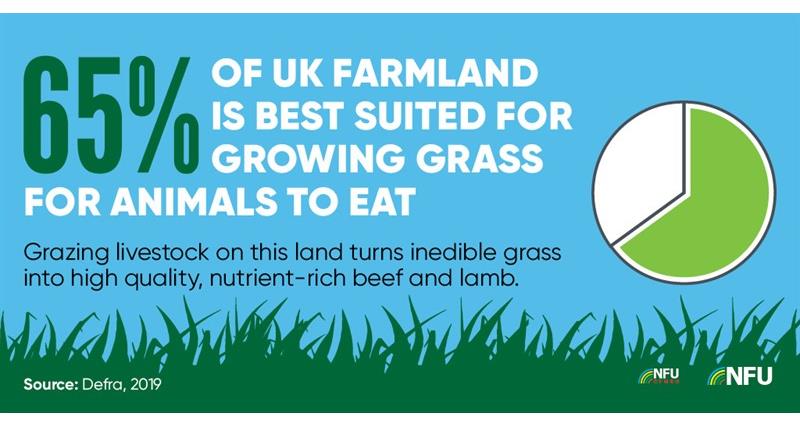 Source: Farming Statistics - provisional crop areas, yields and livestock populations at June 2019, Defra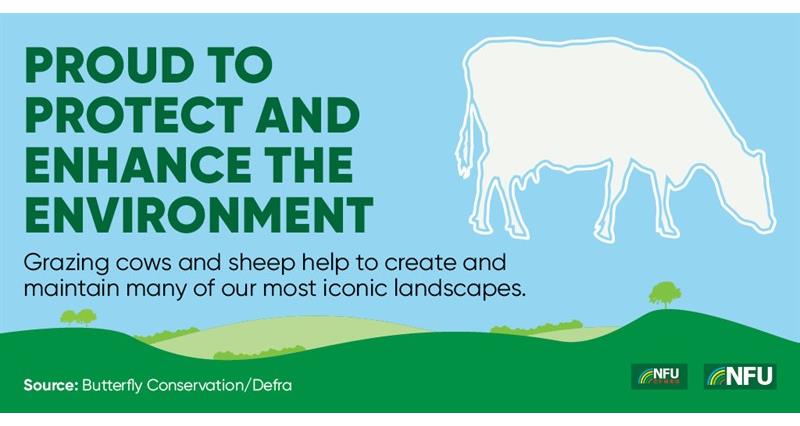 Source: Large Blue priority species fact sheet, Butterfly Conservation/Defra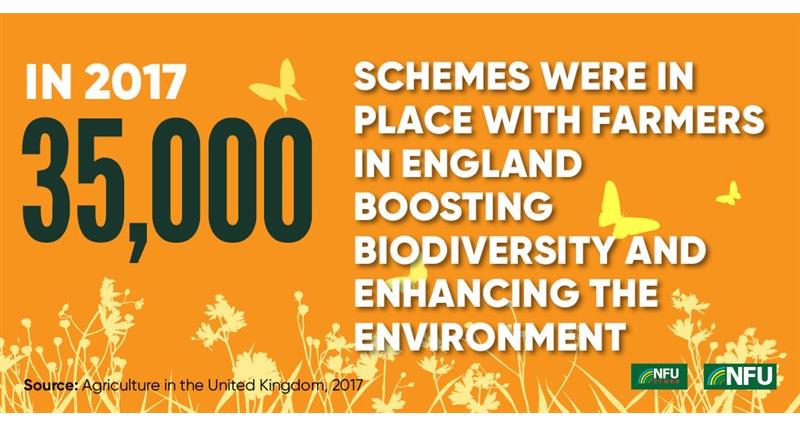 Source: Agriculture in the United Kingdom 2017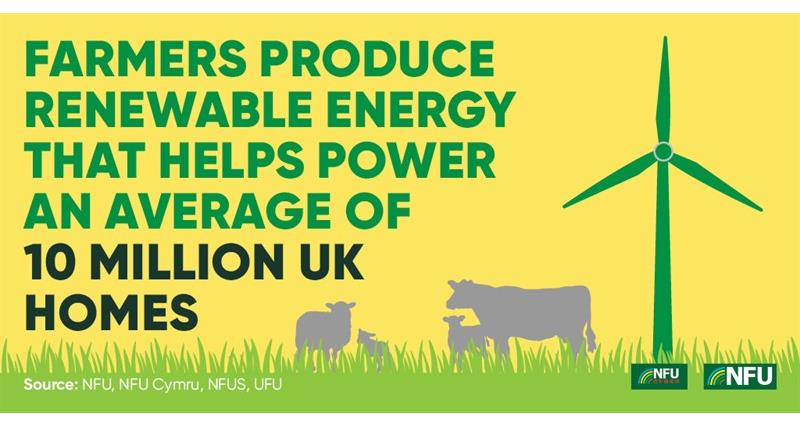 Source: NFU, NFU Cymru, NFUS, UFU, Delivering Britain's Clean Energy From The Land
---
Shareable infographics for use on Facebook and Instagram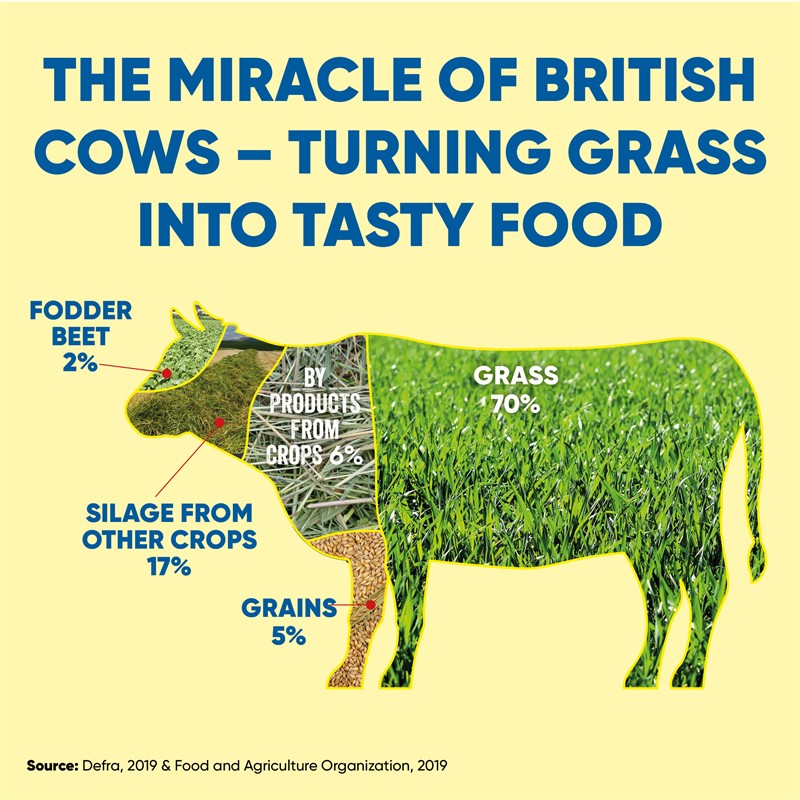 Source: Cattle Farm Practices Survey 2019, Defra & Global Livestock Environmental Assessment Model 2019, Food and Agriculture Organization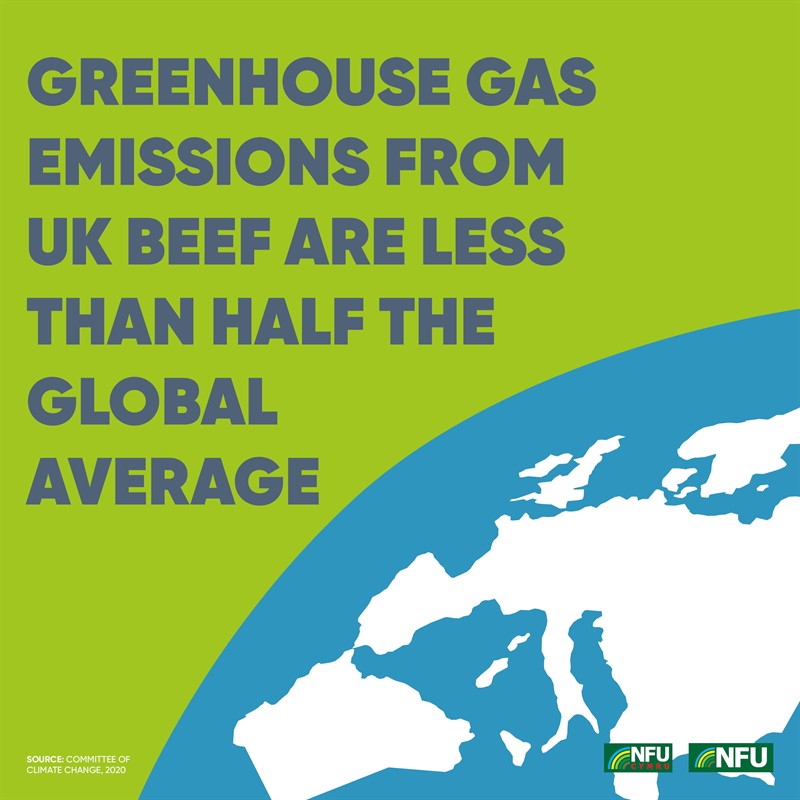 Source: Land Use: Policies for a net zero UK, Committee on Climate Change, 2020

---
Example wording
Here is example text you can use when you share the animation. Please include the web link to encourage members of the public to sign up to support our Back British Farming campaign:
British farming = high quality food and working to tackle climate change. Join our campaign to #BackBritishFarming http://bit.ly/2NRoz21
---
Vehicle signs – by members' request