To help achieve this ambition, the NFU and FSP partners are launching a yearlong safety campaign in 2019 focusing attention on four of the top causes of farm work place fatality and injury.
The aim of the campaign is to highlight changes that can be made by farmers to farm work place behaviours which if implemented have the potential to significantly improve the safety record of agriculture and save lives often at minimal cost.
The themes for 2019 are:
Transport – January - March
Livestock – April - June
Children – July - September
Falls from height – October - December
The focus on transport will be launched on social media and at LAMMA on 8 January 2019. A new NFU Vehicle Health Check Guide has been released to help farmers maintain and use vehicles safely and comply with the law. Copies of the guide are available to download on line and from the NFU stand at LAMMA (Hall 18 Stand 18.728).
Members can support the transport safety focus on social media using #drivesafetyforward.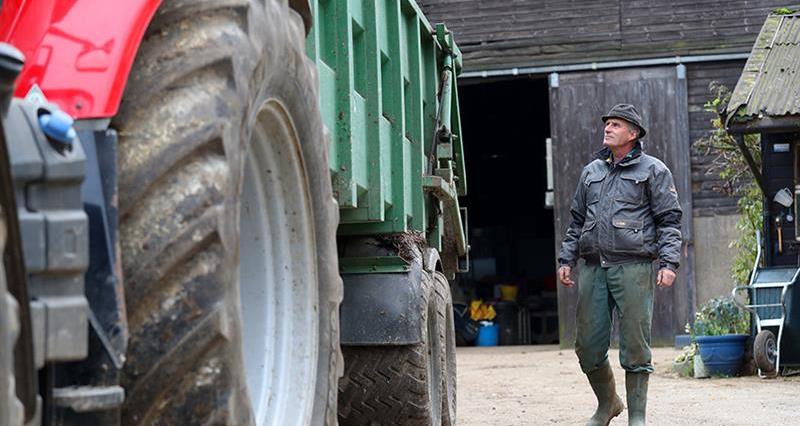 NFU member Will Dickinson (above) believes farmers want to stay safe, but that it shouldn't be made difficult to so:

"Safety is all about managing risk by removing it or controlling it. It used to be that when we were tipping grain in the shed, a yard man would manually open the back. This operation was risky, so we got rid of that by getting hydraulic power boards that removed the need for a manual operation. The easiest way to make yourself safe is to take away the risk.

"The newest generations of tractors have a park facility and many of them have a safe stop mode built into this. You just slot it into park when you stop the tractor and you don't even need to move your hand. Securing your tractor before leaving the cab is one easy way to stop being run over and will make a big difference to your safety and reduce the number of accidents in farming vehicles."

Will acknowledges that there is an onus on farmers to stay safe around transport. He conducts checks on his vehicle every morning.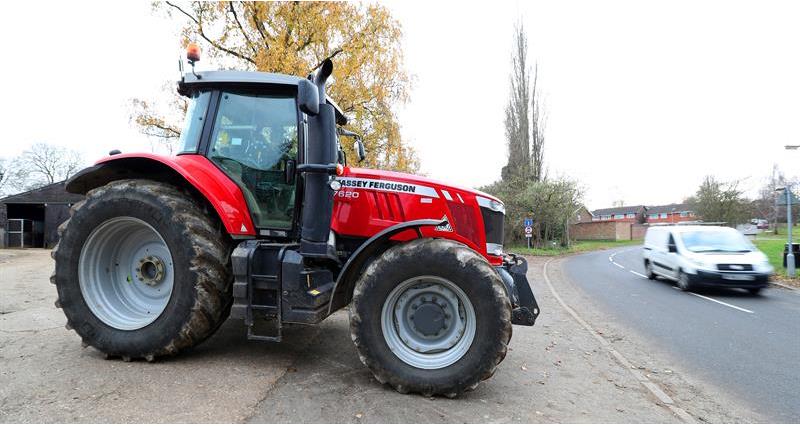 He said: "Brakes must work, tyres need to be on wheels correctly, oil, fuel levels and brakes need to be checked along with everything that makes a vehicle work safely. Checking can take a bit of time but if you don't things always seem to go wrong when you least want them to do so and can cost even more time while you are trying to fix them. It's a bit like when you go to the airport: the captain of the airline going round the aeroplane. I heard of one lad on a farm who said it was a bit noisy in the cab one day so he turned up the radio but the next day the wheel fell off. Common sense should have made the lad check straight away and find out what the noise was.

"A risk assessment might take some time but it usually pays off. Common sense should tell you that the kit needed to fell a tree is going to be different to the kit needed to just tidy up a branch. Manage risks and have everything you need for the job."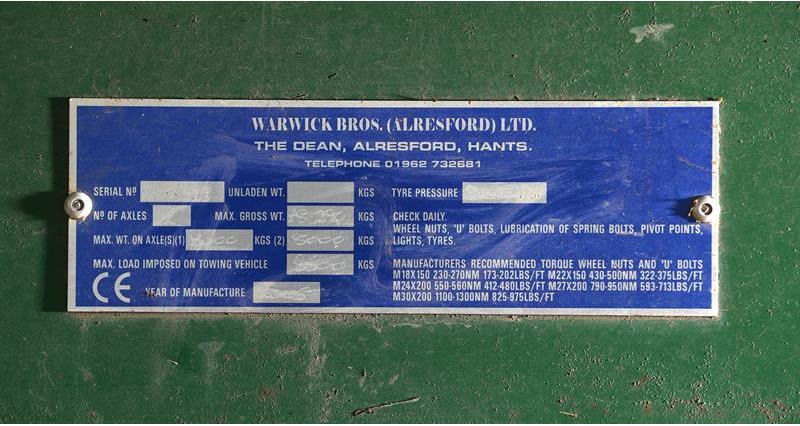 Will's top 3 tips for transport safety
1 – PTO guards
It's been nearly 70 years since legislation came in and you still see people refusing to use PTO guards at all. You used to need two screwdrives and three different sized Allan keys to take them off, but these days guards that are much easier to fit. You can pretty much do it with your pen knife. If it's easy to do, people will do it.

2 – Wheel nut indicators
Most lorries have arrow indicators on their wheel nuts that you can get for your tractors. You put them on the nuts so all the arrows point to each other, so it makes checking all the wheel nuts easier as you can quickly see when they are out of alignment, which means one of the nuts is coming loose.

3 – Use a bagging hook
When we empty big bags of fertiliser, we used to raise them up and use pen knife to open them from the bottom. The bags got bigger, so now we have started using a bagging hook – basically a stick with a sharp edge on the end, so you don't need to stand underneath it. We did have a case where a bag came down recently and it snapped a hook, but at least no one was standing there with a pen knife.
More of our work on farm safety, health and wellbeing: