One particular BBC article mentions a scientific study which suggests that greenhouse gas emissions used in the production of plant-based drinks are lower than that of milk. The amount of water used in the production of these products is also highlighted.
Let's look at the facts:
In the UK dairy is bought by 98% of consumers, with recent sale figures showing that total dairy sales were up 3.1% in November 2018.
(Data Source: Kantar Worldpanel)
Health and nutrition:
Dairy products have a wide range of health benefits. International nutritional guidelines commonly recommend regular consumption of dairy products as an important source of key nutrients.
Scientific and medical communities agree that both dairy and meat play a vital role in a healthy, balanced diet. For example, dairy products such as milk, cheese and yoghurt are a great source of protein, calcium, B vitamins, iodine and potassium.
Milk also provides so many of the essential nutrients children need to grow, develop and boost their immune system.
A 200ml glass of semi-skimmed milk contains:
- 41% of our recommended daily iodine allowance
- 14% of our recommended daily protein allowance
- 31% of our recommended dairy calcium allowance
- 74% of our recommended dairy vitamin B12 allowance
Affordable:
Dairy not only provides essential nutrition but is often more affordable than many alternative drinks.
Milk

(Whole)

Milk (Semi-Skimmed)

Almond

(Sweetened)

Soya

(Sweetened)

Coconut

Oat

(Unsweetened)

Cost (per litre)

44p

44p

£1.90

£1.40

£1.75

£1.40

Calcium (g)

124

124

124*

134*

124*

4.5

Iodine

32

31

0

1

0.04

0.1

Protein

3.5

3.6

0.5

3.2

0.1

1

Vitamin B12

0.9

0.9

0.4*

0.4*

0.4*

0

Riboflavin

0.24

0.25

0.2*

0.2*

0

0.01
*Fortified
**Data Source: Dairy UK - Milk: Nutritional Information for all the family, 2018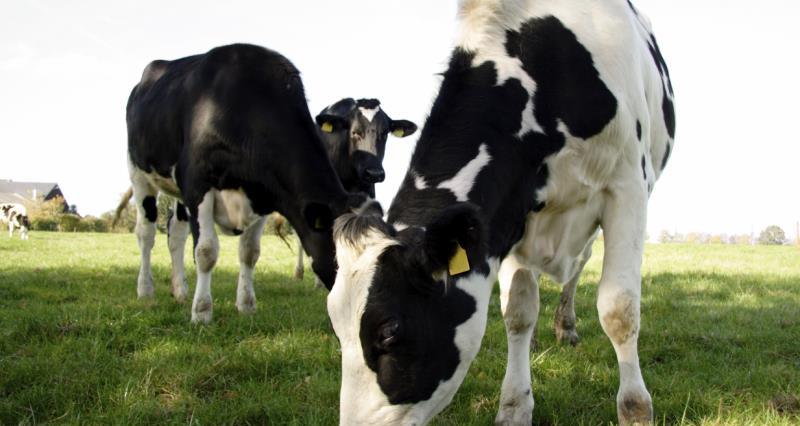 Environment and greenhouse gas emissions
Over 60% of UK land is only suitable for feeding animals, who turn the grass in these areas into a high-quality source of protein. Alongside producing the nation's food, farmers recognise their role in protecting and enhancing our environment, safeguarding our watercourses, reducing greenhouse gas and ammonia emissions. Livestock farmers also manage and store carbon in soils, hedges, perennial energy crops and woodlands
British dairy farmers have worked extremely hard for almost a decade to reduce their environmental footprint and, as a result, greenhouse gas emissions from UK dairy farms have declined sharply over the last 20 years. Between 1990 and 2015 there was a 24% decline in GHG emissions associated with the production of milk.
Lowering greenhouse gas emissions is a global industry and agriculture has its part to play. The NFU is working with the World Farming Organisation's global network of farmers to help and support each other in becoming more energy efficient. In this case helping farmers in developing countries to reduce emissions intensity and so also reduce absolute emissions, whilst also continuing to do both in the UK.
Sources of GHG emissions in the UK:
| | |
| --- | --- |
| Source | % of UK emissions |
| Transport Sector | 27 |
| Energy Sector | 26 |
| Business and Industrial Processing | 17 |
| Residential Sector | 15 |
| Public, agriculture, waste and LULUCF | 10 |
Data Source: UK Energy in Brief, 2018
There are a number of actions which can be taken at an individual level to reduce your environmental impact, for instance avoiding one transatlantic flight a year, buying a more efficient car, switching to an electric car or utilising green energy all deliver a high emission saving, over and above switching to alternative foods. (Wynes and Nicholas, 2017).
Water
Water usage can be measured in a number of ways and although it may sound odd not all water is the same! Subtleties, like where the water is sourced from need to be taken into account.
Another consideration is how far along the chain of production you go to estimate water use and whether you include emissions from transportation. For instance, 82% of the world's almonds are produced in California, a place which has suffered sever drought in recent years, with 70% of almonds subsequently sold overseas. Water usage also varies whether you are measuring per litre, per kilogram of food produced or by nutritional benefit e.g. per gram of protein.
You can find out moreabout water use and livestock farming here.
Dairy farmers have made huge strides in improving water efficiency with around 80% of farmers implementing water efficiency methods.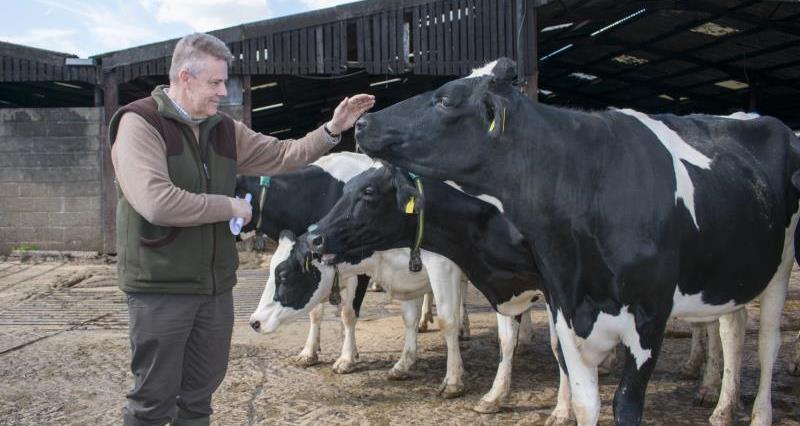 Dairy welfare and production
The British dairy industry prides itself on being a pioneer in dairy cattle welfare. It remains a top priority for the sector and our farmers take the lead to develop and enforce the highest animal welfare standards on our farms with over 95% of dairy farms Red Tractor assured.
The NFU is a founder member of RUMA, an industry group established to promote the highest standards of food safety, animal health and welfare in the British livestock industry.
Find out more about British dairy here or follow us on twitter @NFU_Dairy