West Midlands' farmers are being encouraged to take part in the Big Farmland Bird Count (BFBC), which is back for the sixth successive year.
This year, the NFU is sponsoring the count, and NFU President Minette Batters will be bird-spotting on the first day at her Wiltshire farm, she said: "This event highlights perfectly how farmers balance excellent conservation work on farms across the country alongside producing the nation's food. I would encourage as many farmers as possible to participate during the event in February as this is crucial in the survival and protection of many farmland bird species."
Last year, a record number 1,000 people took part in the count and recorded 121 species across 950,000 acres. However, compared to the 212,000 farm holdings, and around 3,000 full-time game keepers in the UK, only 0.4% of potential counters took part.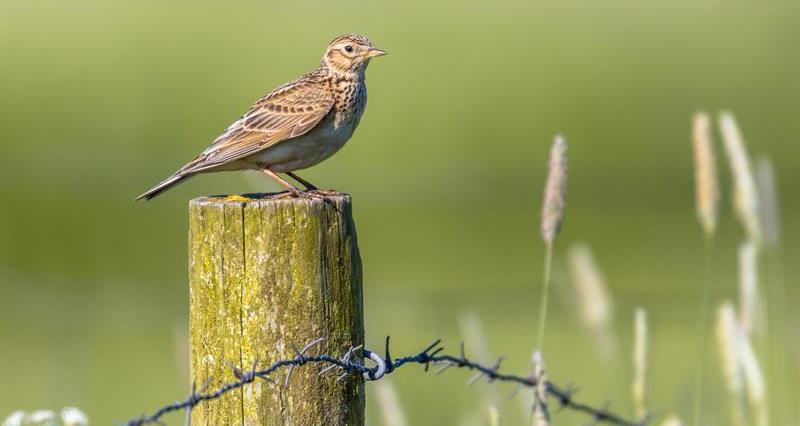 Peter Thompson, biodiversity adviser at BFBC organisers Game & Wildlife Conservation Trust (GWCT) is encouraging as many as possible to take part: "Many farmers do lots on their farms to encourage wildlife, but when I give talks to the public, they always seem most surprised that this is the case. The big farmland bird count gives individual farmers the chance to spend just half an hour counting birds on their farm, so that the GWCT can shout from the roof-tops about your results!"
Birds are considered to provide a good indication of the broad health of the environment because they occupy a wide range of habitats. Unfortunately, the recognised dataset for farmland birds only counts 19 species found on farms, which has shown a long-term decline since 1970. However, Sarah Faulkner, NFU West Midlands Environment and Rural Affairs Adviser, added that the 2018 bird count recorded 121 different bird species recorded on farms: "There were 25 species from the Red List for Birds of Conservation Concern recorded, which demonstrates the significant role farmers play in providing food for farmland birds. As part of agri-environment schemes between 2007 and 2014, 23,000 hectares of plants providing food sources for birds like seeds were planted."
Images: iStock, Creative Nature, Mike Lane, aaprophoto
How to take part:
Download your count sheet at the newly-launched BFBC website www.bfbc.org.uk
On a day between February 8 and 17, spend about 30 minutes recording the species and number of birds seen on one particular area of the farm.
Once you've completed your count, simply submit your results at www.bfbc.org.uk