The Attitudes to Dairy survey, commissioned by the BBC and Farmers Guardian's parent company AgriBriefing, found 70 per cent of people had not changed their views on dairy in the past two years. The survey results also revealed that eight per cent of people have a more positive outlook and a further five per cent have increased their consumption of products, particularly milk, cream and cheese.
Just 10 per cent of the 2,012 respondents said they had reduced their intake of dairy products in the past two years and two per cent said they had become vegan.
Key findings from the survey:
The taste of non-dairy alternatives does not seem to be pushing people to make the switch from dairy. Only one in 10 said they preferred the taste of non-dairy alternatives.
Of those aged 18-24, 51 said they felt more negative about eating/drinking dairy products than they did two years ago and had reduced their intake (23%), compared with 41 in the 25-34 range (12%), 26 in the 35-44 category (8 per cent), 36 people aged 45-54 (10%), 15 in the 55-64 category (5%) and 36 of those aged 65 and older (8%).
One in six British women were more negative towards eating/drinking dairy products (16%), compared with only 7% of men.
Just 2 per cent (26 people) said they had become a vegan and so did not eat any meat, fish, dairy or eggs.
*The Dairy Products Survey was commissioned in January 2019 by AgriBriefing, in conjunction with the BBC and carried out by ComRes.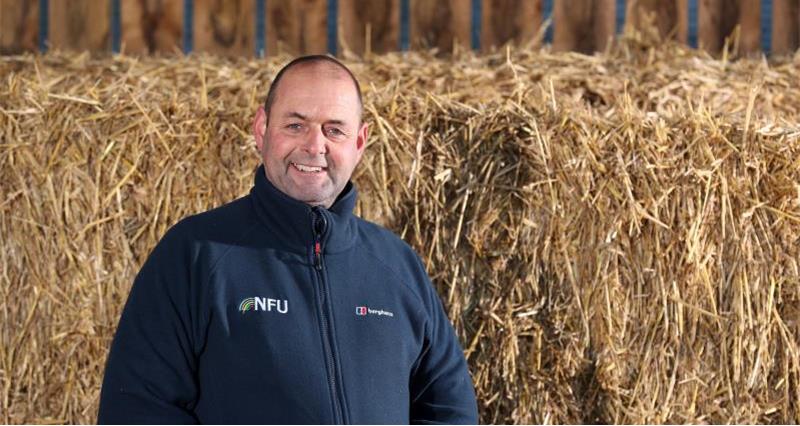 NFU dairy board chairman Michael Oakes said: "The survey results make for interesting reading. But they do point to what we already know.
"Individuals have a choice over the food they buy and consume and dairy is still hugely popular with the public as part of a healthy, balanced and nutritious diet. 98% of people regularly consume dairy products such as milk, cheese and yogurt while dairy products featuring in three out of four meal occasions.
"There has been little change in the amount of milk being sold although we know that more older people are drinking more milk while there's been an increase in the number of people enjoying milk on their cereal. All age groups are eating more cheese.
"A campaign created by the dairy industry to target young adults and remind them about their love of dairy products has also proved successful.
"The Department of Dairy Related Scrumptious Affairs' – led by AHDB and Dairy UK - resulted in a 11% drop in those considering a switch to dairy alternatives.
"It notched up 19 million interactions on social media and reached 14 million people through advertising.
"I am pleased to see that the positive findings have led the organisations to commit a further £1.2 million to the campaign for another year."