Delivering for Britain: Food and Farming in the Fens offers an engaging and comprehensive look into the huge contribution of this rich agricultural and natural landscape to food in the UK.
With compelling case studies from farmers - including families who have been working the same soil for generations - to eye-opening statistics and analysis, the document maps out how the dedicated people who farm the Fens grow high quality produce in abundance and are at the forefront of mitigating the impact of climate change.
There are also strong calls for action to ensure the Fens is protected for the future.
NFU Vice President Stuart Roberts launched the report at a high profile event at Park Farm in Thorney, Cambridgeshire on 17 May.
Mr Roberts said: "This document is hugely important. It highlights how the Fens delivers for Britain, both for food and the environment.
"It will also act as a one-stop shop for key decision makers to inform policy in the years ahead and secure a successful and sustainable future for this unique landscape."
The Fens in numbers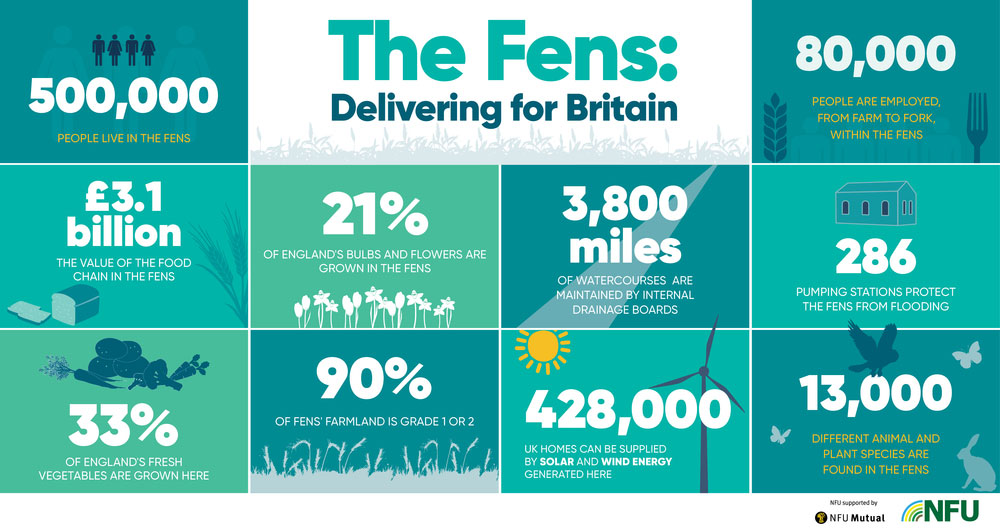 The report points out that well-maintained flood defences are essential to protect the people, businesses and the 1,500 square miles of the Fens, much of which is below sea level.
Internal Drainage Boards are responsible for land drainage and flood defences and they maintain a staggering 3,800 miles of watercourses and 286 pumping stations, with a combined capacity to pump the equivalent of 16,700 Olympic-sized swimming pools in 24 hours.
Many of the farmers featured in the report will be attending today's launch, along with representatives from local and national government, wildlife and environmental organisations and voluntary groups.
Prominent Fens' farmer Michael Sly will host the event and take guests on a tractor and trailer tour to demonstrate how the farm combines productive agriculture with protecting and enhancing the environment.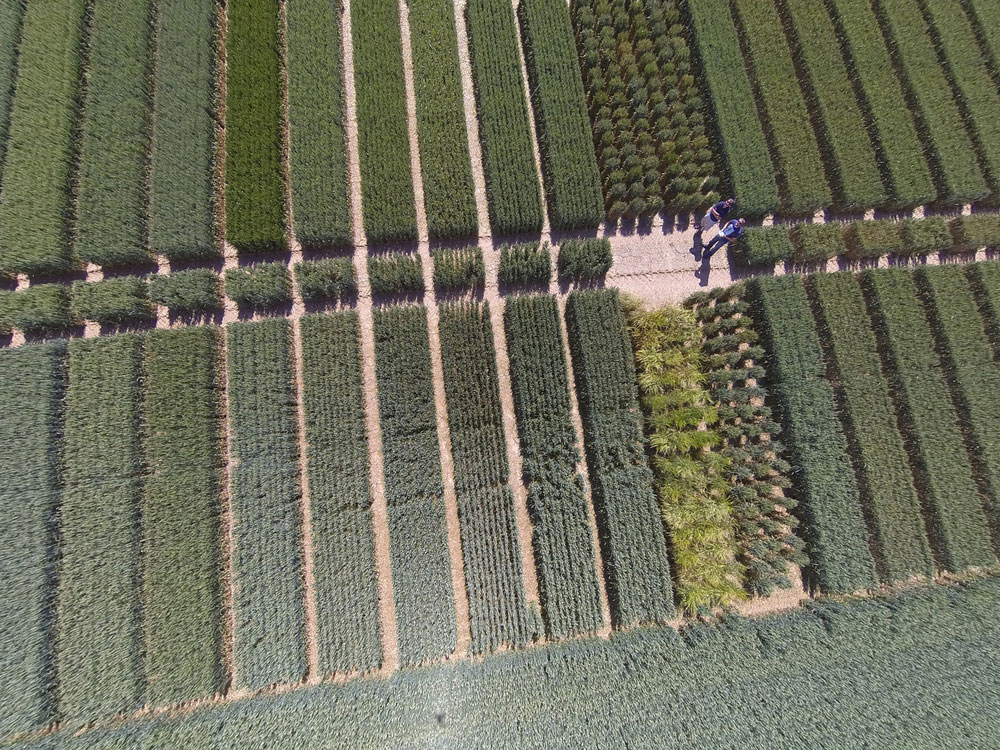 TV presenter and farmer Jimmy Doherty, who co-hosts the prime time C4 hit show 'Jamie and Jimmy's Friday Night Feast' with best friend and celebrity chef Jamie Oliver, has written the foreword for the report.
Jimmy said: "The Fens is the engine room of British agriculture and horticulture, and a unique farming hub.
"Blessed with superb, nutrient-rich soil, which helps us grow and sustain an abundance of high quality produce that is the envy of the world, the Fens provides everyone from top restaurants and supermarkets to home cooks with the best possible raw ingredients for their dishes."