December 2019
Government commits to maintaining farm funding for 2020
---
October 2019
Government announcement on tariffs
NFU President Minette Batters warned that eggs from battery hens will return to British supermarket shelves if the government fails to strike a new trading deal with the EU and crashes out of the bloc in The Guardian, Country Life, the Express Online, the ipaper, The Times, the Daily Telegraph, the Daily Mirror, Financial Times and BBC News.
Minette was also interviewed as part of a package on a no-deal Brexit for the BBC 6 and 10 o clock news.
Nick von Westenholz was interviewed on Sky News Ian King Live and the talkRADIO breakfast show, and emphasised concerns the turbulent nature of international trade given the uncertainty for farmers around Brexit.
---
June 2019
National Food Strategy announced
NFU President Minette Batters was interviewed by the Radio 4 PM programme to discuss Henry Dimbleby's planned review of the UK's entire food system "from field to fork".
Minette responded robustly to this, highlighting that animal welfare standards in the UK are world leading and farmers have recently welcomed the public onto their farms during Open Farm Sunday to showcase this.
Since the broadcast the presenter acknowledge his false claims, and the NFU has written to the BBC calling for an apology. Click HERE to read the letter.
President Trump visits the UK
NFU President Minette Batters was featured on Sky News and BBC Radio 4 discussing food standards and how trade deals that allowed imports from the US would undercut British farmers and the high welfare standards in this country.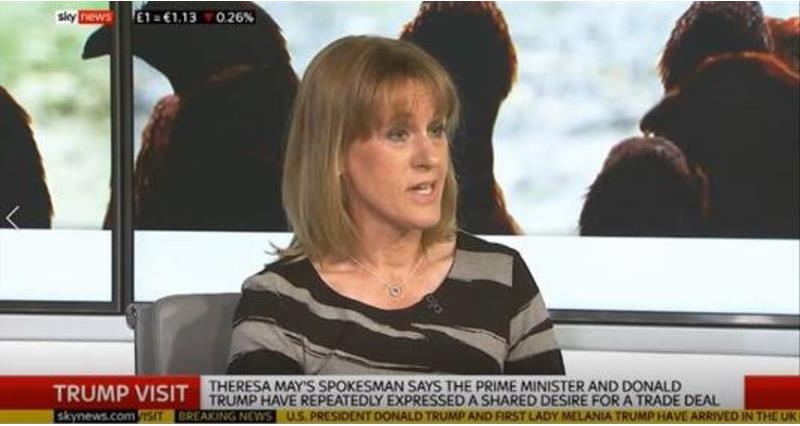 ---
May 2019
Britain Talks series
The Daily Mirror and The Daily Express' 'Britain Talks' series featured NFU Cymru Milk Board Vice Chairman Abi Reader, where she highlighted that she is producing a product the public want to the highest standards that we know of today.
US publishes trade negotiation priorities
NFU President Minette Batters appeared on BBC Radio 4's Today programme, and said we should not accept trade deals which allow food imports into this country which have been produced in ways which be illegal here.
The MailOnline, ITV News, The Guardian, The Independent, iNews and the Metro also carried her reaction.
NFU Deputy President Guy Smith reacted on BBC News Channel, BBC Evening News, LBC and BBC 5 Live and reiterated that the high animal welfare standards of British produce should not be undermined.
NFU Dairy Board Chairman Michael Oakes appeared on TalkRadio discussing US farming methods.
NFU Vice President Stuart Roberts spoke on BBC 5 Live commenting on Britain's high food standards and future trade deals.
NFU member Will Dickinson spoke on ITV Evening News on Friday saying the Government has a duty to provide the public with food produced to high animal welfare standards, which British farmers adhere to. This was viewed by around 4.8 million people.