NFU President Minette Batters featured on BBC News Channel at 5.40pm where she said that livestock farmers produce high quality meat using incredibly sustainable farming systems, and expressed her frustration that areas of the report such as food waste had been ignored in media reports.
Mrs Batters was also interviewed for BBC News at 10 where she emphasised that British farmers are committed to their role in producing climate-friendly food and are working towards an ambition to be net zero by 2040.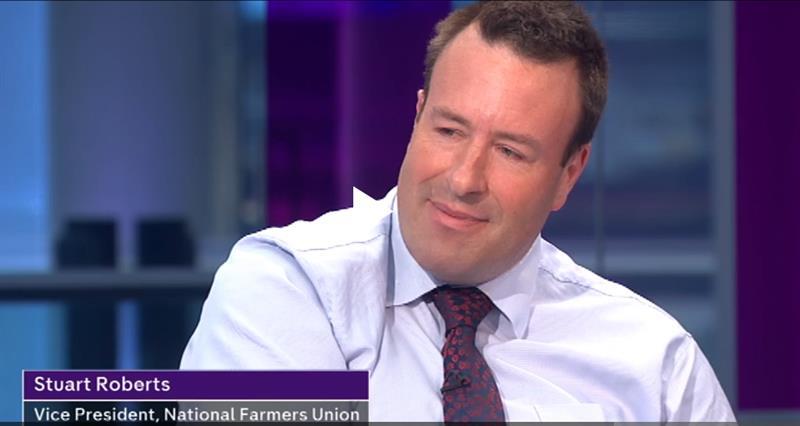 NFU Vice President Stuart Roberts took on George Monbiot on Channel 4 News where he explained that British farmers are leading the way in sustainable food production and that we need to look at global reports through a local lens. His interview from the BBC Radio 4 Today programme also featured on news bulletins across BBC radio stations including Radio 1 and 5 Live, and he spoke on several regional BBC stations.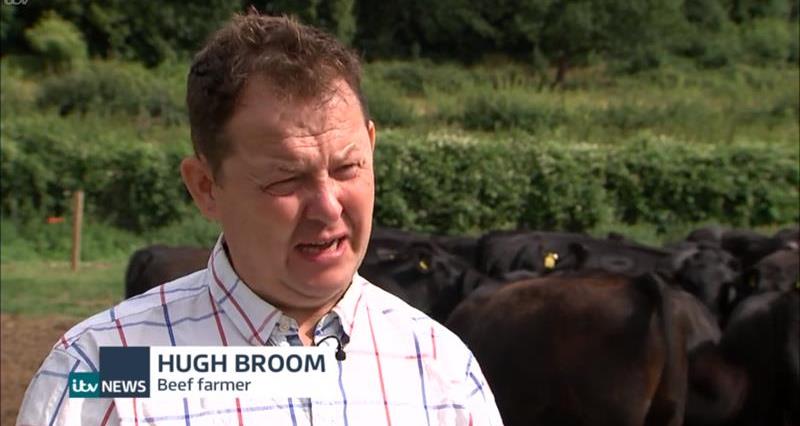 In light of the report, ITV News interviewed NFU livestock board member Hugh Broom where he emphasised the role high quality meat has to play in a healthy, balanced diet. NFU combinable crops board chairman Tom Bradshaw spoke to BBC World Service about the impact of climate change on food production, explaining that farmers are on the front line of extreme weather.
Farming Today also focuses on the IPCC report and featured NFU Cymru member Abi Reader where she said we need to take into account the greenhouse gas footprint of UK beef and dairy production rather than just the global picture. Listen again from 8 mins.
Several papers including The Times, Financial Times and The Telegraph, which features NFU livestock member Andrew Loftus, also covered the story. As part of it's double page spread on the report, the i includes an article headlined 'We must examine our climate from a local perspective, says farmer', after speaking to NFU Vice President Stuart Roberts on the issue.