Over the weekend the NFU's press team landed an exclusive with the Times website who ran a column from NFU President Minette Batters where she said that the government needs to commit to at least maintaining current self-sufficiency levels of 61%. The Sunday Times covered the story in its political news pages quoting Mrs Batters and NFU crops board chairman Tom Bradshaw. Read the column here.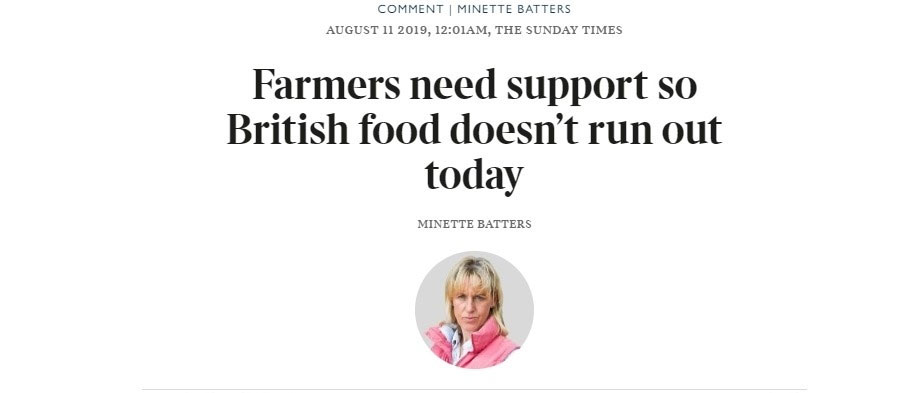 Mrs Batters was also interviewed by Sky News, who ran the story throughout the day. She called for policies to be put in place that enable British farmers to feed a growing population. The story was also featured in news bulletins on Farming Today, BBC Breakfast, BBC Radio 4, BBC Radio 5 Live and LBC.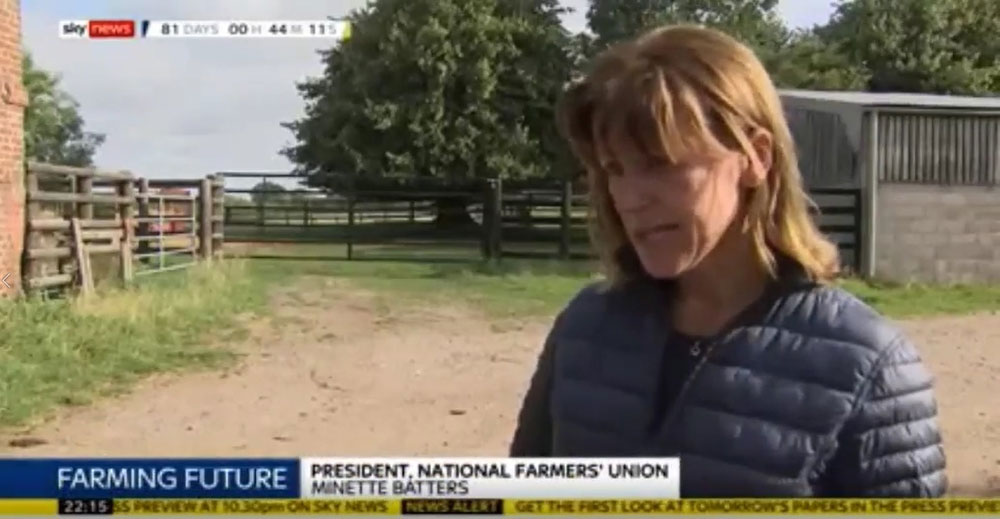 1
Farming Today covered the story and featured an interview with Mrs Batters where she highlighted that there are many opportunities to increase the amount of British food consumed here, including out-of-home eating and improving public procurement. Listen from 7 minutes to hear the interview.
On social media an NFU advert asked the public to sign up to the Back British Farming newsletter if safeguarding the future of British food and farming was important to them.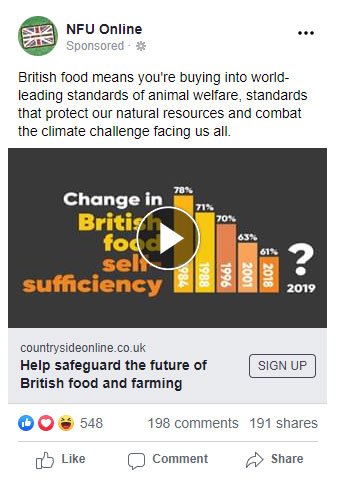 The advert included an animation showing the decline in British food self-sufficiency since 1984.
Through the advert the NFU recruited 355 new supporters to the Back British Farming campaign, taking the total number of supporters to nearly 29k.
See also: