The government announced in June that Henry Dimbleby, co-founder of restaurant chain Leon, had been appointed to lead the first major review of the UK food system in nearly 75 years.
The aim of the review is to ensure that the food industry is fit for the future, supports growth, enhances the environment and is resilient to the challenges posed by climate change. It will look at what is working well already and the role of new technology to revolutionise the UK's food supply – from innovations such as vertical farming and robotics, to carbon neutral manufacturing and crops that tackle climate change.
The call for evidence is open to consumers, farmers and food producers, scientists and academics alike, and encompasses how food will be produced, sold and consumed in future.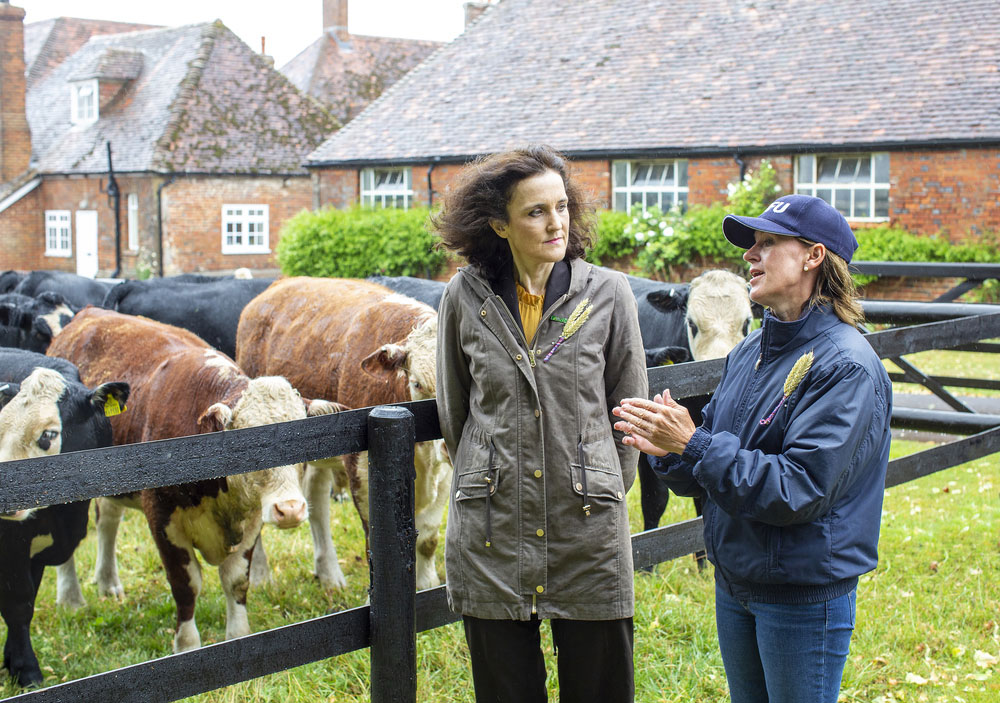 Pictured above: Defra Secretary of State Theresa Villiers on farm with NFU President Minette Batters
NFU President Minette Batters said:
"British food is amongst the best, safest and most affordable in the world and UK farming plays a crucial role in providing the raw ingredients that form the backbone of our country's food system. It's time we took pride and interest in our food industry, which is worth over £120 billion to the national economy and employs four million people. The NFU is pleased to work with Henry Dimbleby to continue the development of a food system that delivers high quality, safe and affordable food for all."
Defra Secretary of State Theresa Villiers said:
"As well as keeping us alive and healthy, food plays a central role in our culture and our national life. The threats from climate change, loss of biodiversity and the need to deliver safe and affordable food gives rise to new challenges we must address.
"As we leave the EU and seek to capitalise on the opportunities this can provide for the UK's farmers and food producers, we have the chance to reshape our food system from farm to fork to ensure it is ready to deal with these 21st century pressures.
"So I am delighted to launch this call for evidence to build on the excellent work Henry Dimbleby has already done on this important review. We should not underplay the importance of the food we eat for our environment, our health and our society, and I encourage people to share their views on the way ahead."
More from the NFU: