Around 30 police officers from Warwickshire and West Mercia Police gathered on a farm in North Warwickshire to learn about livestock, agricultural vehicles, wildlife and heritage crime as part of an ongoing initiative in Warwickshire Police to tackle rural crime. The officers came from various departments, including local policing teams, control centre, patrol, analysts, intelligence and CID, ensuring all areas have an input and contact to refer to when rural incidents come in.
:: NFU members - get discounts on a great range of security brands here.
Representatives from Trading Standards, Datatag and the National Vehicle Crime Intelligence Service (NaVCIS), with other professionals, brought officers up to speed on the problems faced by farmers and how best officers can help and support them.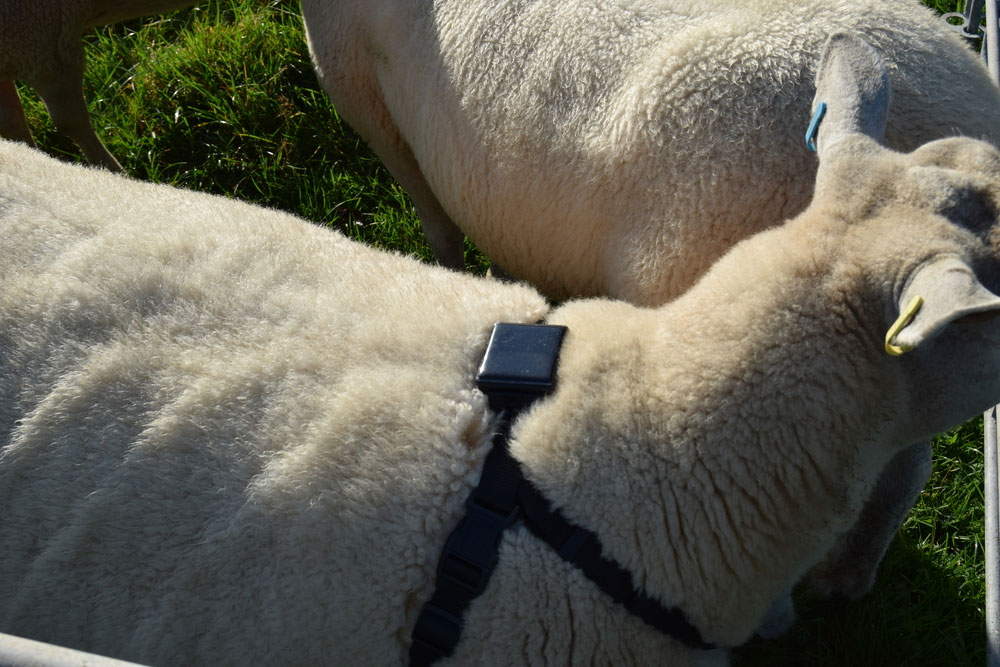 Mark Lavin from Warwickshire Trading Standards showed officers the different types of paperwork needed for transporting livestock, including horses and how to match the documentation to ear tags and microchips.
Warwickshire Police are the first force in the county to have a rural crime app developed by one of their Rural Crime Officers, Carol Cotterill, who also organised the training day. The app includes each type of animal and the transport documentation required so any officer has on his force mobile phone all the information to hand to stop and check a vehicle carrying any type of animal and the agencies to link with if there are any concerns.
Mr Lavin told the delegates: "The aim of the day is to give you the confidence, when you are out and about, to ask the person you have stopped the right questions to see if they are allowed to move animals, especially because it can be daunting if someone gives you a spiel."
Contact the dedicated Rural Crime Hotline to give information anonymously about rural crime.
Submit information online at www.ruralcrimehotline.co.uk or call the dedicated Rural Crime hotline 0800 783 0137.
DC Chris Piggott from NaVCIS, a Home Office funded national police unit sponsored by NFU Mutual, said that £1 million worth of plant was stolen in the UK every day. Criminal gangs have become more sophisticated and smarter when it comes to beating anti-theft measures. Police were shown tractors, telehandler, trailers, quads and farming implements and told what to look out for when stopping suspected stolen vehicles. They were advised on how to identify plant that has had plates removed and heard about the various tricks thieves use when they are stealing machinery, including re-spraying machines on site and re-stamping ID panels.
Officers were told about Datatag chips and how to check for them as well as spotting for the tell-tale signs of a vehicle that has been tampered with.
The day included a presentation from George Bostock from the NFU emphasising the impact thefts and other crimes have on farmers and the additional financial and emotional costs that an incident can cause.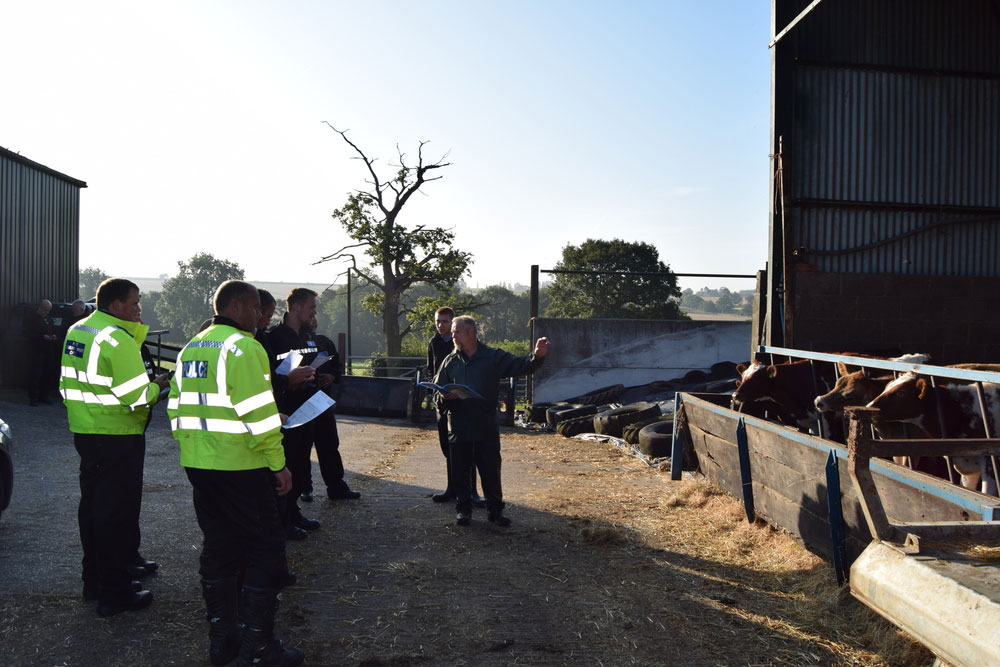 Carol Cotterill, Rural Crime Officer and organiser said: "Training officers on a farm with hands on experience with livestock and agricultural vehicles is really important and allows the officers to relate to when they are on patrol or dealing with a rural incident. Using the app during the day to check livestock and vehicles, plus wildlife crimes and other information throughout the course shows the officers how they can use it to support them in their day-to-day roles."
The training days and technology used is an ongoing investment Warwickshire Police is making in tackling rural crime. They are also launching a dedicated rural crime team consisting of officers who will be working with and supporting farmers across the county.
Another piece of technology the force is trialling to help address recent sheep crimes, is a tracking device that, as well as monitoring where the sheep are by geo-fencing their location, also tracks their speed.
The concept being developed with a company in Hampshire is that if the sheep take flight at full speed the tracker alerts the farmer, who if he has concerns for his flock can then contact the police. It is hoped that this would help in instances of sheep worrying, theft and the terrible incidents of butchery in fields.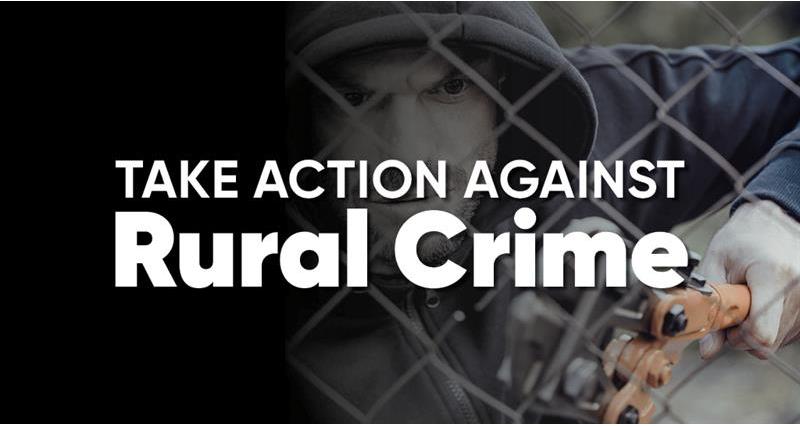 Take a look at the links below to get advice and find out more: