The manifesto's aim is to ensure the value of British food and farming is heard loud and clear ahead of the December 2019 General Election.
The outcome of this General Election will determine the future direction of this country – in terms of how we trade with the world, to what level we invest in our public services and key industries, and whether we remain an attractive location for a skilled and competent global workforce. All of these issues are systemic for British farming. That is why this election is critical for our industry, for our members and for the future of farming in this country.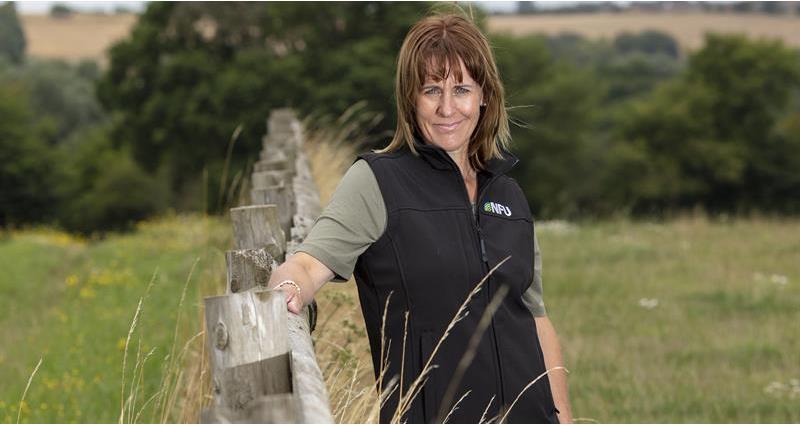 Speaking ahead of the General Election, NFU President Minette Batters said: "The outcome of this General Election will determine the future direction of this country and our farming system, including how we trade with the world, how we invest in our food system and how we attract a workforce.
"British farmers are already world leaders in our standards of animal welfare, environmental protection and food safety, providing the nation with a trusted supply of safe, traceable and affordable food while caring for our iconic countryside.
"However, with the right political environment we believe that we can deliver even more. From our ambitious vision for net zero agriculture by 2040 to increasing our self-sufficiency by producing more high-quality, British food at home, British farmers are up for the challenge.
"However, there are still very real threats that we face as an industry. If we crash out of the EU without a deal or introduce a trade policy that allows imports of food produced to standards that would be illegal to produce here, delivering on our ambitions suddenly becomes very challenging. That is why we are urging all political parties to commit to protecting our standards of production in future trade policy as one of our headline asks in this manifesto.
"Ahead of the General Election, I will be speaking to candidates from all parties and reiterating to them the strategic importance of British food and farming to the nation, contributing £122 billion to the economy and delivering almost 4 million jobs. It is absolutely crucial that the issues we raise in this manifesto are addressed by the future government, to ensure our sector has a sustainable and ambitious future."
Why should MPs care?
Because farming matters to Britain. As well as growing and producing the high quality, healthy food that we all eat and enjoy, British farmers and growers are custodians of our iconic countryside, leaders in promoting animal welfare standards, and champions of renewable energy.
We underpin the food and drink industry, the largest UK manufacturing sector making a fundamental contribution of £122 billion to our economy, providing more than 4 million jobs and supporting rural and urban communities up and down the country.
With the right political environment, we can deliver more in the future:
For the environment – we have set out an ambitious vision for 'net zero' agriculture by 2040
For the consumer – with the right policy environment we can produce more at home and abroad of what we eat for every budget
For the economy – we set out plans to export more, increase our productivity and create more jobs
However, it would be remiss not to highlight the very real threat which we currently face as an industry. While we want to work with the future government to deliver all of the above, if we crash out of the European Union without a deal, we will not be able to do so.
Three tests for any future government:
In order to support farming over the coming Parliament, we need at the very minimum to see action in these areas:
A commitment to protect British standards of production in trade policy
A long-term investment programme to support British farming
Guaranteed access to a skilled and competent workforce
Key policy challenges:
The NFU 2019 Manifesto sets out five key policy challenges that the next government must address:
Find out about the key priorities for your sector:
Visit our General Election hub