The event, held at the NFU's London office, follows recent moves by high-profile universities to take beef and lamb off campus menus in a bid to reduce their carbon footprint.
The NFU has highlighted the way that these bans don't take into consideration where and how the meat is produced, and are therefore too simplistic an approach. Read more about this here.
Speaking ahead of the event, NFU President Minette Batters (pictured above) said:
"British beef and lamb is among the most efficient and sustainable in the world due to our extensive, grass-based systems, meaning our greenhouse gas footprint is 2.5 times smaller than the global average.
"British farmers aspire to be producing the most climate-friendly beef and lamb in the world and the NFU has already unveiled its plans for how the whole of British farming can become net zero by 2040.
"It is good that schools and universities are looking at how they can play their part in the climate change challenge, but it is not a case of simply removing meat from the menu. Instead, they should be considering their sourcing; where their produce has come from and the sustainability of production."
Pictured above: Dr Michelle Cain, University of Oxford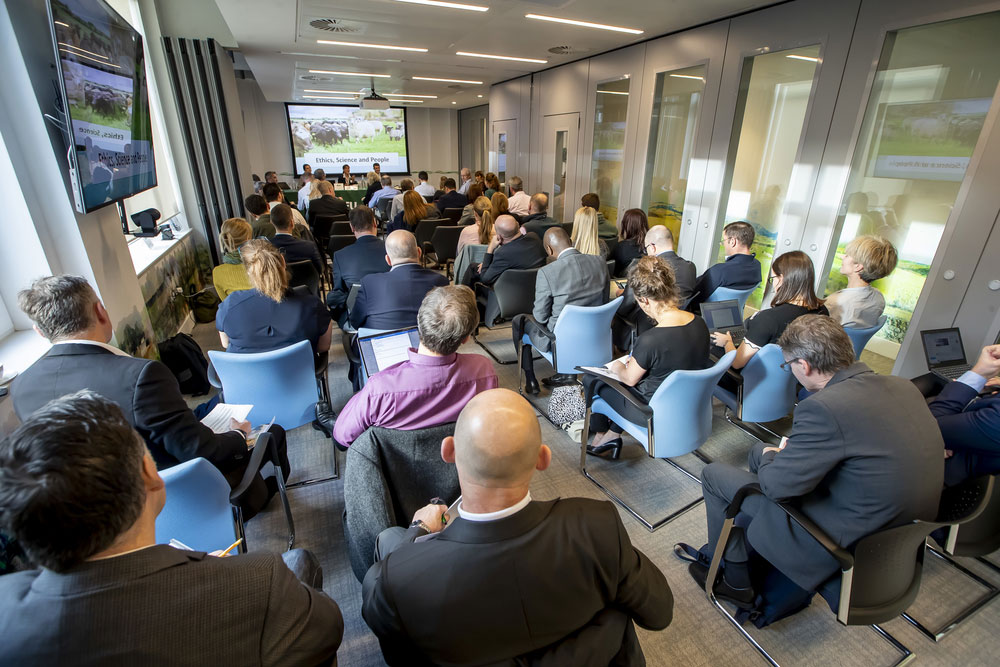 The event featured two panel discussions. The first, chaired by Mrs Batters, examined how farmers produce climate-friendly meat, and included presentations by Dr Michelle Cain from the University of Oxford and Shropshire beef farmer James Evans.
The second panel was chaired by the NFU's head of food and farming, Philip Hambling, and featured presentations from Dan Crossley of the Food Ethics Council, Professor Judy Buttriss of the British Nutrition Foundation, Professor Michael Lee of Rothamsted Institute and Alan Hayes of the Institute of Grocery Distribution.
After the panel discussions, Mrs Batters said:
"Climate change is the challenge of our time. We have set out to be the most sustainable producers in the world. There is a real opportunity here because the world is crying out for sustainable production.
"I hope this will be the start of bigger, bolder and more conversations. I think we've kept sustainable production in a box and if we're going to live sustainably, we have to connect the dots.
"It's going to be challenging, but it's in each and every one of our interests. The points that our speakers made about an integrated system, science, innovation and technology mean we're going to change things up. And I think if we all try and source British, we can make a difference on a world stage."
Pictured L-R: NFU head of food and farming Philip Hambling; Dan Crossley, Food Ethics Council; Professor Judy Buttriss, British Nutrition Foundation; Professor Michael Lee, Rothamsted Institute; Alan Hayes, Institute of Grocery Distribution
A student's view
NFU student and young farmer ambassador Georgina Barratt was in attendance on the day. Following an undergraduate degree in agriculture, she is now a PhD student at the University of Nottingham. She recently contacted the university's vice-chancellor, Professor Shearer West, and urged her to accept the NFU's invitation.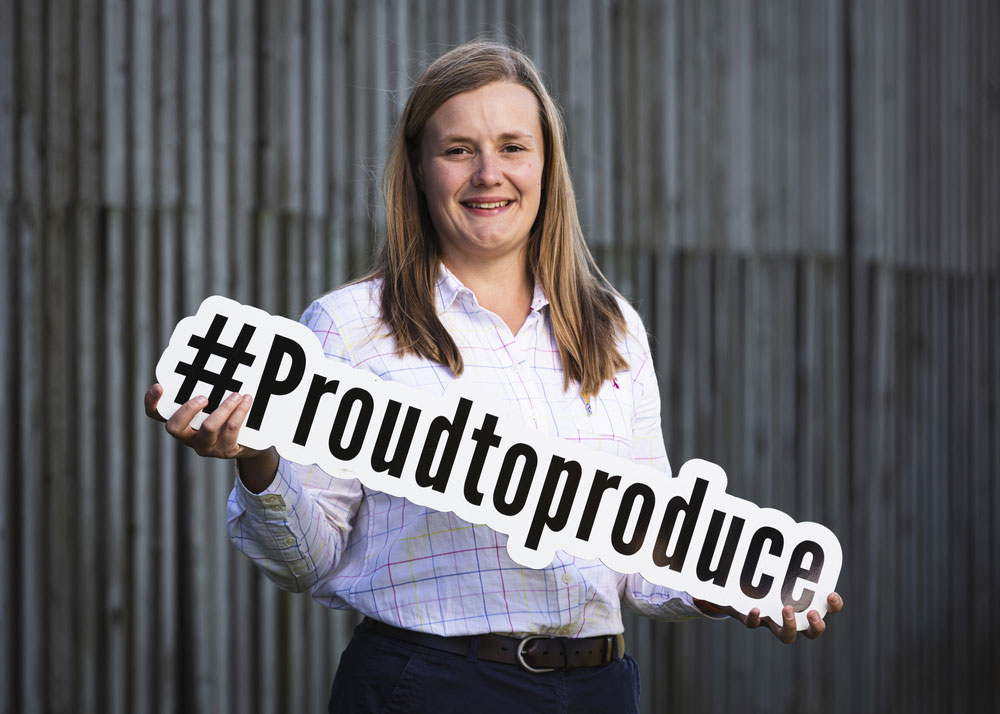 Ms Barratt said:
"I strongly believe that university representatives at the highest levels should understand the global picture when it comes to achieving net zero and the standards of UK livestock production. I want to feel that this institution, at which I have spent eight years, listens to and values scientific evidence when it comes to affordable, nutritious and climate-friendly catering on its campuses."
British livestock farmers have a fantastic story to tell about the work they do by protecting the environment, leading the way on welfare standards and providing nutritious food for the nation. We've produced a new set of infographics to help you share your story - download them here.