The NFU has identified a number of ways in which future government policies can enable farmers to continue to work more efficiently and improve soil health.
Here we look at what farmers around the country are already doing to protect and improve healthy soils, as well as what these key policy asks could help the industry to achieve in future.
Click on the links below for more information on each of the NFU's key asks of government:
Click on the links below to read how British farmers are already working to maintain healthy soils: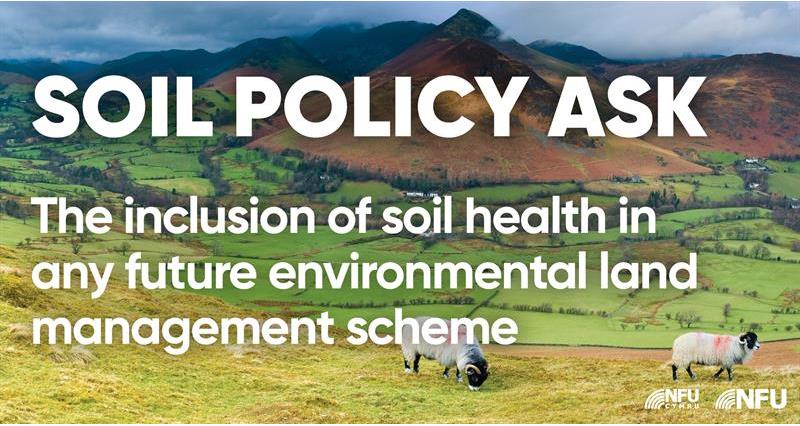 Planning is underway on the transition from current CAP schemes to new forms of agricultural support. This provides an opportunity for the inclusion of a range of soil health management options as part of any future environmental land management scheme. The range of options could include cover cropping, nutrient management planning, reduced tillage if appropriate to the farming system, and incentives such as soil testing.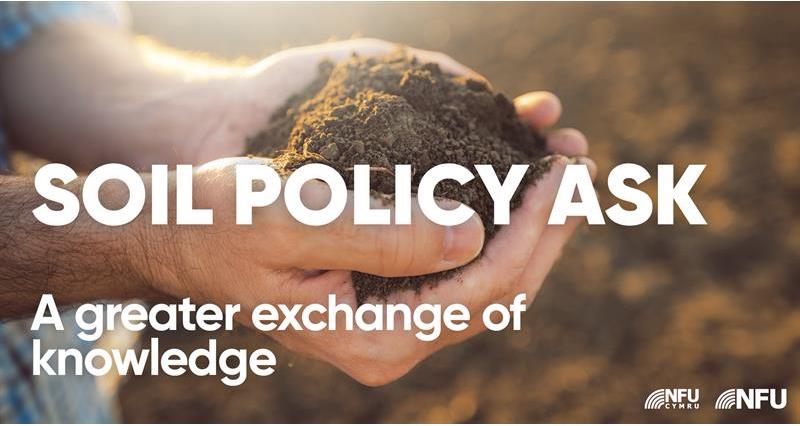 Initiatives like Championing the Farmed Environment and Catchment Sensitive Farming should continue to play a key role in helping protect and improve soil health.
Visit the CFE website for a range of soil management guidance, including how to prevent soil compaction, ensure suitable drainage, understand your soil pH and nutrient requirements, and how to support organic matter.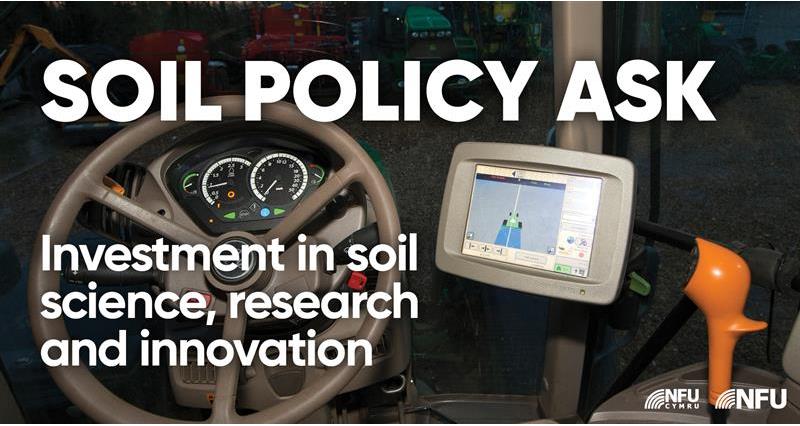 We need to continue to understand the role of soil management in addressing future challenges such as improving our resilience to climate change and working towards farming's aspiration to achieve net zero by 2040. We also need greater understanding of how changing management practices, such as reduced tillage, has an impact on physical, chemical and biological soil health.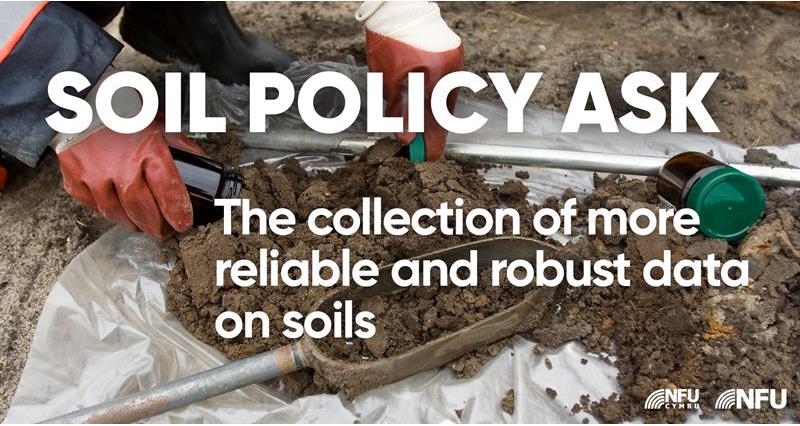 The collection of more reliable and robust data on soils is key. Farmers need to be able to make informed management decisions based on up-to-date data. More needs to be made of new technologies, such as drones, satellite imagery and DNA sequencing.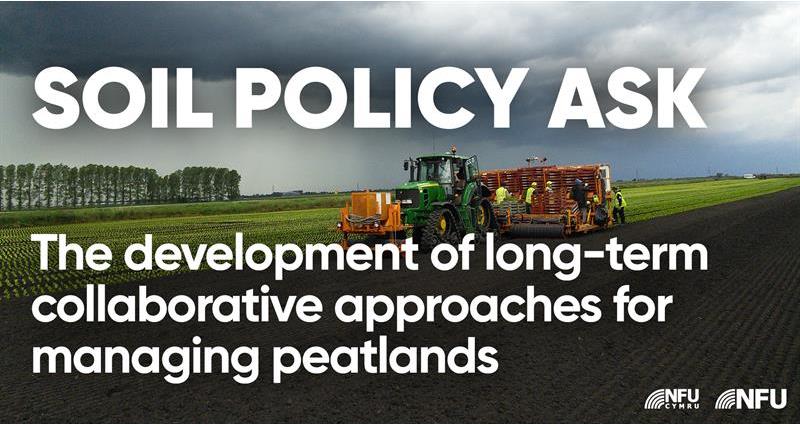 The development of long-term collaborative approaches for managing peatlands have to be sustainable, and prioritise farmers and food manufacturing. Decisions must be made at local level.
Case study: Managing soils in the Fens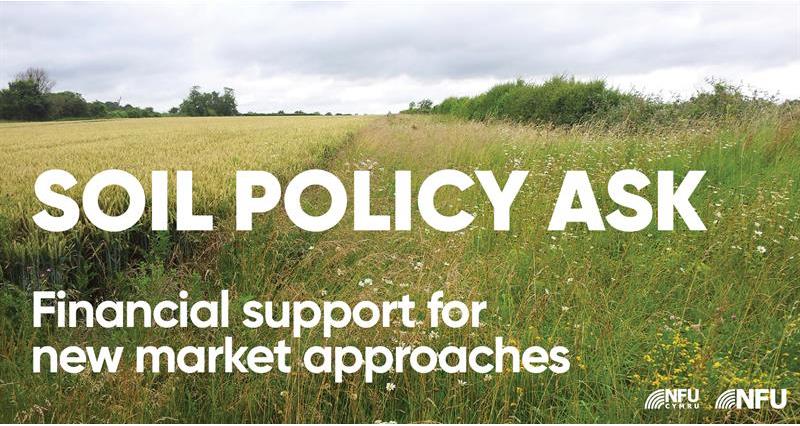 Financial support for new market approaches could be used to fund management practices to improve soil health and increase carbon storage, whether in the form of enhanced soil organic matter or other novel soil amendments.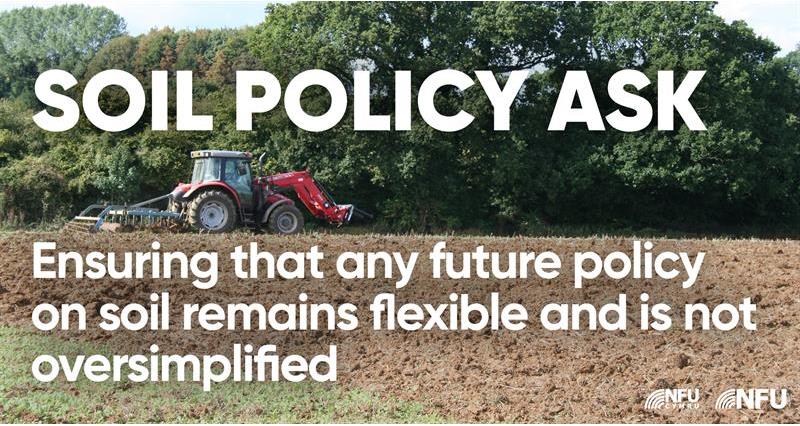 It is crucial that any future policy on soil management remains flexible and is not oversimplified. A 'one size fits all' approach could be detrimental to soil health in some sectors and some areas of the country.

Farming case studies

Case study: Crop rotation, nutrient management and soil resilience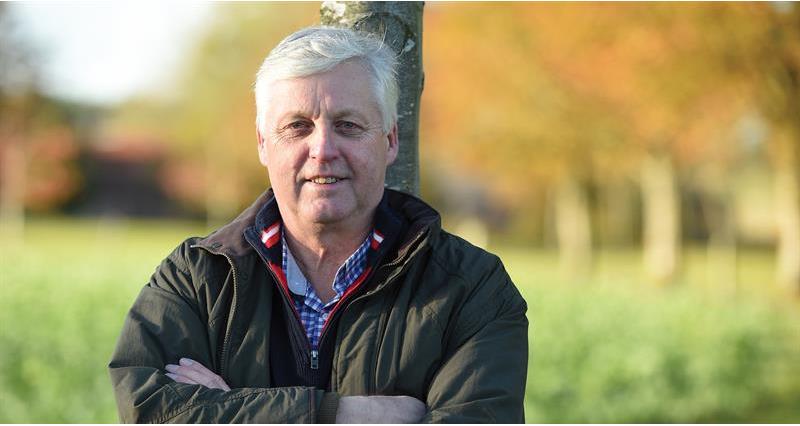 Poul Hoveson, an arable farm manager in Norfolk talks about the soil management techniques he uses to put natural nutrients back into his soils.
"Healthy soils are the bedrock of my farm business. Healthy soils produce a healthy crop and healthy food. You have to invest in your soil if you are going to have a sustainable business and this means putting back what the crop takes out in terms of nutrients and organic matter, and only operating when conditions are right to avoid compaction and soil erosion.
"It's important that you don't allow your soil to get into a poor condition. We operate an integrated system that prioritises cultivation straight after harvest to minimise the use of pesticides and to ensure crop residues are returned to the soil to help build organic matter."
Video: Poul talks about the research he's done and the machinery and techniques he uses:
Case study: Reducing the risk of flooding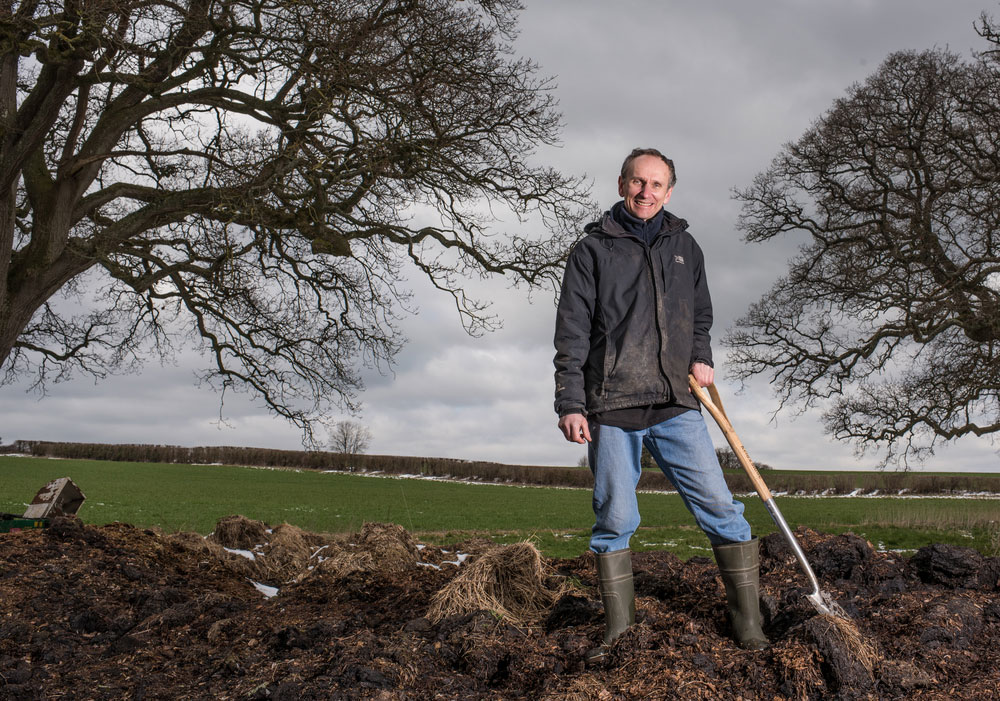 Appropriate soil management can help to reduce the risk, severity and impact of flooding.
NFU Environment Forum member Mark Pope, who farms 700 acres of arable land in the Blackdown Area of Outstanding Natural Beauty in Somerset, has been taking part in a small 'slowing the flow' project using a variety of soil management techniques in order to slow the rate of run-off, and reduce soil erosion and nutrient losses.
"We are trying a small project with slow the flow, using coir rolls to slow water on some of our fields. We are also doing work with a trailing strip tillage planting on the farm and we have noticed a lot less erosion of soils. We have also been using a flat lift to lift up soil pans and so help drainage through the soil and this has reduced the run off of rain water. All the fields on the farm are also planted with grass margins again to help stop soil getting into watercourses. On steeper fields we have planted crops across the slopes to slow the rain water run-off".
Video: See how potato farmer Walter Simon looks after his soils to maintain the complex ecosystem and put back nutrients to ensure he can grow the best possible crop:
Case study: Sustainable soil and clever cropping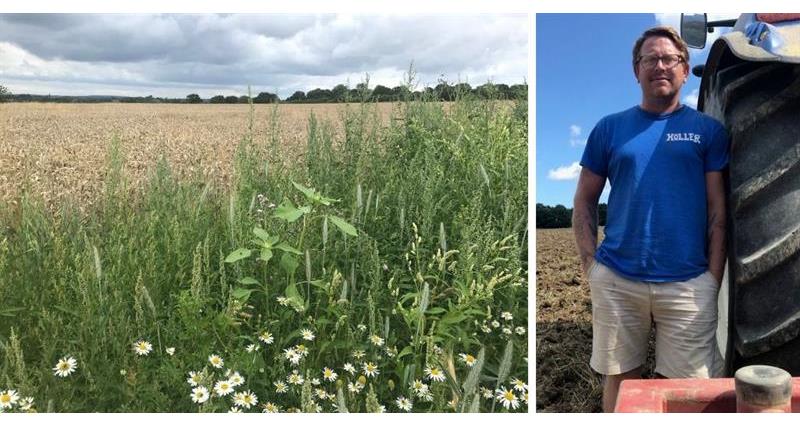 Anthony Becvar runs a 200 acre mixed farm in East Sussex. Widening the crop rotation and focusing on the best cultivation systems for the soil has helped the farm become more sustainable.
"Soil health is a major concern, particularly as we farm mostly on Weald clay, but with some greensand too. We bought a Vaderstad Rapid with disc coulters, so the hope will be to leave drilling as late as possible with as little soil disturbance as possible, having sprayed it off once. The spring cropping ground will be sown with a low rate of winter cover to allow blackgrass to germinate and be sprayed off in the spring.

"Working on clay soils during the spring has, in the past, been a struggle, but by choosing beans and having the right drill, we at least have a chance to get a crop in without having to work the soil too much.

"We work to improve our soil health by liming and chopping straw on an annual rotation to improve the organic matter content and the nitrogen to carbon ratio. We have been min till for about 15 years. All of these measures which focus on soil health have noticeably improved our crop health and yield, and we no longer consider ourselves to be farming on marginal land.

"Our mantra on the farm is to keep it simple. My farm is small enough that I can micromanage it: each field is farmed individually, focusing on detail and ensuring we don't cut corners or do anything unnecessarily.

"In the future, I would like to see agri-environment schemes which demonstrate more clearly the relationship between farmers, the government and the public. Farmers have to follow government policy and assurance standards, and I feel the public don't understand this clearly enough. We therefore need greater communication and more discussion around food production. We also need to do a greater job of demonstrating how farming has changed for the better with regard to the environment and everyone's responsibility in maintaining and protecting it."
Case studies: Managing soils in the Fens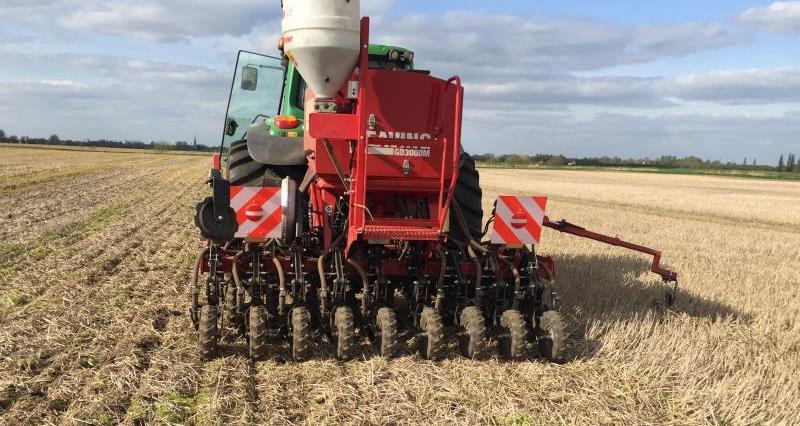 No-till farming prepares the land for crops without mechanically disturbing the soil. One Fenland farmer using this system is Philip Bradshaw, a Cambridgeshire County Council farms tenant at Whittlesey.
After investigating the concept for several years, Philip bought a new direct drill in 2016 with the help of a Rural Development Programme LEADER grant. The machinery arrived in time for autumn drilling, heralding a new system of almost no cultivation on his arable farm.
There were some initial challenges, including slug control, but the benefits have included productivity savings in time, fuel and machinery wear. Environmental benefits include reduced greenhouse gas emissions and the farm's worm population is increasing.
Philip has identified five different worm species that are helping to improve the soil. He accepts that no-till cultivation is not suitable for every farm business, or every crop, but he is continuing with the system. He hopes to see increasing crop yields in the future, alongside cost savings and soil improvements.
---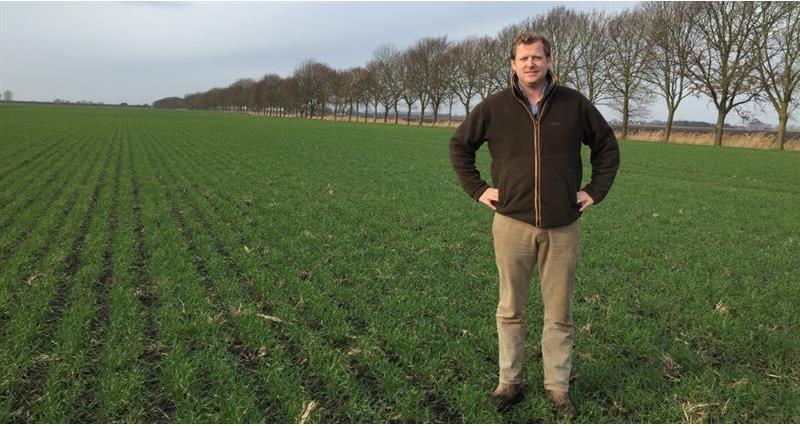 Charles Shropshire is a third generation farmer with G's, a family growing business established in 1952. Its head office is at Barway, near Soham and the Fens is integral to its farming operations.
The business grows a wide range of crops including lettuce, spring and bulb onions, leafy salads, celery, radish, beetroot, organic salads and vegetables and potatoes. It also operates a 3MW anaerobic digestion plant, fed by crops including locally-grown maize.
The business takes a whole-farm approach, looking at how to farm more productively while also managing soils and the environment. The business employs a full-time sustainability manager and works closely with conservation groups such as the RSPB and research organisations including NIAB. Employees also attend national and international workshops to learn more and share best practice.
It is using drones and other new technology to help it understand the varying soil structures around the Fens, which can include peat, silt, sand and clay. Soil tests for macro and micro nutrients are undertaken and an in-depth soil management plan is being produced for each field.
Techniques employed include cover crops, managing water levels and applying the liquid digestate from the AD plant back onto the land. The less productive areas of farmland are put into environmental measures. Trickle irrigation has been introduced for celery, potatoes and lettuce production and this has produced up to 50% savings in water usage.
"We are here to farm. Our primary job is to produce crops and progressive farm management will be at the forefront of what we do. Our main aim is to become far less dependent on agrochemicals and fertiliser."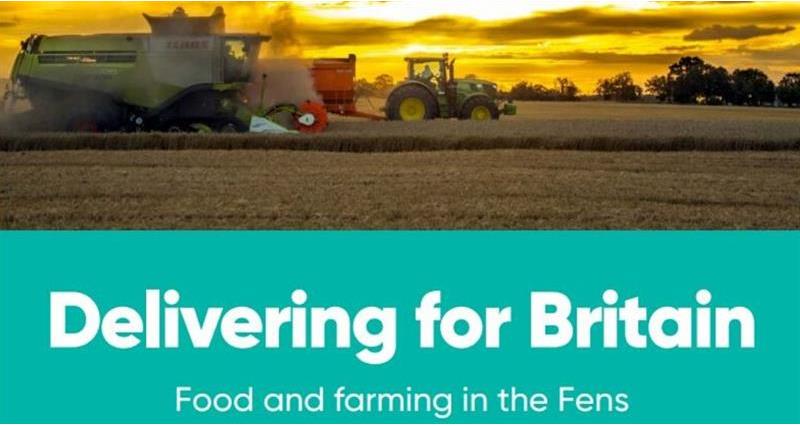 You may also be interested in: