The Farming STEMterprise projects, which take primary school children aged 7-11 through each stage of setting up their own farm shop business, use practical maths, science and design and technology lessons to overcome the day-to-day challenges of owning a farm business.
The resources form a major part of the NFU's education strategy which aims to reconnect children with their food, farming and the countryside.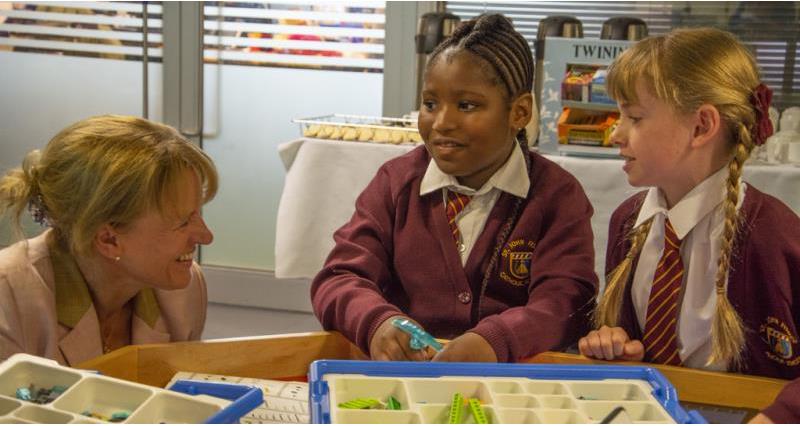 NFU President Minette Batters said: "Educating the next generation about food and farming is so important for the sustainability of the industry. The NFU's resources are unique in their real-life food and farming context and relevance to the national curriculum, and I am delighted to see Farming STEMterprise up there among some of the best organisations in education.
"Our NFU Education team has already worked with hundreds of teachers to show them how these projects can make their life easier, as well as helping to deliver important messages about financial literacy and food provenance and sparking passion in young children for STEM subjects.
"I hope to see many more teachers and schools get involved to help open young eyes to the food and farming industry and the STEM opportunities that lie within it."
NFU Education has been named a finalist for the 'Free digital content or open educational resources' category.
Other organisations also shortlisted for this category are:
BBC Children's and Education – BBC Teach
Dolphin Computer Access – EasyReader
Encounter Edu – Encounter Edu
London Grid for Learning and Child Bereavement UK – Supporting a Bereaved Pupil
Mathigon – Mathigon
National Education Group – WakeupWednesday Platform Guides and Resources
Royal Geographical Society – Migrants on the Margins – Education Resources
The overall winner will be announced at the Bett Awards ceremony on 22 January 2020.