Sally Spicer, Senior Teaching Fellow, University of Warwick
Joshua Payne, Chief Education Manager, NFU
Jennie Devine, Education Manager, NFU
Abby Brady, Head Teacher, Ronald Ross Primary School
Brinder Bains, Deputy Head Teacher, Ronald Ross Primary School
Charlotte Hudson, Arable Manager, Hugh Lowe Farms
Alice Montgomerie, Student, Quest Professional
The spotlight was on the important link between science and farming as NFU President Minette Batters and industry experts took to the stage for the final morning session on day one of NFU Conference 2020.
Opening the session, NFU chief education manager Josh Payne introduced Sally Spicer from the University of Warwick who told conference about the need for science education and the concept of 'science capital', a measure of an individual's relationship with science. Acknowledging science capital as a hot topic in the world of education at the moment, Ms Spicer said: "All of us have certain amount of science capital. But in science education we have a responsibility to young people. There's a lack of understanding of where science may lead as a career however there are numerous careers that need science, including agriculture and farming."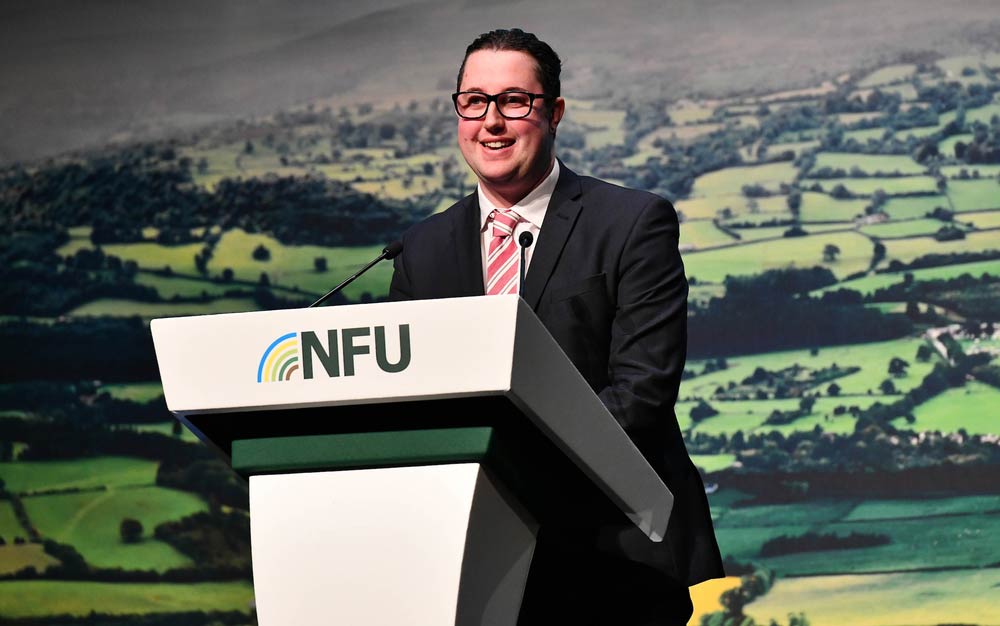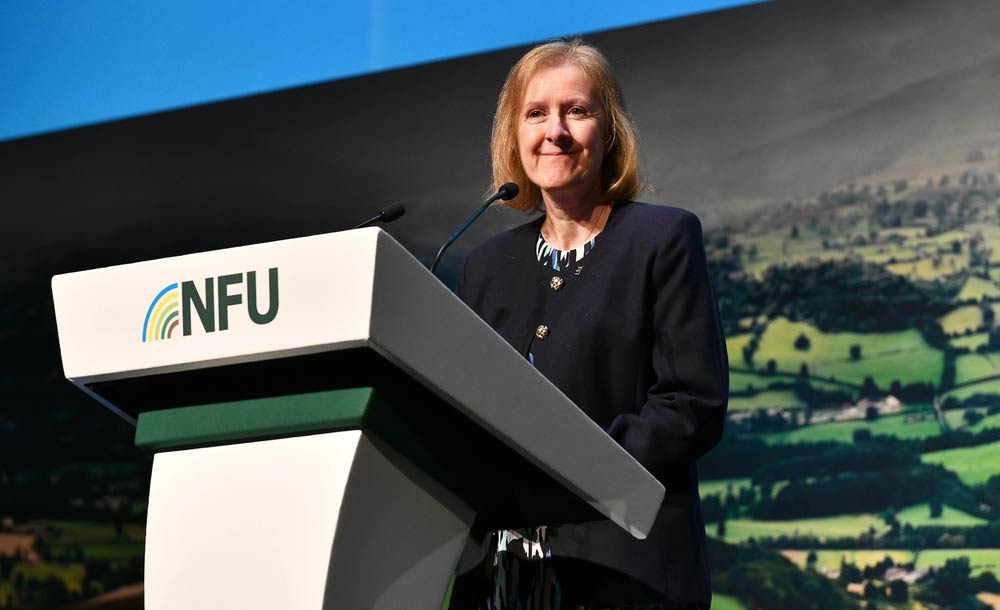 Pictured above: NFU chief education manager Josh Payne and Sally Spicer from the University of Warwick
Mr Payne then welcomed special guests from Ronald Ross Primary School, the winner of last year's NFU Farmvention competition. Now Farmvention is in its second year, Deputy Headteacher Brinder Bains spoke about the positive impact the competition has had on the pupils at Ronald Ross. The prize for the competition included a farm visit and the opportunity for the school to be transformed into a farm for a day. Ms Bains said: "It's an honour to be here and an honour for the children to be invited to NFU Conference. The children are growing up in a time when information is available instantly. We have a beautiful building but learning in real life is the best opportunity for them. Going to Manor Farm and having hands-on experience was life changing. No amount of internet research is going to compete with that."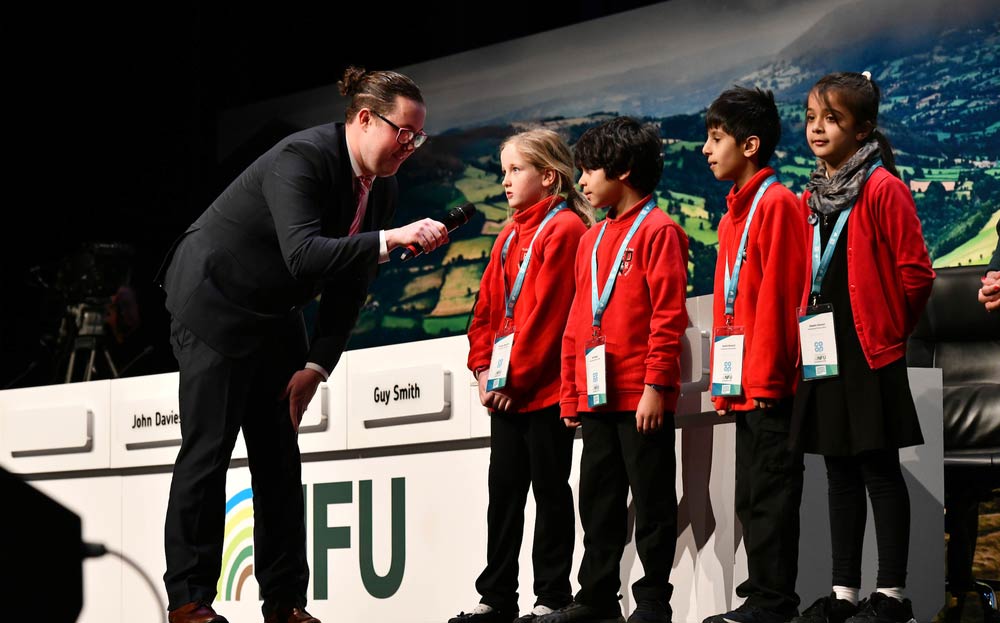 Pictured above: NFU chief education manager Josh Payne spoke to special guests from Ronald Ross Primary School.
Headteacher Abby Brady added: "If we really want our children to engage with a curriculum that looks at the environment, what better way than through the lens of agriculture. Thank you from the bottom of hearts for your generosity in turning our school into a farm, it is a day that they will never forget."
The staff and pupils at Ronald Ross made a video, shown during the session, which demonstrated how taking part in Farmvention has transformed their lives at school.
Jennie Devine, education manager at the NFU, spoke about NFU Farming STEMterprise, which aims to put food and farming at the heart of schools' STEM (science, technology, engineering and maths) lessons. She said: "The importance of backing British farming is incorporated the whole way through the project, and children are taught about provenance and looking for the Red Tractor logo. We've been running teacher workshops and we've recently commissioned a survey to see how Farming STEMprise is working in practice."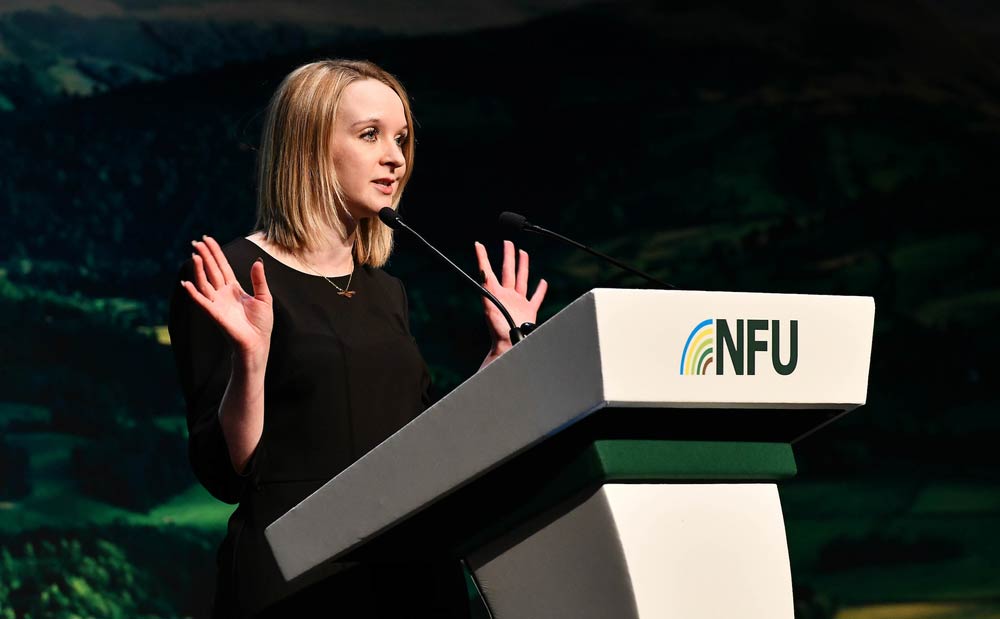 Pictured above: Jennie Devine, education manager at the NFU
The survey about NFU Farming STEMterprise recently showed that more than 90% of teachers who used the resources think food and farming is a great fit for teaching STEM subjects.
With Farmvention and STEMterprise being unparalleled successes in primary schools, NFU Education turned its attention to secondary-aged pupils in 2019. The NFU Speakers for Schools programme kicked off last autumn, as Ms Devine explained to NFU20 delegates. The scheme sees NFU members and industry experts partnering with local schools to deliver sessions encouraging pupils to see the connection between farming and their food.
Charlotte Hudson, an arable manager for Hugh Lowe Farms, took part in a Speakers for Schools training day and has since visited Wye Secondary School to speak to pupils. She said: "We were warmly welcomed by members of staff and the initial reception felt really positive. It was clear that being young women was a surprise to them, but they were excited to show the students a different side of the stereotypical farmer. Both children and staff quickly engaged with us and the presentation which we found really motivating.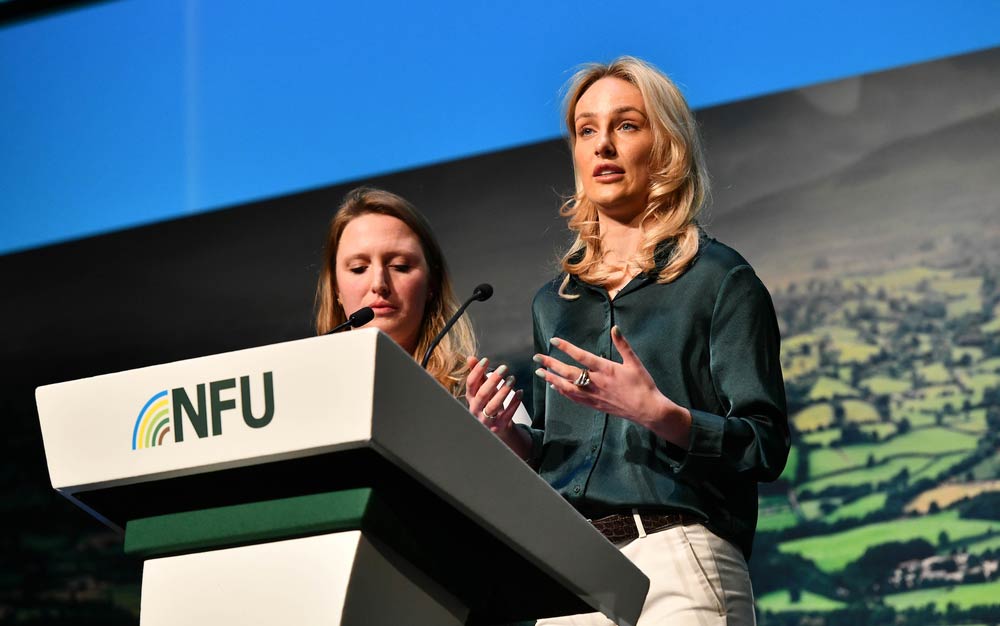 Picture above: Charlotte Hudson and Alice Montgomerie, Speakers for Schools participants
"We believe this project has great scope to make a difference. It has the ability to cover huge ground and to reach out to high numbers of impressionable young people. It's great to start a conversation about the truth behind the great work we do as British farmers."
More from NFU20: