Speakers:
David Henig, Director, UK Trade Policy Project
Professor Chris Elliott OBE, Institute for Global Food Security
Shaun Spiers, Executive Director, The Green Alliance Trust
Chaired by: Stuart Roberts, Vice President, NFU
The panel debated how UK farmers can continue to provide affordable and safe food while looking after their animals and caring for the countryside.
With the background of the Agriculture Bill going through legislation, the UK is poised to trade with the world as an independent member of the World Trade Organisation (WTO) as well as agreeing bilateral or multilateral trade deals with other countries and trading blocs. Both of these could lead to significant changes to the food and drink we import and export in the future.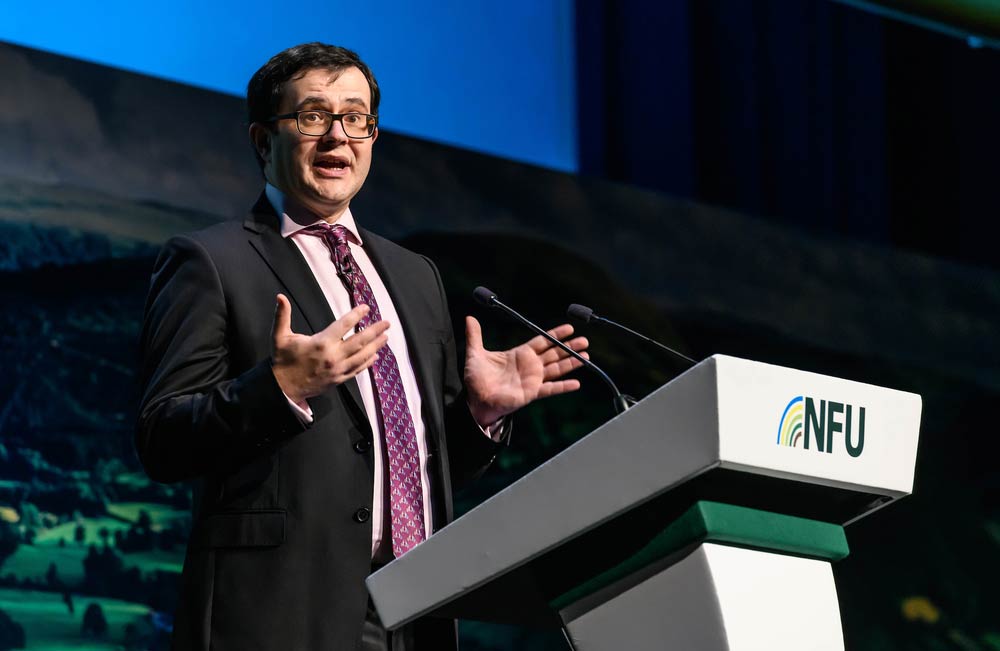 David Henig (above), Director, UK Trade Policy Project, outlined global trade rules and how they apply to agriculture: "Trade policy has to fit in. This is complex stuff and it will have a big impact on farming. If products are safe we should allow access. We haven't got much time so I'm hoping the government will get a policy position on this soon as no government aspires to trade on WTO terms."
The NFU is calling for the Agriculture Bill, which introduces the broad framework within which future policy will be implemented, to include legislative safeguards that prevent sub-standard imports from entering the UK. This new domestic agricultural policy will replace the Common Agricultural Policy (CAP) which is based around the notion of public money for public goods.
Nick von Westenholz, NFU Director of EU Exit and International Trade, said: "We have a rare and unique moment for the UK to show leadership which also coincides with the environmental agenda. Trade policy should be about much more than price."
But UK farmers and growers will struggle to produce food at all if they are undercut by increasing competition from food imports that are produced in ways that would be illegal in the UK. These non-UK production methods could also lead to a net increase in greenhouse gas emissions.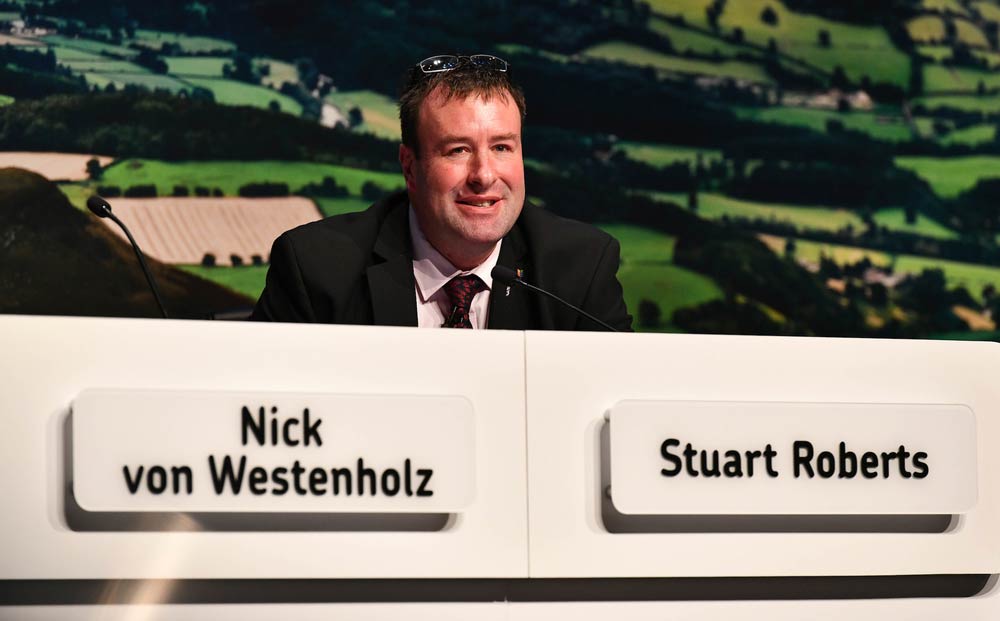 Stuart Roberts (above), NFU Vice President, said: "It's simple. We shouldn't bring produce into this country that we can produce here ourselves. If we're not producing it in that way here we should not be importing it into this country. We should all get out and meet MPs and be at the rally on 25 March."
The mass rally will bring together farmers, consumer representatives and experts in animal welfare and the environment, in a show of unity backing the future of British farming and underlining the role farmers play in supplying the nation with safe, traceable and affordable food and protecting our countryside. They are in agreement that British farming's world-leading standards must be safeguarded in future trade deals.
Government ministers, including the Prime Minister, have pledged not to allow our food standards to be undermined in future trade deals. And in January, the NFU led the charge on an industry-backed letter calling for Boris Johnson to ensure the environmental, animal welfare and safety standards of UK food production were not undermined after we leave the EU, with the development of a sound independent trade policy. We are yet to see, however, any hard evidence of this in practice.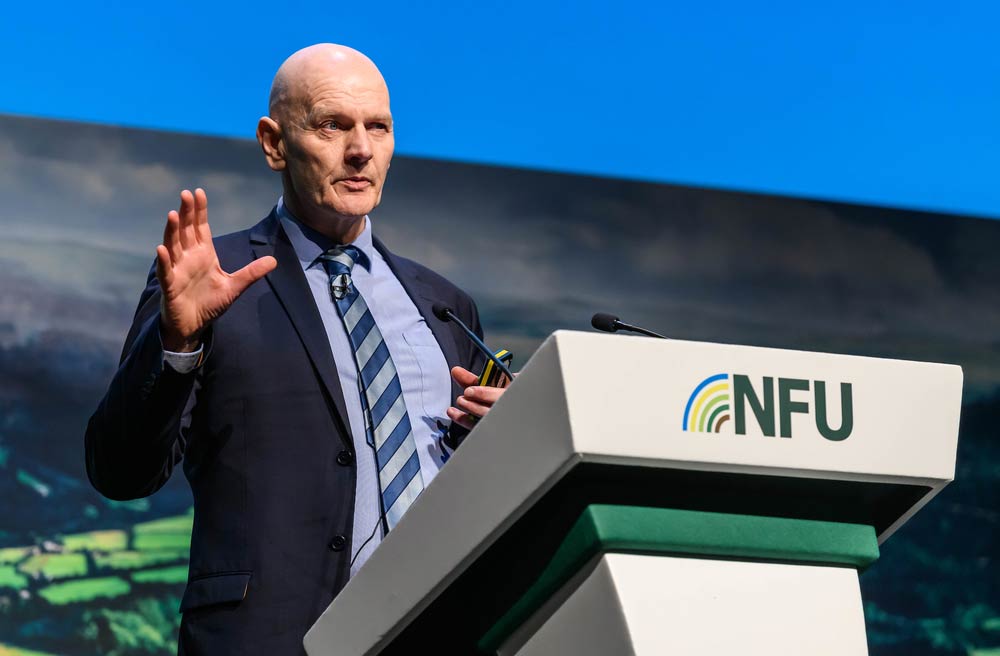 Chris Elliott (above), Professor of Food Safety and founder of the Institute for Global Food Security at Queen's University explained the key drivers for food standards and boiled them down to seven core principles, in that they should be safe, nutritious, authentic, sustainable, with high ethical standards which also protect and respect our environment.
He said: "We cannot separate the environment with food production. It's not about chlorine, it's not about hormones. Our guiding principles should be around what footprint we are creating. In the UK we must have the highest set of standards in order to set the standards globally. And how do we produce food to these high standards? Through taxes, tariffs and incentives to drive the right behaviours."
Shaun Spiers (below) worked with the NFU closely on the joint industry letter on standards. He leads the Greener UK coalition of 13 charities which came together after Brexit. The question of standards has been absolutely central to their mission.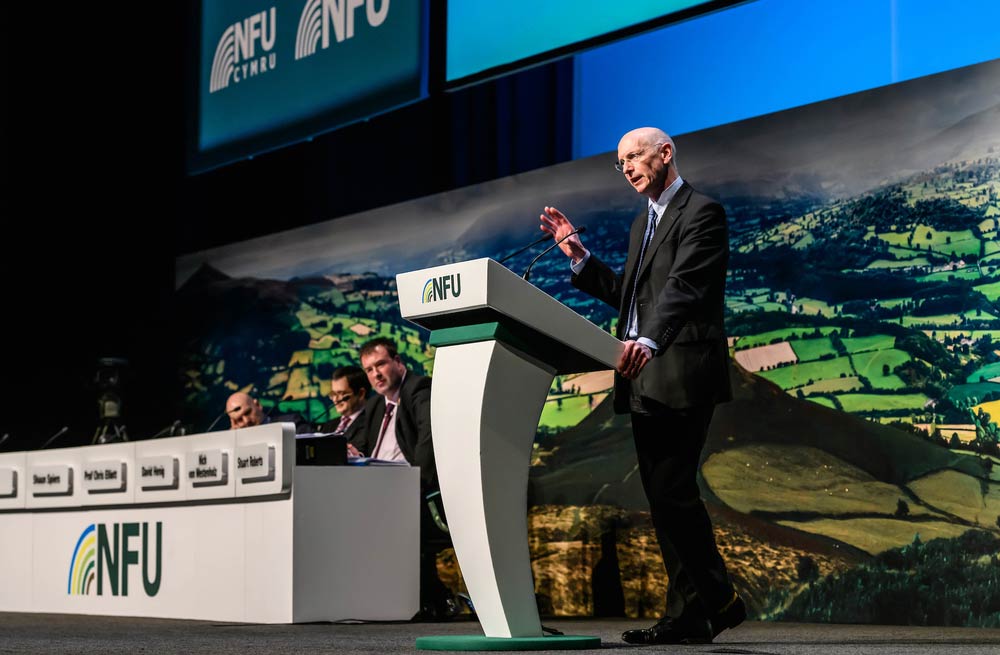 He said: "I believe Defra ministers are committed to high standards. But then you hear the Prime Minister commenting on US food standards and the concerns which have been raised, dismissing these as 'mumbo jumbo'. And so far, we've not seen the two core commitments from government, which are firstly to support an anti-dumping amendment to the Agriculture Bill to ensure that food imported meets the same standards as UK produced food and to secondly commit to non-regression in the Environment Bill - a legally binding guarantee that we will not weaken current standards.
"This is serious. The environment and climate change should be centre stage when the government forms trade deals. Hats off to the NFU by committing to net zero by 2040. We should aim for sustainable and profitable food production which helps public health and is good for the environment."
In case you missed it, here are some easy ways to catch up with the highlights from both days at the ICC, Birmingham: