Speakers:
Ali Capper, horticulture and potatoes board chairman, NFU
Joe McDonnell, head of insights, WGSN
Derek Wilkinson, horticulture and potatoes board vice-chair
Panel:
Hayley Campbell-Gibbons, chair, AHDB Horticulture, David Wilford, head of Access to Labour, Defra
Chaired by:
Lee Abbey, chief horticulture and potatoes adviser, NFU
The horticulture sector is looking to the future with an ambition for growth that will ensure it is more than fit for purpose as the UK negotiates its future relationship with the EU as part of the transition period.
NFU horticulture and potatoes board chairman Ali Capper has highlighted key areas during the horticulture breakout session at NFU Conference 2020 that are vital to the growth of the sector, including net zero emission, increased productivity, the adoption of new technologies, a growth in exports and higher economic output.
But, in the light of the announcement that the seasonal workers scheme will increase from 2,500 to 10,000 for 2020, Mrs Capper's presentation was dominated by the labour issue and concern that the government won't look to increase this figure further for 2021. The ambition for the sector is for this figure to rise to 70,000.
"The announcement that the planned expansion of the seasonal workers scheme from 2,500 to 10,000 is a very big, very important win for the NFU," says Mrs Capper, "Unfortunately, it seems to be presented by government as the answer to next year and that is making everyone panic. We know that this sector needs around 70,000 seasonal workers each year.
"We know what we need and we know when we need it for. We need certainty from the government on a scheme that is in place by autumn 2020 so the businesses who need to recruit for 2021 are able to do that and are able to ensure that the workers that are here this year who can't get pre-settled status, are able to return next year."
See also: NFU puts pressure on government for expansion of Seasonal Workers Pilot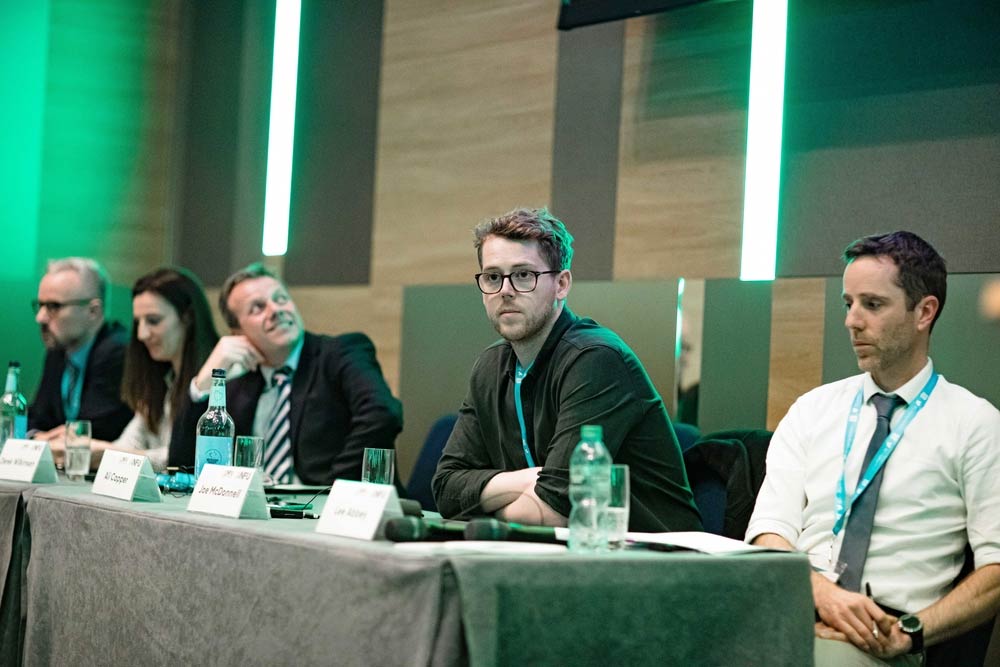 Away from labour, major changes are on the way in plant health, research and development, water usage and international trade, to name a few, and the sector wants to be at the forefront of discussions. British horticultural production has a much lower carbon and water footprint than much of the product that is imported and needs better recognition for its productivity and environmental schemes, such as the Producer Organisation scheme.
"We are engaging with the Defra trade team to ensure we have appropriate tariff protection against overseas fruit, veg, plants and flowers that have been produced to standards that would be illegal for growers in the UK," said Mrs Capper.
The government is conducting a year-long review, the culmination of which will be a multi-disciplinary National Food Strategy, the first of its kind for 75 years, and Mrs Capper is keen to make sure that horticulture plays a key role in the review.
"The National Food Strategy absolutely must recognise the benefits of UK horticulture for the nation's health, environment, and economy," she said. "2020 could, and should, be a turning point where horticulture starts to truly realise its ambition to grow as a sector and become an industry that consumers, politicians, and the rest of the supply chain give their full backing."
See also: NFU responds to immigration policy
In case you missed it, here are some easy ways to catch up with the highlights from both days at the ICC, Birmingham: