Delegates joined NFU experts and Defra director David Kennedy to unpick future farm support, in a session just hours after Secretary of State George Eustice had set out more detail on the forthcoming Environmental Land Management scheme (ELMS).
Mr Kennedy confirmed the transition away from BPS and towards paying farmers for public goods will take seven years from 2021, with ELMs phased-in from 2024 when national pilots are completed.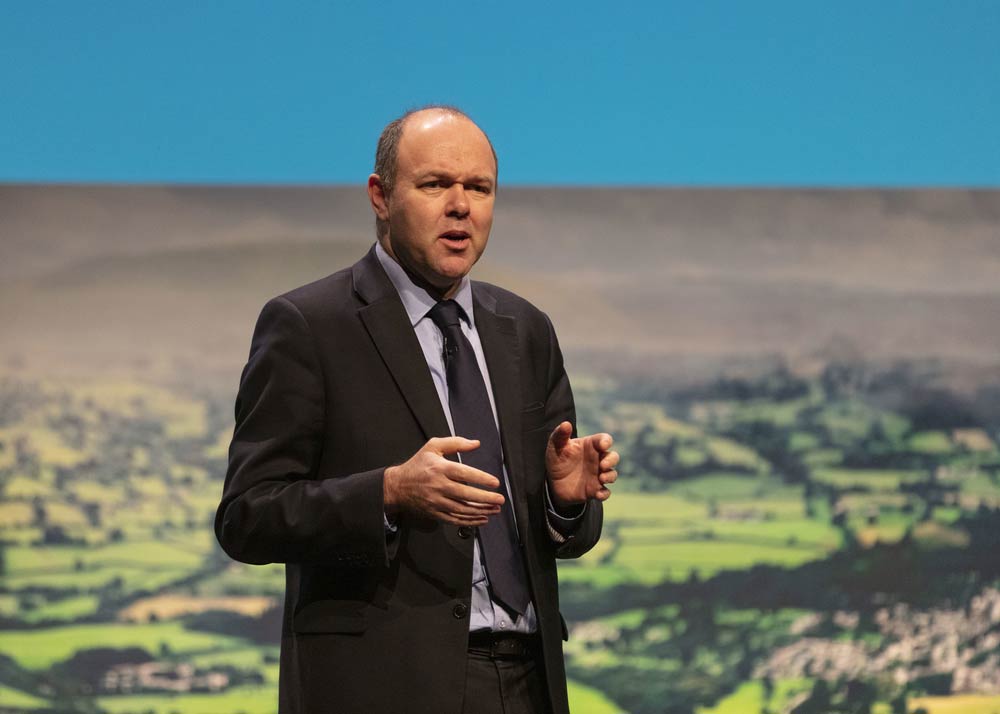 Pictured above: Defra director David Kennedy
Three tiers will "enable any farmer to participate in ELMs", he said, ranging from sustainability measures at farm level to involvement in landscape-scale projects.
A ten-week consultation is now open. Find out how to have your say.
"We want a scheme that is available to all and attractive to all, where the industry will be prosperous on two counts; producing food to high standards and providing ecosystem services," he added.
While the centrepiece scheme is developed, Defra will begin to shape the new farm support landscape by introducing grants to boost productivity from 2021, "industry-led" research and development investment from 2022, and new animal health funding streams.
Countryside Stewardship will run to 2023 for applications and cuts to red tape will make it a "pathway to ELMs", delegates heard.
Substantial BPS simplification is also on the agenda from 2021, and Mr Kennedy said the three-crop rule was an "obvious" candidate.
---
You might also be interested in:
---
NFU senior BPS adviser Richard Wordsworth said BPS would continue in more familiar guise in 2020, with greening and cross compliance operating for the full calendar year and inspections.
"However, we know a lot less about BPS 2021 and we are only ten months out," he said. "That's not long when set against the farming calendar."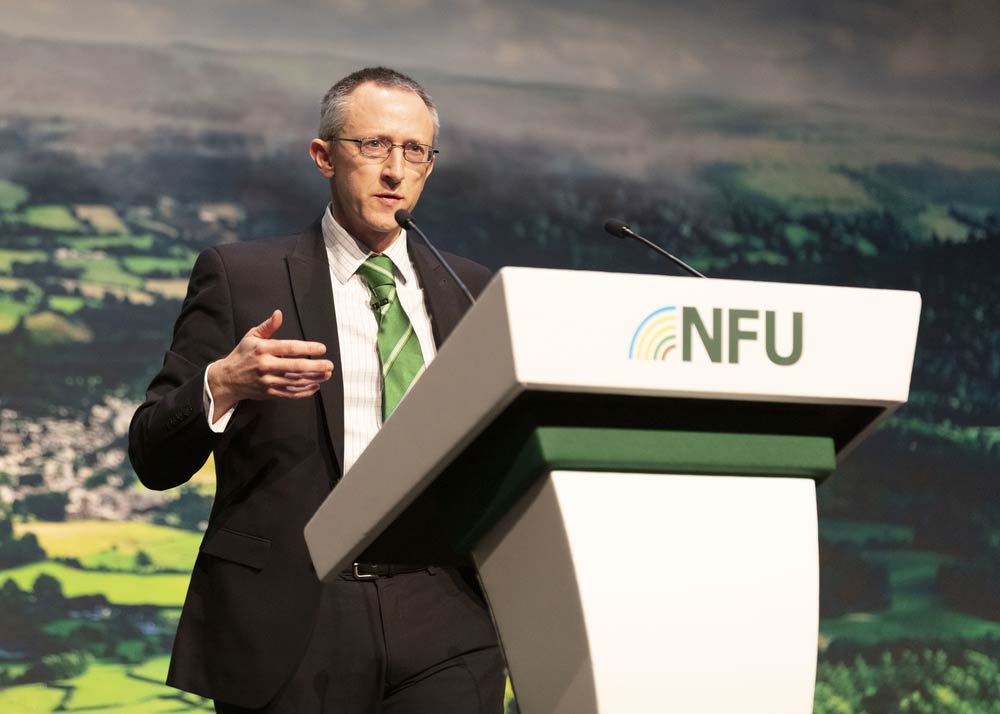 Pictured above: NFU senior BPS adviser Richard Wordsworth
He said the NFU hoped to see "a raft of changes" next year and had worked closely with Defra, but that farmers needed more detail and effective communication before 2021 crops were planted.
One thing that has become clear – again following an announcement coinciding with NFU Conference – is that budgets for BPS 2021 will see reductions, as the switch towards ELMs begins.
Those receiving up to £30,000 will see their payment cut by five percent, with further reductions of up to 25% on the proportion of money falling into bands above that.
"How fast direct support will be phased out and ELMs funding introduced in future years will be a critical element," Mr Wordsworth added. The NFU was pushing hard for that clarity, he said.
Acting NFU chief economics adviser Rohit Kaushish said that driving productivity and farm business resilience, and meeting long-term challenges like net zero, would require a toolkit approach across government.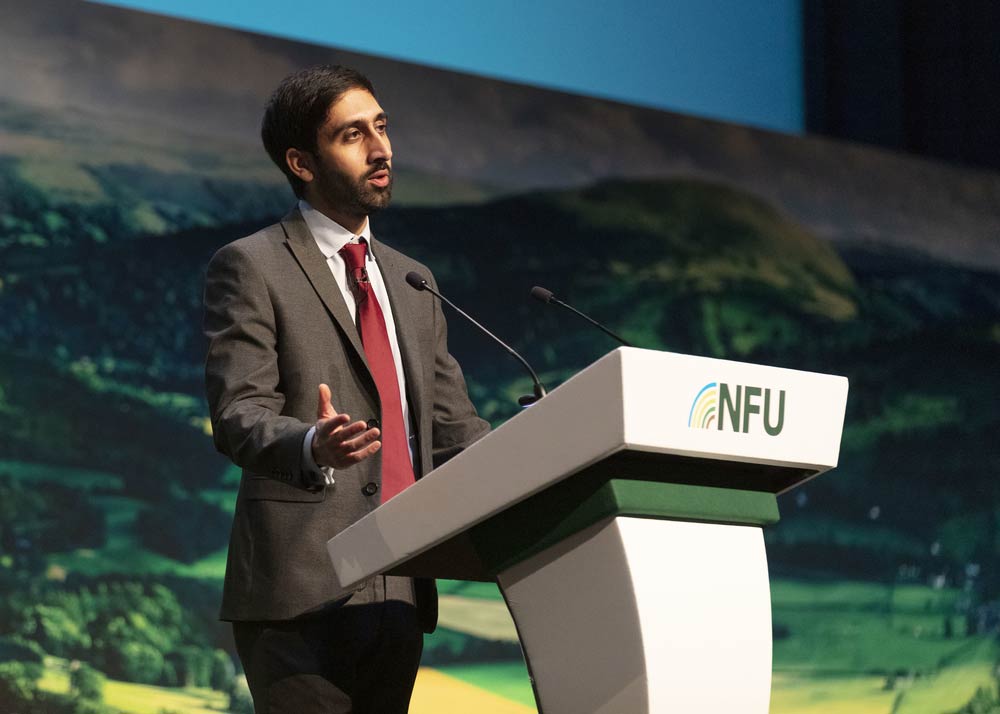 Pictured above: Acting NFU chief economics adviser Rohit Kaushish
He said that should include financial and fiscal measures, investment in infrastructure, access to skills and advice, and R&D that reaches the shop floor of members' farms.
"Policy to drive productivity cannot be time-limited and must continue beyond the transition in order to promote the long-term competitiveness, resilience and environmental standards of British agriculture," he added.
NFU senior countryside adviser Claire Robinson said members involved in NFU feedback-gathering had expected an ELMs offer with 'primary', 'secondary' and 'advanced' schemes, with agreements ranging from annual options to rolling five-year contracts – and even 20-year terms for priority habitat creation, with milestone targets.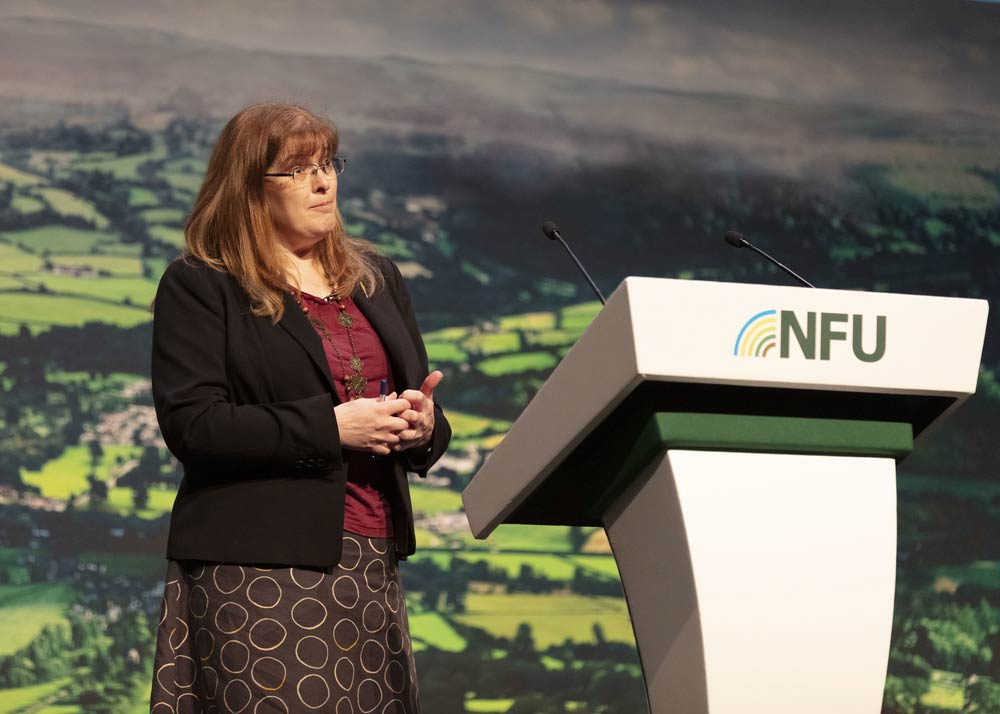 Pictured above: NFU senior countryside adviser Claire Robinson
Much of that remained in play following Defra's policy document.
"Now we have the Defra discussion document on ELMs we can have broad discussion on ELMs development and members are involved in scores of tests and trials up and down the country," she said.
"However, there are concerns about the increasingly tight time-frame.
"The NFU wants simple schemes that farmers can apply for on their own without the need for an adviser, and with a level of flexibility to respond to weather and local conditions.
"It needs to be a voluntary scheme that works for all farmers and across different land tenures."
She said the NFU would make a full submission to the Defra consultation and will reach out to NFU members for feedback in the coming days.
In case you missed it, here are some easy ways to catch up with the highlights from both days at the ICC, Birmingham: