Mr Roberts was joined on the farm near Stratford-upon-Avon by NFU Worcestershire county adviser Emma Hamer to see the damage caused, which will cost the business hundreds of thousands of pounds.
High value horticulture crops planted last September have rotted in the ground, so supermarket contracts may not be fulfilled. No machinery has been able to get on the land and tractors have even been getting stuck in polytunnels as the water table has been so high. Meanwhile, thousands of new plants are arriving from propagators weekly which can't be planted.
Issues with red tape are also getting in the way of innovation with proposals to develop the business with new polytunnels falling foul of local planning chiefs.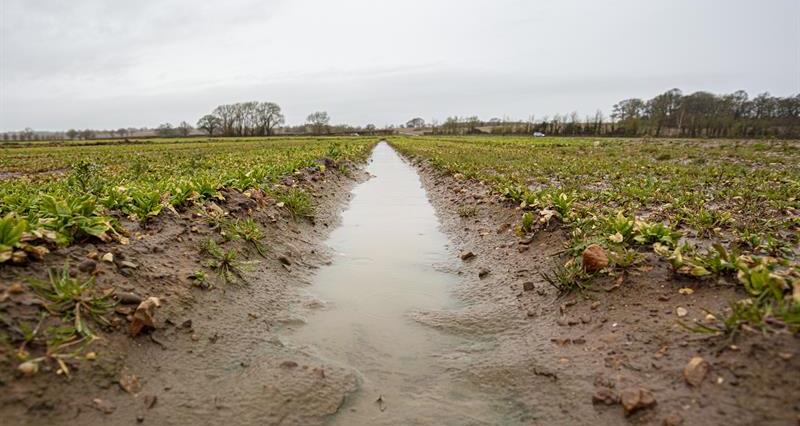 Mr Roberts said:
"Not for the first time over the past few months, I have been lost for words to see the extent of the damage the incessant wet weather has caused to our farmer members. To see the unharvested crops in the ground is just devastating. It's just been impossible to get new crops planted due to five months of rainfall.
"Farmers across the country have been reporting prime farmland badly affected and tens of thousands of acres have been inundated with floodwater. It really is having a very serious impact on farming businesses and is increasing financial pressures.
"It's why we have been urging Defra and its agencies to take a common-sense approach to managing the effects of consistent wet weather and flooding. There is ongoing dialogue with Defra, the RPA and the Environment Agency to encourage flexibility and ease the problems of cash flow.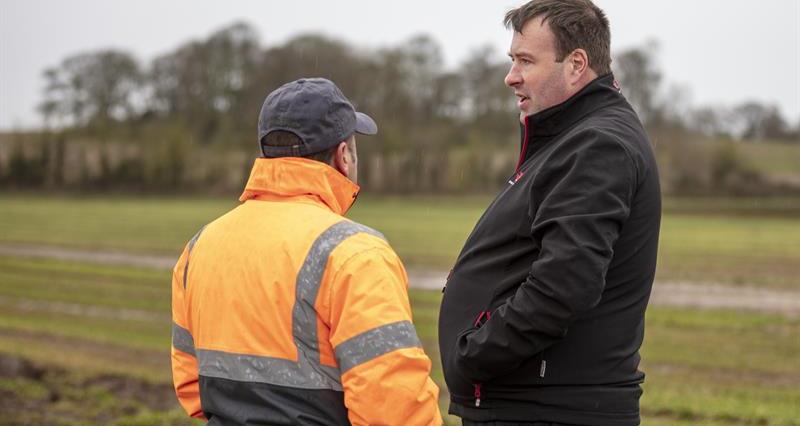 "This country must start taking water issues seriously. Long-term strategic plans have to be developed to mitigate future flood risk and better manage water. We will continue to campaign to ensure that agriculture is properly valued in flood risk management and rural flooding is effectively managed.
"It's vital we have a fair and secure supply of water for our livestock and in order to grow crops, including high value, high quality ornamental flowers, fruit and vegetables. Alongside a fair share of water, farming should have a statutory right of access in periods of drought for animal welfare and critical food production.
"We also need to take full advantage of measures to maintain the conveyance and capacity of our rivers while at the same time seeking a more active role for some farms to trap, store and slow water. Farmers providing flood management services should be properly rewarded for the public goods they are providing.
"The NFU will work with the government to ensure it takes all the steps necessary to protect productive farmland, so farmers can continue to produce a supply of safe, traceable and affordable food for the nation and protect and enhance the iconic British landscape."
More from NFUonline: