21 April: Coronavirus and access to labour
Growers that rely on seasonal workers to grow, pick and pack our fresh fruit, veg and flowers are extremely concerned about the impact coronavirus restrictions may have on their ability to recruit this critical workforce this season.
NFU Vice President Tom Bradshaw said: "As the peak summer harvest approaches, we have been working closely with Defra to ensure a solution is in place for businesses to recruit domestic workers this summer.

"A dedicated website has been created by the government, and farm businesses and recruiters looking for staff are currently posting these vacancies on the site. We are expecting further news from the government this week on a drive to recruit people who want to help British farms.

"There will be thousands of vacancies opening up on farms across the country in the coming weeks and we have already seen a fantastic response from the public wanting to pick for Britain this summer.

"Farmers are incredibly proud to be producing food for the nation at this crucial time but there are challenges and the support of the British public is incredibly valued."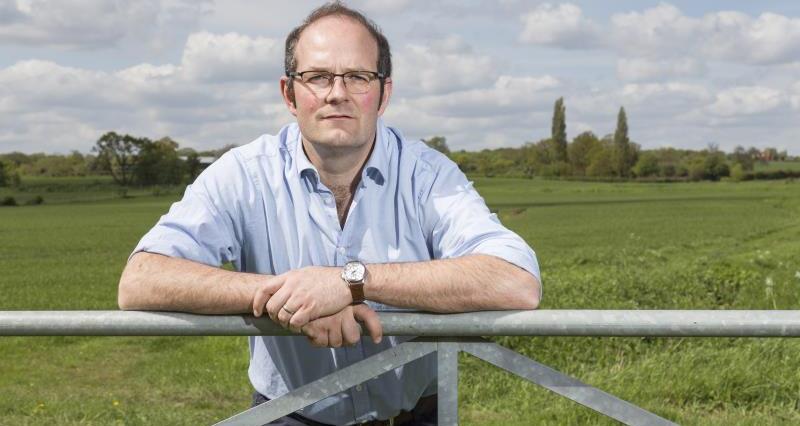 17 April: Coronavirus and the impact on the livestock sector
NFU livestock board chairman Richard Findlay said: "This is a turbulent time for British beef and sheep farmers with the closure of the food service market both at home and abroad causing turmoil in the supply chain.
"The COVID-19 outbreak has also caused people to change how they shop for food. While demand for mince has increased, we are seeing decreased demand for traditional roasting joints and steaks, which would normally be eaten out of home in restaurants. This is leading to a significant imbalance in returns. The NFU is in discussion with retailers about how they can better promote these cuts of meat to help drive demand, and to support livestock farmers through the disruption in the supply chain.
"British farmers are working to ensure that red meat is in plentiful supply throughout this crisis and when the food service sector re-opens. We know the public value the quality of British beef and lamb, and we ask they show their support by looking out for the Union Jack or the Red Tractor when shopping."
16 April 2020: Media appearance
NFU Vice President Tom Bradshaw was featured in a package on BBC Radio 4 Today covering reports of a chartered flight bringing workers from Eastern Europe to the UK to work on farms. He highlighted the NFU's work in encouraging domestic workers to pick for Britain to ensure crops are being picked during peak season. Listen from around 2hrs 20mins.
6 April 2020: Coronavirus and the impact on the dairy sector
Like many farming sectors, dairy has been hit particularly badly with the shutdown of the foodservice industry as well as restaurants, cafes and coffee shops.
NFU dairy board chairman Michael Oakes said: "The dairy industry is just one of the many sectors affected by the impacts of Covid19. We have seen the almost complete loss of the foodservice market and closure of restaurants and cafes during the lockdown which has left some processors with little or no business. This has led to some farmers feeling like they have no option but to dispose of milk on farm.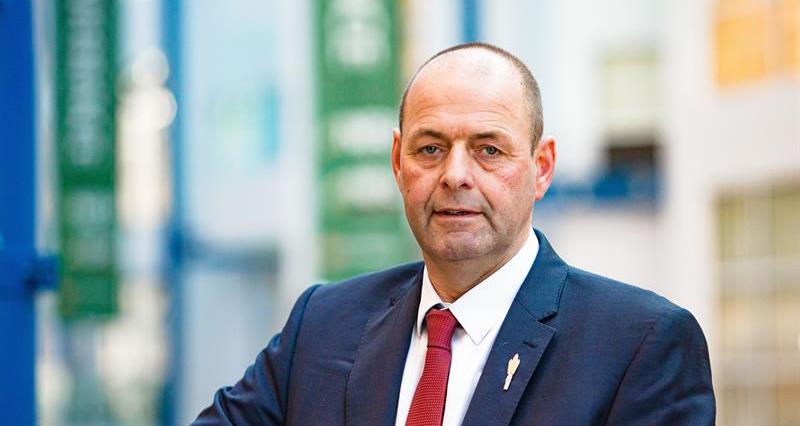 "We are working as a matter of urgency with government and the supply chain to find solutions to the problem, including measures that will divert milk into retail and developing measures that will support affected farmers through this crisis.
"It is important for everyone that we protect the UK dairy sector so when the food service market is allowed to operate normally again, we have the dairy farmers in business and with the capacity to produce milk that forms the basis for dozens of healthy and nutritious dairy products which are loved by the nation."
1 April 2020: The government confirmed that furloughed workers are eligible to collect wages with a second job. Visit our furlough scheme information page here.
The NFU has been in close contact with government over how to resolve the concerns over recruiting seasonal workers to harvest fruit and veg this summer, as a result of the coronavirus border restrictions.
There has already been a number of meetings between NFU and the Secretary of State about mobilising a British workforce for this year's harvest and there is a meeting taking place again today between SoS George Eustice and NFU Vice President Tom Bradshaw.
We are working with partners on what a recruitment mechanism would look like to ensure recruitment is as slick as possible. It is the NFU's view that government co-ordinate this.
We have heard from recruitment agencies that they have already had a good response from UK-based workers and they are looking towards recruiting for the start of the busy harvesting period, beginning with berries in late April and early May.
The NFU has heard from many growers concerned about their ability to recruit seasonal workers this year.
31 March 2020: Media appearances
NFU Vice President Tom Bradshaw told BBC Farming Today and ITV News that the NFU was communicating with the government to incentivise domestic workers, included furloughed workers who may well be looking to top up wages, to come and pick fruit and vegetables. Tom is pictured on ITV news here: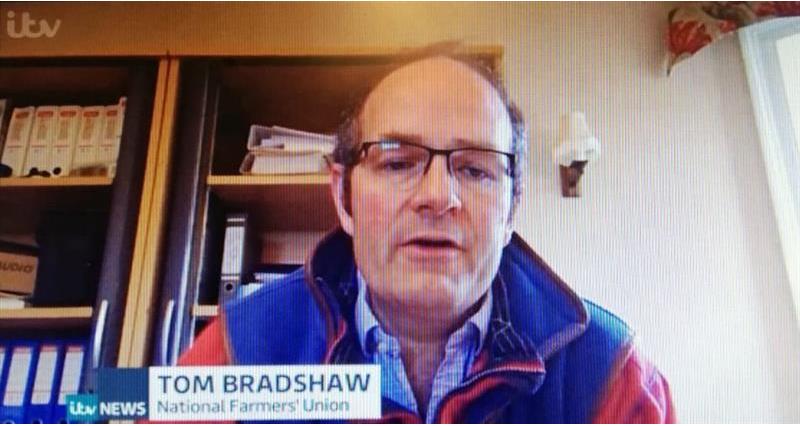 NFU President Minette Batters was interviewed live on BBC 5Live's Breakfast, as well as Sky News with Sophy Ridge, to emphasise a growing need for a government drive to encourage domestic workers to apply for seasonal work on farm.
NFU EU exit and international trade director Nick von Westenholz described the challenges facing the industry and the work being done to redirect products out of the hospitality and out-of-home sectors and into retail to BBC 5Live's Emma Barnett.
Further NFU media coverage can be found here.
By using this form, farmers and growers can provide information on any business-critical issues they have encountered, or expect to encounter, arising from the COVID-19 outbreak. The NFU will log this information and use it in an anonymised format to flag the key issues agriculture and horticulture are facing to government on a daily basis. However, no personal data will be shared with the government. The service is for all farmers and growers across the UK.
The Chancellor has announced that direct financial support will be provided to the self-employed in the form of a taxable grant.
NFU President Minette Batters said:
"The Chancellor's announcement of a support scheme for the self-employed is welcome news for farmers and growers across Britain who are working to keep our plates full during the COVID-19 crisis.
"With the closure of the food service sector causing a huge shift in the supply chain, this grant will go a long way to maintaining cash flow, enabling farmers to concentrate on providing the public with a healthy, nutritious diet which is more important than ever at this time.
"The NFU will continue to provide support for its members by seeking to ensure that any pressure points are addressed swiftly, especially over the next couple of months as farmers wait for the grant to be available."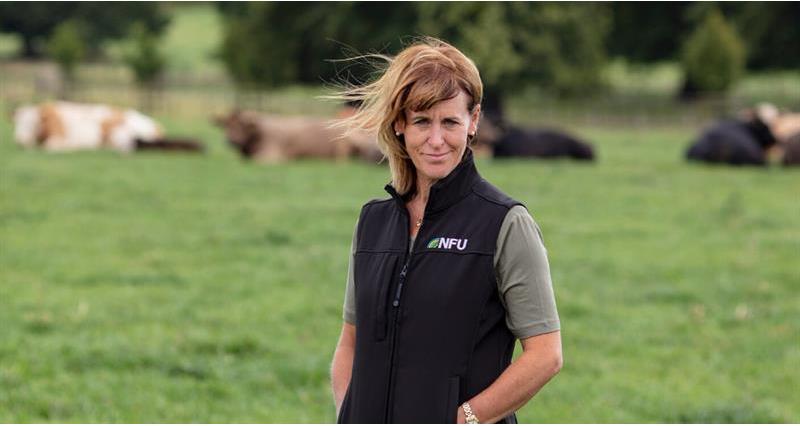 Pictured above: NFU President Minette Batters
Farmers and workers involved in food production were officially classified as key workers by the government, meaning parents in those roles have childcare options in schools and nurseries to enable them to continue working. The NFU welcomed the move and said:
"Maintaining a safe, secure supply of home-grown food and the smooth running of our food supply chains is absolutely critical during this difficult time and we are pleased that workers involved in food production have been included in the key workers list.
"Farmers and processors are working around the clock to maintain stability and continuity of food for the nation and it is good news that the government has recognised the important role they play."
This news hub on NFUonline will be updated regularly to keep you up to date with what you need to know and how to deal with the various issues raised by coronavirus. Visit the hub.