As the dry weather spell continues, the NFU is collecting information and analysis from members across all regions and farming sectors. Keeping our finger on the pulse of what's happening on farms is important in itself, but the evidence we are collecting will be reported to a meeting of government's National Drought Group on 5 June.
Government agencies will update weather and water availability forecasts in early June, but there is little sign of much-needed rain here or elsewhere in Europe. Dry weather since late March has caused a rapid decline in some river flows.
Groundwater levels are near normal for the time of year for most sites, but soils are drier than average across England.
Prolonged dry weather impacts are particularly acute in the north and west regions of England which are dependent on rain-fed water supplies. Water resource availability elsewhere is broadly normal, but the situation is being closely monitored and liable to change.
Continued low rainfall and high temperatures into the summer will result in more widespread impacts for agriculture and the environment.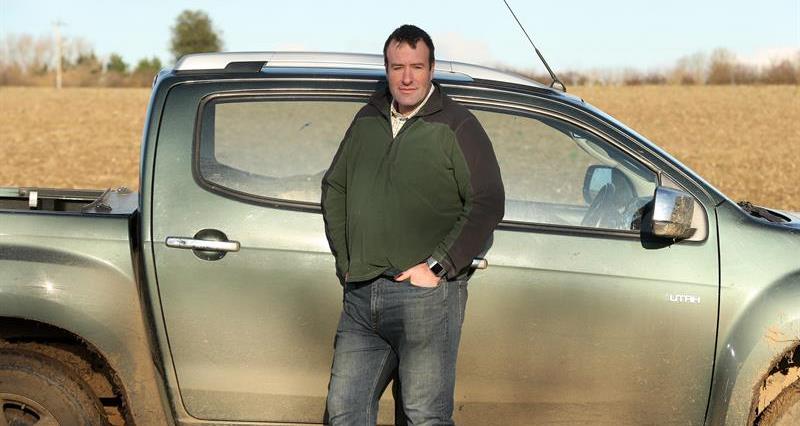 Speaking about the current spell of dry weather, NFU Deputy President Stuart Roberts said:
"Many farmers are already feeling the effects of a dry April and May with some cereal crops already suffering from this early dry spell. The irrigation season has started early for some and it is fortunate that, as a result of widespread heavy winter rainfall, which was a problem for many, reservoirs were filled. At the moment there is generally good water availability from both groundwater and surface water sources, although these are being closely monitored.
"With irrigators working flat out across the country, and in addition to the significant disruption caused by COVID-19, it could shape up to be an extremely challenging season for farmers and growers. Farmers are closely following predictions of possible hot, dry spells in the weeks ahead and what this could mean for water availability, especially with livestock now turned out to graze and harvest not far away."
Concerns from across the sectors
The overall mood within the farming community is one of concern about the extended period of dry weather that started very early in the farming calendar, but it's too early to panic. These are just some of the many issues being logged:
With temperatures forecast to soar, fire-risk is already a widespread concern.
The situation is becoming increasingly serious for the growth of rainfed grass and cereal crops across the country, made worse by the wet winter that led to the planting of more spring crops which are now struggling because of falling soil moisture levels.
Irrigated crops have benefited from full reservoirs and groundwater sources at normal levels, but the early onset of irrigation combined with falling river flows indicates that fruit and vegetable growers will need to take difficult water-scheduling choices before the end of the season.
Pig and poultry farms face potential bedding shortages from reduced availability of both straw and (due to COVID-19 related factory closures) wood shavings.
What's the NFU doing?
Our experts are monitoring dry weather impacts on farms, feeding your views directly into government.
We are sharing your experiences with other sectors, like water companies.
We are using our lessons learned from the 2018 drought to identify priority actions – if needed – going forward.
The NFU is representing members and the farming sector at the highest level by attending the Government's National Drought Group on 5 June.
On 17 June, the NFU will host a meeting with the Environment Agency in East Anglia to review irrigation prospects in light of rapid change in weather and water availability. Other NFU regions are keeping in touch with their EA area colleagues.
Regionally, colleagues are maintaining close contact with their water companies to monitor mains water supply disruption risks to farms. This includes joint messaging with Severn Trent Water led by the NFU's regional environment advisers Sarah Faulkner (West Midlands) Simon Fisher (East Midlands).
NFU South East environment and land use adviser Tom Ormesher is helping Thames Water by using the NFU CRM to message updates to horticultural businesses.
NFU North West environment and land use adviser Adam Briggs is talking to United Utilities about low water pressures affecting water supplies onto farms regularly.
What can we do beside hope for rain?
NFU members can follow the latest developments at our NFU weather channel where you can also find relevant information and advice on issues such as managing water supply disruption on livestock farms.
Members will also find useful information on sites such as AHDB Cereals, GrassCheckGB and AHDB Knowledge Library.
At the NFU we have dusted off our 'lessons learned' report compiled after the 2018 drought.
While we are not yet in a drought, and no two dry years are ever the same, it makes good sense to identify, at an early stage, issues that could arise and as we move towards the summer. Issues on our radar include the potential need for:
Abstraction licensing flexibility so that growers can, for example, share water with neighbours and fill reservoirs at any time of high river flow rather than in winter only.
Strategic planning of straw supply and demand across the straw industry, uniting the supply chain.
Flexible application of CAP greening rules and agri-environment prescriptions.
Removal of blockages in the planning system that impede the construction of more on-farm reservoirs.
As we move into what is shaping up to be a third consecutive dry year, there are some major policy issues for the NFU to consider as long-term climate change predictions point towards more frequent and more severe droughts and floods. The NFU is calling for a national strategy that links together the management of 'too much' and 'not enough' water.
At a time when the Agriculture Bill is moving through Parliament, weather-related shocks continue to expose farmers to volatile growing and market conditions. As we prepare for the end of the CAP Basic Payment Scheme, floods and drought are a reminder that we cannot and must not take food production for granted.
And with farmers facing potential water shortages while public water supplies to homes and gardens continues without interruption, the NFU will again be calling for the food and farming sector to be recognised as an essential user of water.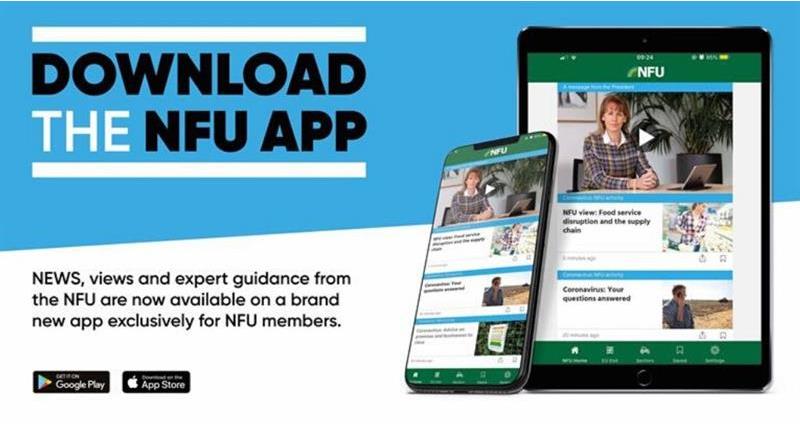 More from NFUonline: