Specifically, this means that any imported food we eat should have the same high production standards, environmental standards and animal welfare standards that we have here in the UK.
To help achieve this goal a group of experts should work together to advise the government on the best way it can stick to its commitment of safeguarding the UK's high standards of food production.
Who would be on the Trade, Food and Farming Standards Commission?
Food experts would be joined by farmers as well as environmental, animal welfare and consumer groups plus academics on trade and food policy. They would work alongside civil servants and give recommendations to the government.
When does this need to happen?
Time is running out. The Commission must be established as a matter of urgency and should produce its final recommendations by the end of 2020. Government would be required to respond to the recommendations within two months.
How is this different from the Food Standards Agency?
The Food Standards Agency provides important ongoing advice and risk assessments to make sure all food, whether produced here or abroad, is safe to eat and is what it says it is. It can also advise on consumer attitudes and interests on food. The Trade, Food and Farming Commission will do a time-limited and intensive study so it can produce a roadmap for government. This would assess whether our current powers to manage the standards of food imports are sufficient, and set out the policies and laws to ensure food imported into the UK will not compromise our high standards of environmental protection and animal welfare, as well as food safety. We need all food in our country, whether imported or home grown, to be produced to the same high standards.
Are there any laws in place already?
The EU Withdrawal Act will transfer all existing EU food safety provisions, including existing import requirements, onto the UK statute book. But this could be changed at any point. There will be huge pressure on the UK Government from countries who want to do trade deals with us to make these changes in order to agree a deal. And these laws only apply to food safety, not to how food is produced, such as how farmers look after the environment and care for animals.
Does the UK Government support the idea?
At the 2019 NFU annual conference the then Secretary of State for Defra, Michael Gove, voiced his support for establishing a Trade, Food and Farming Standards Commission. He then put this commitment in writing to say that Defra would begin to work on this. Since then no real progress has been made.
Who else supports the proposal for a Commission?
In January 2020 over 60 farming, environmental, animal welfare and public health organisations sent a joint letter to the Prime Minister calling for UK food standards to be protected after Brexit.
In the letter they called for a body such as the commission, which would bring together 'a wide variety of stakeholders to engage on the UK's trade policy and how it affects our standards'. This ask was re-iterated in a letter to all MPs from 26 farming and environmental organisations in April 2020 ahead of the Report Stage of the Agriculture Bill.
More than a million people pledged their support for British farming and food production by signing the NFU's petition urging the government to ensure future trade deals do not lead to an increase in food imports that would be illegal to produce here. Read about why this is so important.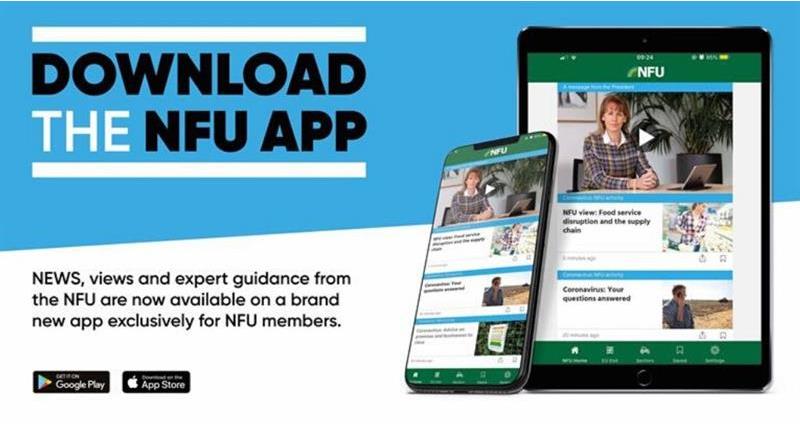 You might also be interested in: