The past couple of months have seen waste criminals operate scams resulting in fly-tipping and low grade wood waste potentially being mis-sold as animal bedding. Now farmers are being warned to watch out for other waste scams as the gradual easing of lockdown brings new opportunities for criminals.
Case 1: (open)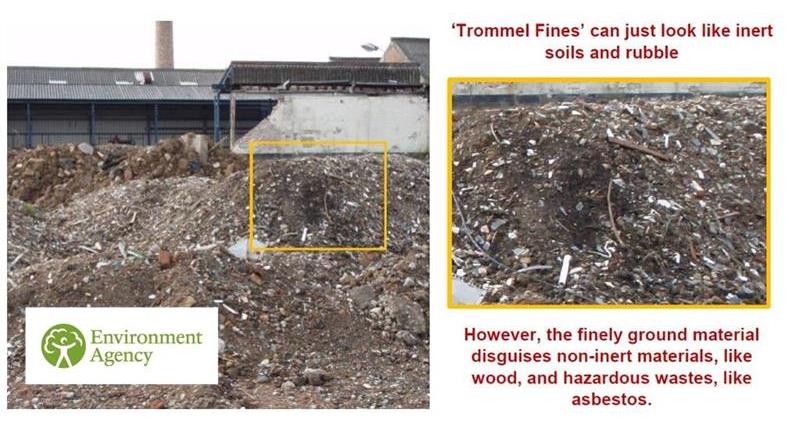 Last month, (May 2020) the Environment Agency (EA) identified significant illegal waste movements in the East London / Essex Area. This included an industrial unit where 4000 – 5000m3 of mixed, shredded 'trommel fines' waste had been illegally stored was removed in a matter of days.
It is not known where the waste, which cannot be recycled or reused, has been taken to. This has saved those involved with the site an estimated £1 million to £1½ million in disposal costs. This figure includes almost £500,000 in avoided landfill tax.
The NFU and the EA are concerned that, as the Covid-19 Lockdown eases, there are going to be more cases like this, generating huge profits for the organised crime groups involved and creating significant pollution risks.
The EA are therefore asking anyone to report any incidents where there have been unexplained major accumulations of waste, including soil-like material, to the Environment Agency's Hotline: 0800 80 70 60
The NFU are concerned that waste criminals will be looking for outlets for their waste by means which may affect our members. i.e. storing or landspreading materials on farms.
Storage:
Case 2: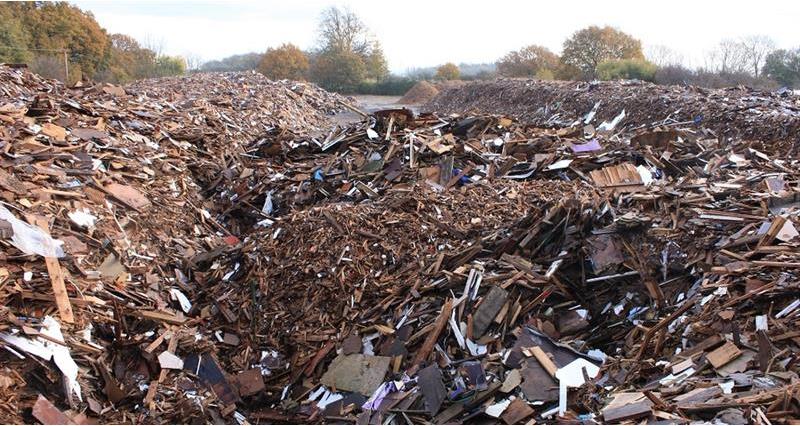 Around one thousand tonnes of waste wood a week was imported onto land that was rented to store clean, virgin timber. After five weeks the crime was discovered and the imports stopped, but the landowner was still left with over 5,000 tonnes of waste wood, costing over £300,000 to dispose of lawfully.
An EA Enforcement Officer said: "If you are leasing land or buildings to individuals or businesses involved in waste management activities, such as processing or stockpiling, then be very wary. You may be scammed.
"Certain operators will be a front for criminal activities, which are simply designed to dump waste such as wood, tyres and baled mixed waste and leave it there.
"Unfortunately, the landowner will ultimately be left to incur the costs of clearing it up. The other important point to note is that a landowner can also be criminally liable if we consider that they were 'knowingly permitting' the activity."
Anyone working in waste needs an Environmental Permit or Waste Exemption. Before any activity starts, landowners should confirm an appropriate one is in place by checking www.environment.data.gov.uk/public-register or phoning the Environment Agency on 03708 506 506.
They said that waste business can be fast-moving so, unless a landowner or their agent is keeping a close eye on the site, intervention may be too late.
"When they have disappeared and abandoned site, you will face pressure from the authorities to clear the waste lawfully, especially if it's flammable or presents any other risk to the environment," he said.
"As with all scams, tactics change, and you should always keep your wits about you. It is also recommended that you exchange information on these scams, including through the NFU network and via social media channels."
The EA has this advice for farmers and landowners about what to look out for:
Offering you a deal 'too good to be true' e.g. ' I just want to store some wood for a month prior to a contract beginning and I'll pay you £5000'.
There is a complicated and engaging story, intentionally designed to confuse – they can be convincing conmen.
They will appear to be competent, knowledgeable and professional e.g. tell you that all legal aspects are in place or soon to be.
They may apply 'car salesman techniques' of pressure selling e.g. if you agree today then I'll give you an extra £1000. If you don't then I have another landowner down the road'.
They are likely to be interested in remote or secluded locations to avoid too much neighbourly interest.
They may have done their research on you e.g. your financial status and business viability
NFU Cambridgeshire County Adviser Hannah Padfield said farm businesses were already under pressure, with difficult weather conditions compounded by the impact of Covid-19. Fraudsters could try to play on this by offering a potentially legitimate new source of income.
"By following tips from the Environment Agency, farmers can take some steps to protect themselves from these scammers and avoid being landed with a huge waste problem and a bill that could run to thousands of pounds."
Landspreading:
NFU Environment Adviser Philippa Arnold said waste criminal are exploring different and innovative ways of disposing of wastes through scams aimed at farmers.
"One avenue that has been previously highlighted is through the sale of landspreading materials that have been blended with unsuitable and disguised waste products.
"Farmers may accept materials in good faith which are offered to them by unknow companies marketing material at often 'too good to be true' prices.
"Spreading waste to land can be really beneficial to improve organic matter content and including recycling valuable nutrients, but before accepting any waste onto farm, it is always a good idea to make the appropriate background checks and ask to check a sample prior to spreading."
The NFU are keen to raise awareness among our membership about the impacts of this type of organised waste crime, and how to prevent it as depositing unsuitable materials onto farmland could leave you with expensive clean-up costs or facing prosecution.
The NFU, NFU Cymru and Farmer' Union of Wales collaborated with the Environment Agency and Natural Resources Wales to create a landspreading waste checklist to promote the safe and lawful recovery of waste.
When bringing waste onto farm and using it on agricultural land there are a number of waste regulations you must be aware of. This checklist outlines the key questions you need to ask when accepting waste or using waste on farmland. The checklist also includes contact details of the competent authority if you have further waste related questions.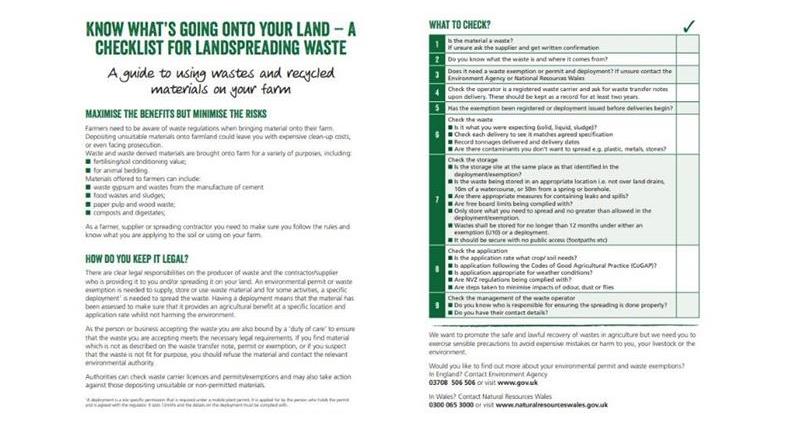 Members can also use the NFU's waste volumes and types guide to help assess the quality of wastes such as compost, sewage sludge, paper pulp and gypsum.