North West based food retailer Booths was the first supermarket to publicly support the NFU food standards petition, sending a letter to all their loyalty cardholders, urging them to show support for the region's farmers.
They were followed by the only British-made infant formula brand Kendamil which is the flagship brand of Kendal Nutricare, a family business employing 120 local people and specialising in manufacturing world-class nutritional food products from the English Lake District. The company work with over 220 local Red Tractor assured family farms across the North West of England and source their premium ingredients from an all-British supply chain.
In the letter to Booths customers Chairman Edwin J Booth CBE and Chief Operating Officer Nigel Murray wrote: "At Booths we are committed to supporting not just British producers, but local producers based in the four counties we serve.
"Booths source milk from regional family owned dairies and an abundance of seasonal fruit and vegetables from local producers. We sell regional specialities like Herdwick and Salt Marsh lamb, distinctively different produce from landscapes close to home. We sell an ever-growing selection of English award-winning wines, supporting a new and innovative UK industry.
"All of these products and many more are produced in line with some of the most stringent food production and animal welfare standards in the world.
"A race to the bottom on food standards will serve no one. Farming throughout the UK has high standards of safety and welfare and sustainable ambitions, with an aim to be net zero in greenhouse gas emissions by 2040.
"Britain's farmers, growers and food producers need your support now more than ever, which is why we at Booths are publicly backing the NFU's food standards petition and hope you might share in our support."
Ross McMahon, CEO of Kendal Nutricare, stated: "As a UK export champion, we are proud to fly the flag internationally for British dairy excellence.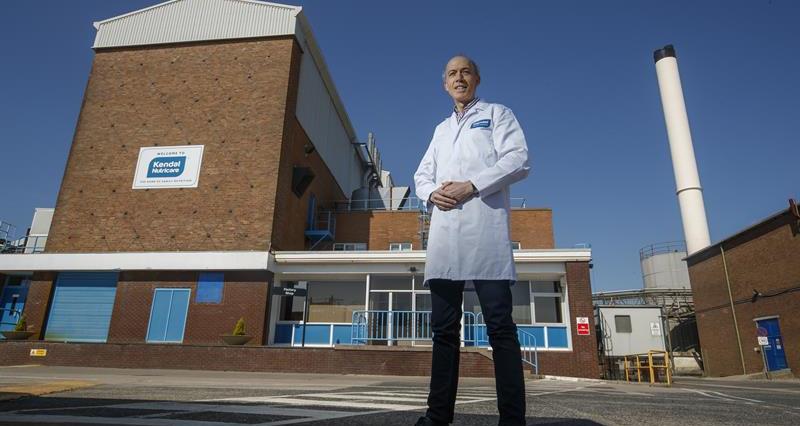 "Yet here in the UK, 99% of infant formula consumed is made by foreign companies using foreign milk. We believe in our local farms and communities, and strive for a more sustainable, traceable, and healthy infant milk utilising Great British milk and food safety standards for our nation's children.
"We stand with the NFU in fighting to retain Britain's excellence in food safety and championing our farming community here at home."
Sarah Dunning of Tebay Services added: ""Our independent family business is firmly rooted in its places. Tebay Services grew out of our family farm in Westmorland when the M6 was built through it nearly 50 years ago.
"We emerge from lockdown at a time when the UK's high food and animal welfare standards are in jeopardy. This in turn threatens the very survival of many of the excellent food businesses we work with, including our own family farm, which supplies beef and lamb to our farm shops and kitchens. As we restart our business, Westmorland is more determined than ever to stand up for local, sustainable, nourishing food.
We at Westmorland are proud to support the NFU's petition to protect UK food standards and will campaign to protect them."
NFU North West Regional Director appeared on BBC North West Tonight alongside NFU Cumbrian Farming Ambassador Richard Pedley to thank both businesses for their support in getting the NFU petition over the 1 million signatory landmark.
Mr Hall said: "It's great to see a North West food retailer and processor both making a stand on this issue. Booths and Kendamil work closely with hundreds of farmers in the region and have always been huge supporters of the British farming industry so it's fantastic to see a commitment to maintain and uphold the high standards that British farmers and growers adhere to.
"Other retailers and those in the hospitality and out-of-home market, such as restaurants and takeaways, face a similar choice; to confirm or reiterate their support for our food values and demonstrate to government that the public will not accept food produced to standards illegal to be produced here."