Now in it's fifth year, the iconic day will provide a focus to celebrate British farming values and highlight its importance to the UK economy. We will be reminding politicians that British food and farming contributes over £120 billion to the UK economy each year and employs four million people.
This year it gives farmers an opportunity to promote British farmers commitment to high production standards, building on the success of the NFU's food standards campaign which has been backed by over a million people.
This autumn will be a critical time for British food and farming as the Agriculture Bill returns to the House of Commons to be passed into law and trade negotiations continue with countries across the world. There has never been a more important time to highlight the crucial role farmers play in feeding the nation and caring for the countryside.
---
What we're asking MPs to do
All MPs are being invited to show their support for farming by wearing a wool and wheatsheaf pin badge in the Palace of Westminster on Back British Farming Day (Wednesday 9 September) and to post a photograph of the badge quoting what farming means to them, on Twitter, using #BackBritishFarming.
Over the coming weeks MPs may be out on farm. If they visit a farm they're asked to take a photo and post on their social media channel using #BackBritishFarming.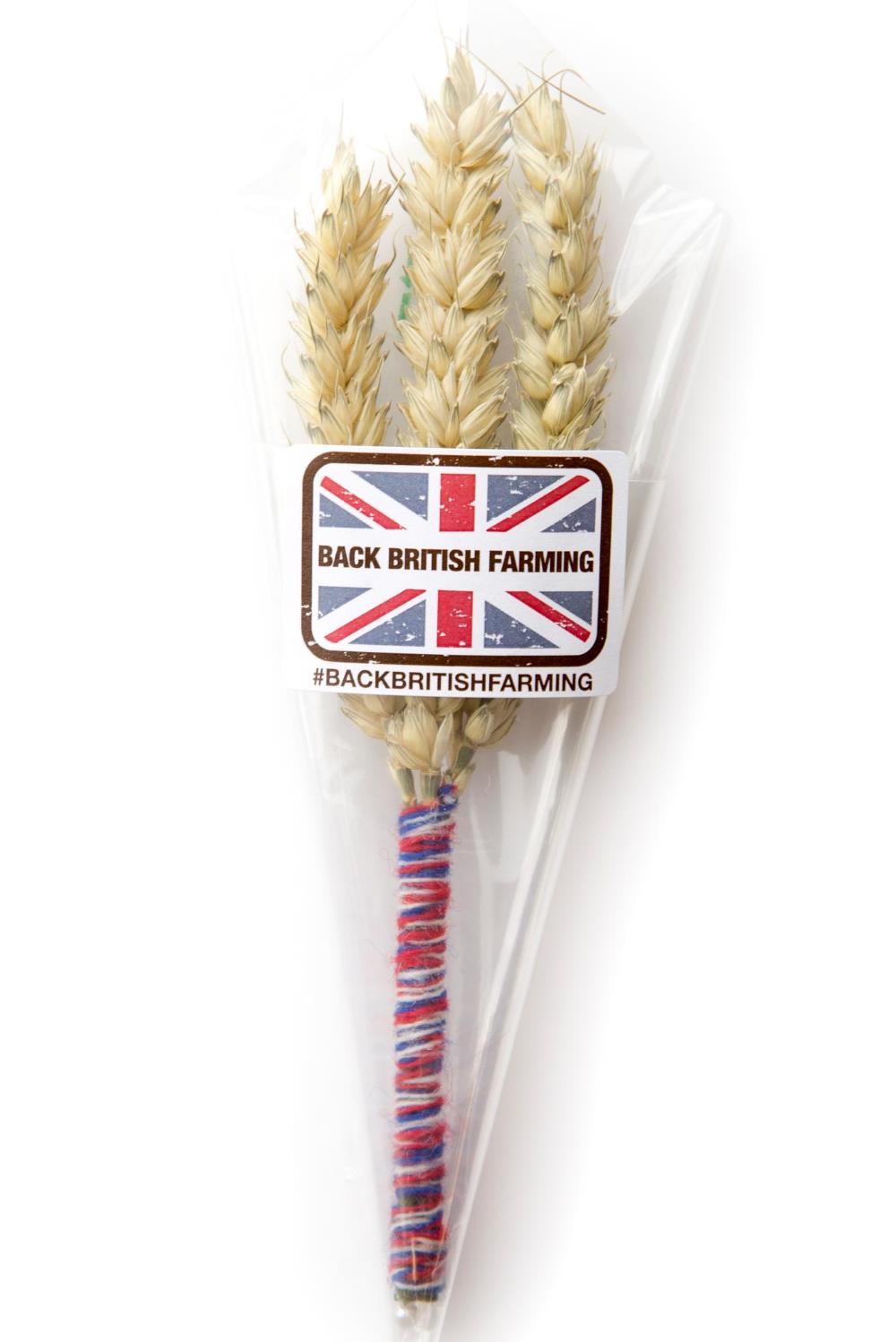 ---
Our new report outlines why it so important for MPs to champion British farming values over the coming months. British Farming: Setting the Standard gives examples of British farmers' high standards in areas such as traceability, animal welfare, plant health and the environment. It makes clear that future trade should celebrate and promote our high standards, rather than undermine them. Read it here.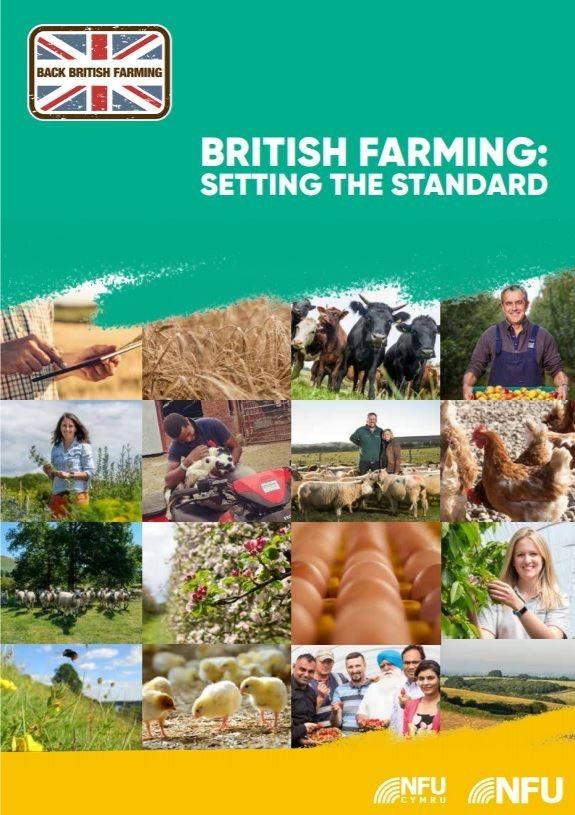 ---

How you can get involved
You can take part on any social media platform. Remember to use #BackBritishFarming and tag your MP.
10 ways to get involved:
Say why you're proud to produce food for the nation and show how you're keeping the nation fed with a short video. Click here for our top tips on filming your video.
Use the Back British Farming day 'twibbon' to add to your profile picture on Twitter. You can also change your Facebook profile picture here.
Click going on our Facebook event for Back British Farming Day to stay up to date and ensure you have access to all of our Back British Farming resources.
Reach out to your MP ahead of the day and share your farming images to illustrate why food and farming is important to them.
Tag your MP in your Twitter post.
Take a look at these six reasons to Back British Farming and share them throughout #BackBritishFarming day on your Twitter, Instagram and Facebook pages.
If you know your MP, invite them on farm. If you need help to arrange this, contact your Regional NFU office.
Invite your MP to wear the wool and wheat-pin badge they will have received from the NFU President Minette Batters and share the picture.
Download our report that will be launched to coincide with Back British Farming Day and invite your social followers to do it too.Download the NFU App to get the report when it lands.
See if you can spot your MP wearing a wheat-pin badge on 9 September in the House of Commons and say thank you on social media.
1 week to go until #BackBritishFarming day! Join us by showing your support for the British farmers who've kept us fed through the toughest months, who produce our food to leading standards and who passionately care about the environment ????https://t.co/XnpHm3LFkZ

— National Farmers' Union (@NFUtweets) September 2, 2020
---
How to take a selfie video on why you're proud to produce
Here are some top tips for shooting the perfect selfie video:
Avoid filming in windy locations or busy farmyards – unless you have a microphone that you can attach to your top. A strong wind can be the difference between a good and a bad video.
If possible, get a family member / friend to take the video, rather than taking a selfie.
Try to get your fields or animals in the background, this looks much better to who is watching the video and also means people can see what you farm.
Keep it under one minute.
Talk slowly and clearly.
Take the video in landscape rather than portrait.
Don't stand too close to the camera – around one metre should work.
Don't move the camera too fast.
Make sure you're in good light.
Here are two examples of selfie videos from NFU Student and Young Farmer Ambassadors Eveey Hunter and Karl Franklin:
---
More from NFUonline: