Ms Truss said the complexity of the CAP had led to real problems in the Basic Payment Scheme – with the European Commission making changes in February, which was too late. She stressed the importance of getting the calculations right because of the risk of EU fines.
The RPA, she said, had been working seven days a week and had between 800 and 1,000 staff processing applications, delivering more than £1billion of payments to nearly 71,000 farmers by the week prior to the conference.
"We are on course to make almost all payments by the end of March. For farmers who have not been paid, we will continue to work with the banks so they are able to access finance," she added.
"We also have a hardship fund, which has advanced BPS payments to 268 farmers, worth an average of £16,400.
"I know that there have been issues in areas, such as allocating land across commons and in cross-border claims, which will be sped up when new systems for exchanging data with Scotland and Wales go live in April."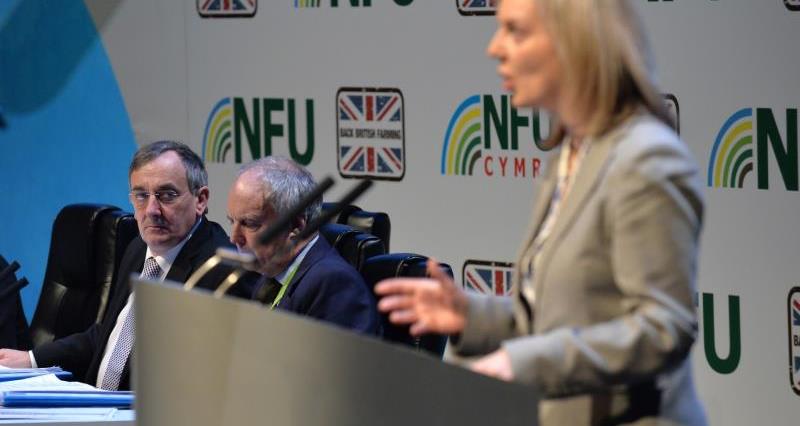 Ms Truss said the 2016 application round would be "much simpler" now that all data had been entered into the system, particularly for those farmers who would not have to make any changes. She also referred to payments made to those suffering exceptional circumstances, and the £26.2million one-off support for the dairy industry.
Elsewhere in her speech, Ms Truss said that by voting to remain in Europe as part of June's referendum, government could work within a reformed EU to reduce bureaucracy and secure further form – while benefiting from being part of the single market.
"At a time of severe price volatility and global market uncertainty, I believe it would be wrong to take a leap in the dark. The years of complication and risk caused by negotiating withdrawal would be a distraction from our efforts to build a world-leading food and farming industry that brings jobs and growth to Britain," she said.
"I believe we would be stronger, safer and better off in a reformed Europe but ultimately it will be for the British people to decide."
On bovine TB, Ms Truss said the government was 100% committed to defeating it – and that it was on course to declaring half of England TB-free by 2019.
"The success is in large part due to the efforts of farmers who have gone out night after night, often in the face of blatant intimidation, to make the badger cull a success. Thanks to them, all three culls – in Dorset, Gloucestershire and Somerset – met their targets in 2015. It is these farmers who are giving hope to the whole industry.
"But this is no time to ease off. I want to see culling expanded across a wider number of areas this year. The chief veterinary officer's advice is that this is the only way to secure the full benefits of our comprehensive strategy.
"Whatever our opponents say, we know we are doing the right thing. We are pursuing a strategy that has worked in Australia and is working in Ireland and New Zealand.
"We will not rest until we have eradicated this devastating disease."

Latest pictures