On price…
The current price of milk was a hot topic as the industry struggles with a low commodity price. Chris Walkland, market analyst, projected that the dairy market is currently 60-70% of where it needs to be for most dairy farmers. Politics had a part to pay in the price dropping, he said. Both the political situation with Russia and the global price of oil have played a role in the decline in price. He described the situation as "frightening".
On relationships…
Rob Harrison, NFU dairy board chairman, said: "We need to have better relationships than ever with our milk buyers. The only way I can see us align supply with the market is by mature producer organisations. What we have to do is have mature relationships to work closer together. Our next priority is over milk contracts. If we're investing in a perishable product we need certainties over terms we're trading with. We've seen farmers put on notice, contracts change and the introduction of volume management with very little planning and thought gone into this. I urge you all to talk to your milk buyers.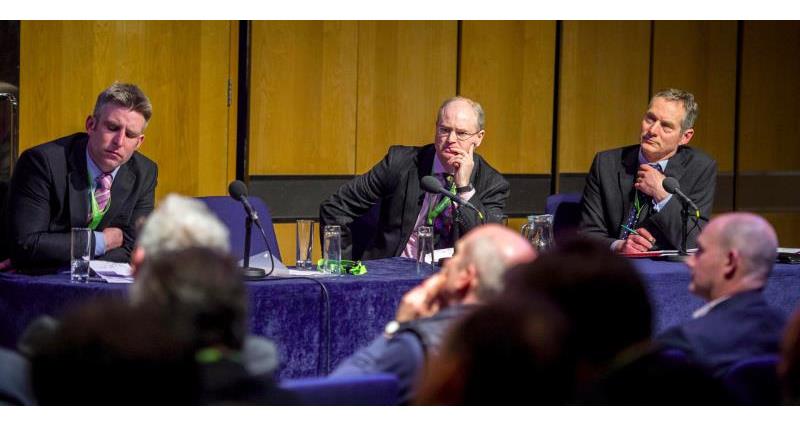 On liquid milk…
Chris Walkland, market analyst, described a "tsunami of milk" flooding the industry after the abolition of milk quotas last year. There is an extra 1.2 billion litres of milk being produced, the equivalent of 45,500 tankers full of milk, or 400 miles worth of tankers stretching from Edinburgh to London, according to the analyst.
On consumers…
Sian Davies, NFU chief dairy adviser, said: "Consumers want British dairy. Their support for British farming and dairy farming has been clear. They are willing to pay more for British dairy. The Morrison's Farmers Initiative has been positive and it shows that consumers are willing to back dairy."