Animal Health
Cat McLaughlin, NFU Chief Adviser (Animal Health & Welfare)
The financial support which the EU has been giving to the bovine TB eradication strategy will be under immediate threat. We must ensure the government meets the deficit. The UK animal health sector is dominated by global and European pharma companies. We must make sure they can justify investing time and money in the UK market.

Environment
Mark Pope, NFU Environment Forum Chairman
A high level priority for us will be to lobby government to recognise agriculture's ambitions to increase growth in agricultural production, alongside protecting and enhancing the environment.
This does not mean that production should be increased at cost to the environment – the natural environment is key to our productive potential. A replacement agri-environment scheme is also a priority. It is crucial that we have a fit-for-purpose and funded scheme to enable farmers to care for the environment. It is a long-term process which could take a generation to get back the gains and wins we have, without a suitable replacement.
Food Chain
Ruth Mason, NFU Chief Food Chain Adviser
With all of public procurement being governed by EU competition law, often procurers are hamstrung when it comes to asking too overtly for anything British. Anything where taxpayers' money is used to advantage that own member states' economics, is breaking the rules.
Leaving the EU, we hope, would free government procurers to mandate and stipulate British food in their contracts. Whether that's the procurers who buy food for school pupils, hospital patients, airman, soldiers, sailors, recipients of meals in care homes or across the prison service, all could be free to ask for British food in their contracts. As with COOL, the government would be free to mandate a labelling system that gives people clear information as to where the meat or milk comes from in processed foods.
Legal
Nina Winter, NFU Chief Legal Adviser
The law hasn't changed – yet. But what lies ahead? Great legal minds have spent the last six months thinking about how on earth all the EU law that's so integral now to UK law is going to be unpicked. There's no easy answer. We'll certainly be going over any new law – and the unpicking of any old law – with a fine tooth comb.
There are a lot of questions that are going to need to be answered. The NFU will play a critical role in the months and years ahead in asking those questions and pushing for the right answers for our members.

Organics
Tom Rigby, NFU Organics Forum Chairman
Scotland has approved a bold action plan and we need the same. Since the UK was unique in receiving a rebate based on net contribution, our government was the only member state reluctant to apply EU funding available to support organic farming. As a consequence UK's organic acreage peaked at 0.5m ha while in France, Germany, Italy and Spain it's over 1m ha and growing. Positive support from our Government is now needed.


Renewable Energy
Jonathan Scurlock, NFU Chief Adviser, Renewable Energy and Climate Change
The UK should strive to lead the world in setting and attaining ambitious goals for the low-carbon economy, building upon the cross-party support achieved for the landmark 2008 Climate Change Act.
The approach to managing greenhouse gas emissions from the agricultural sector must be firmly evidence-based. The government should recognise the potential of land-based renewables as a source of national energy security, well as diversification income and it should develop its own Agri-Renewables Strategy. There should be greater consistency in the government's low-carbon energy policy across incentives, planning, grid access and storage.
Science
Dr Helen Ferrier, NFU Chief Science and Regulatory Affairs Officer
Many EU rules and decisions impacting farmers are driven by politics, sensationalist campaigns and a misguided interpretation of the precautionary principle. The government must now take the opportunity to repair the damage and implement evidence-based legislation that it can confidently justify to our trading partners on the basis of sound science and robust data.
It must ensure the research base is as strong outside of the EU as it was inside, facilitating effective funding and international collaboration. These are critical ingredients for building British farming's competitive position in the global economy.

Taxation
Michael Parker, NFU Head of Taxation
Leaving the EU means the UK government will have greater flexibility to alter the mix between use of direct and indirect taxes in the future.
Direct taxes have been set by national governments. This affords national governments flexibility to determine the mixture and level of these taxes used to fund spending. The frameworks for indirect taxes have been set at EU level but implemented by national governments. Examples of these are VAT and energy taxes.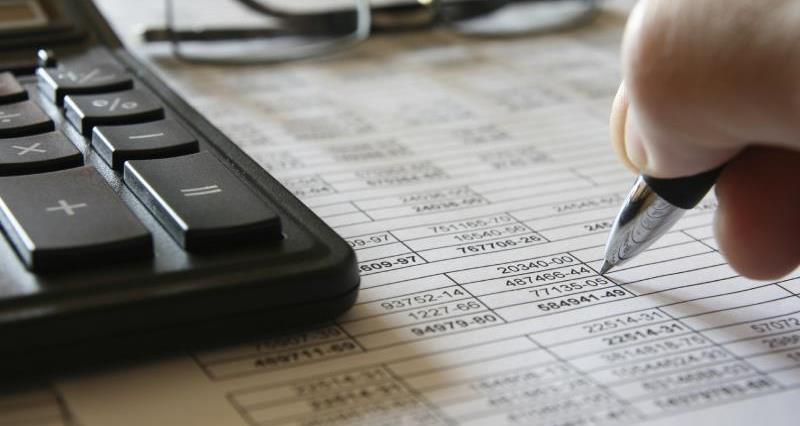 The Next Generation
Richard Bower, NFU Next Generation Policy Forum Chairman
Our industry needs to stay united now, and the NFU will continue its work to make sure the government provides a level playing field for UK agriculture in a global market place.
In the future, if we want to get the best possible access to the European market, we will have to abide by EU standards but, would have no say in future regulations set by the EU which would affect us. Being part of the NFU's next generation forum has made me realise how important it is for farmers to unite and have a voice, and we need to do that now more than ever.

Tenants
Chris Cardell, NFU Tenants' Forum Chairman
Tenant farmers and landlords need Government's response to the referendum urgently, to make long-term plans and investments. Failure is likely to encourage the letting of vacant land on very short-term agreements, while the landlords await how to structure their portfolios for the future. In excess of 30% of the land used in food production currently comes from the vibrant tenanted sector, so we will be urging the UK Government to recognise its value in feeding this country, and look to include it within its 25-year food strategy.
UPDATE: On 4 July, the NFU Tenants' Forum representatives met with Neil Parish, MP and EFRA committee chairman, to discuss issues within the tenanted farming sector and post-Brexit complications, as well as what the future may hold and how the Tenant Forum can help shape this future.
The Uplands
Robin Milton, NFU Uplands Chairman
We want an integrated policy linking upland's farming and food production with its environmental credentials.
We need to avoid single issue environmental approaches and facilitate an outcome based approach that rewards farmers for environmental maintenance. There also has to be an environmental package that rewards farmers for their management input, as well as compensating for any restrictions to business activity which has the flexibility to encompass payment for ecosystem services.
UPDATED: June 29 2016: The NFU Uplands Forum met in London on the 24th of June, following the vote to leave Europe.
With the significant possible impacts the Referendum holds, the group wants to ensure our members remain fully informed over the next few months. We will continue to address all issues with BPS, both present and within the future, including common land and mapping issues. The NFU is also clarifying the situation with current and future environmental agreements, and the security of current agreements. Read more here.