"Therefore it makes little sense to attribute cause and effect to 'the intensification of agriculture' in the UK in the last quarter of a century when there hasn't been any.
"Other causes acknowledged in the report, such as urbanisation, climate change or increasing predator pressure need greater attention.
"Farming in the present day is a living, breathing and dynamic industry; it produces food, delivers for the economy and takes responsibility for of the iconic British countryside. British farmers have embraced the conservation agenda. They have planted or restored 30,000km of hedgerows, they reserve the borders of their fields to plant wildflowers for birds and bees, they are ensuring cleaner water and they are using less fertiliser and pesticides than ever. Greenhouse gas emissions from agriculture have fallen by 16% since 1990. Two thirds of farmers have signed up for Britain's trail-blazing and world renowned agri-environment schemes.
"As proof of some success here over 130 different bird species – seven for the first time - were recorded by over 1000 participating farmers on their own farms in the Big Farmland Bird Count this year. According to RSPB figures about half these species have increased in number in the UK in recent decades. But in amongst this it is clear some bird species associated with farmland are struggling and farmers are keen to work to reverse these trends.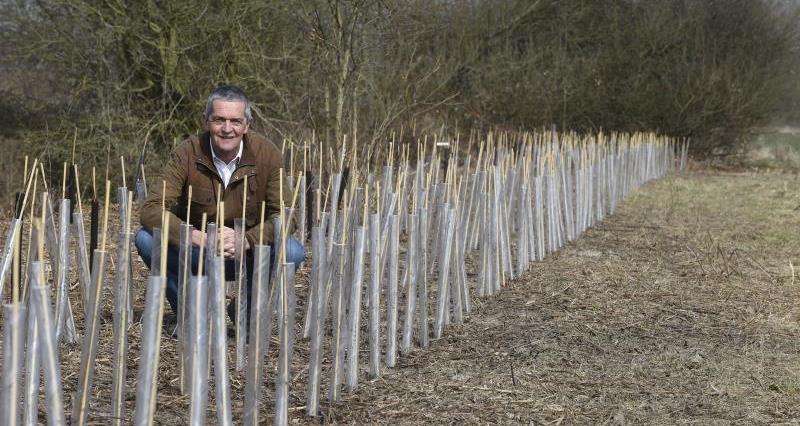 "The well-respected 2011 Foresight Report on the Future of Food and Farming set out very clearly the challenge of managing a food system at a time of an 'unprecedented confluence of pressures.' There is now a high degree of academic consensus that the world will also need to increase food production significantly to meet the needs of a growing population. This increased demand for food will have to be met using finite agricultural land, while our climate continues to change, which will inevitably place further constraints on production in many parts of the world.
"The NFU believes the sustainable intensification of agriculture will be an important tool with which farmers will help to make a significant contribution to the challenge of both domestic and global food security. This means using a spectrum of approaches which enhance yields and other ecosystem services by promoting better use of resources. For example, using technology to precisely apply vital plant nutrients or fine-tune livestock diets to reduce waste and inefficiencies in the system.
"Good husbandry, good animal welfare and good agronomy all play a major role in balancing the need to produce food using less. This is why farmers are best-placed to be part of the solution.
"Above all we need to remember farming is here to provide one of the fundamental staples to life: food. British farmers, in particular, are proud of the high standards of production, traceability of the food they produce and their high animal welfare standards. If we undermine British farming's competitiveness or its ability to produce food, we risk exporting food production out of Britain and increasing Britain's reliance on imports to feed itself."