British farming underpins the country's biggest manufacturing sector. Farming is of vital strategic importance for the country both in producing food for a growing population, being a driver of the rural economy, delivering high quality standards of food production and animal welfare, but also managing Britain's landscapes, environment and natural resources.
It is therefore vital that a post-Brexit Britain works for everyone – which must include our farming sector.
Following the Prime Minister's speech, this morning NFU Council re-iterated four principles which British food production needs in a post-Brexit Britain:

The best possible access to trade with Europe;
Access to a competent and reliable workforce;
The government to give commitment that agriculture is a key industry for Britain and a post-Brexit Britain will allow farmers to be profitable, productive and realise the potential of British food production;
That any changes to trading relationships or the agricultural policy affecting farmers should be subject to a period of transition to allow farming businesses to adapt to any new environment.

We firstly welcome the Prime Minister's acknowledgement that access to a reliable workforce from overseas is vital for many British industries. This is especially important to many farming businesses and we look forward to that acknowledgement being turned into a commitment which is then acted on.
The NFU has long called for clarity from government as to what the intended trading environment will be for Britain post-Brexit. Some 72% of agricultural exports go to the EU with some sectors being heavily dependent on trade with the rest of Europe. For example, of £300m UK lamb exports, £290m came from sales to Europe, and 78% of wheat and barley exports went to the EU.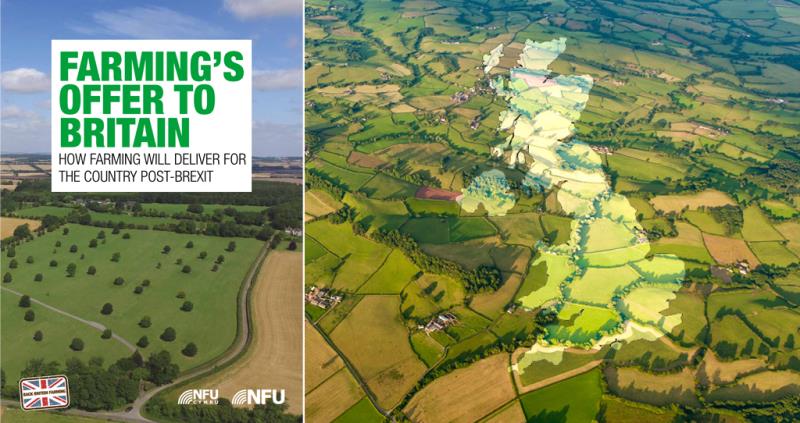 Read more about our vision for post-Brexit agriculture here

Therefore, whilst clarity from the Prime Minister has been needed, NFU Council still has legitimate and important concerns. The Prime Minister has ruled out the UK's continuing participation in the European Single Market or the EU Customs Union and instead has stated her intention to pursue a free trade agreement with the EU. We hope the Prime Minister's ambition can be achieved, but as we know these kind of deals normally take years to conclude and do not cover all products.
If a quick and comprehensive deal cannot be achieved it would be absolutely vital that there are appropriate phased arrangements to avoid a disruptive cliff-edge to allow Britain's farmers to adapt – especially given that farming is a long term industry where farmers are making decisions now without knowing what a future trading environment will look like. The British farming sector – along with many other industries – has consistently warned of the dangers of putting up barriers to accessing the European Market whether financial or logistical.
Following today's speech we are now seeking urgent talks with the government as to how a post-Brexit Britain could work for Britain's food production and for detailed commitments on a suitable transition period. We continue to urge the Prime Minister to ensure that British farming has a profitable, productive and resilient future post-Brexit and that a post-Brexit Britain truly does work for everyone.