Those plans should include the proper financial resources to deal with extreme weather events to help increase the resilience of farmland from flooding. If and when farmland is used to protect other areas from flooding this must be planned, agreed and paid for.
The call comes as the NFU unveils its Flooding Manifesto today (Thursday) at a high-profile event in Westminster to highlight priorities and principal asks of Government and others on future flood management.
NFU key policy asks include: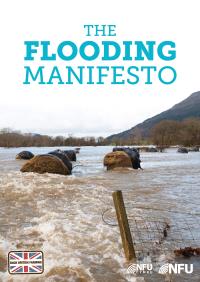 Plan
More long-term planning to recognise the increased frequency of extreme weather events using local farmer and stakeholder knowledge
Protect
Government must recognise the importance and value of productive farmland considering wider benefits such as protecting and enhancing the environment and protecting infrastructure
Pay
Flooding and water management in river and coastal areas must be properly funded to protect urban and rural businesses, infrastructure and communities. Government spending must be transparent, and the artificial distinction between capital and maintenance expenditure removed.
Minette Batters, NFU Deputy President, said: "Agriculture is often at the mercy of extreme and changeable weather and this winter has again thrown up a number of severe storms. Just weeks ago forecasters predicted a storm surge up and down the east coast. This demonstrates clearly why government and its agencies must have the necessary long term plans in place, including the right financial resources, to deal with future extreme weather events that take into consideration the increased frequency and severity of storms that we have all experienced in recent years.
"The winter floods of 2015 also caused widespread damage to farming businesses, rural communities and infrastructure and were just one of a series of events which have badly affected the farming industry. Through this manifesto we have looked to provide solutions on how farmers can work with other stakeholders to help improve the resilience of rural areas to flooding.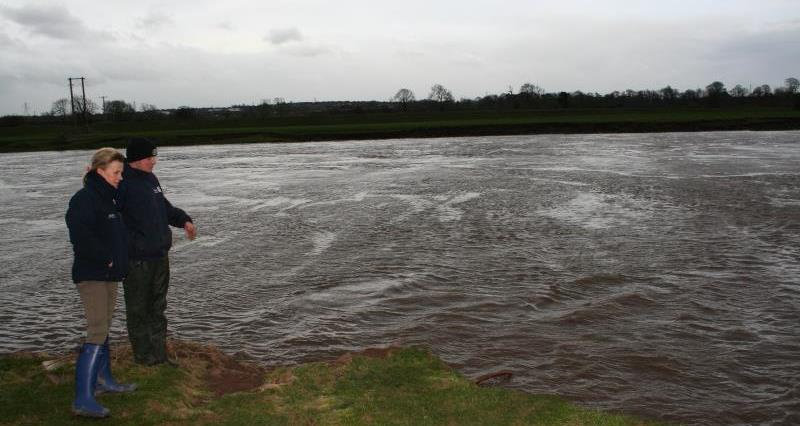 "We recognise that farmers have a role to play in mitigating the risk of flooding to others in the catchment. However, natural flood management is not a panacea solution and should only be used as part of a coherent, planned component of total catchment management. One of our main asks of Government and its agencies is to have a greater emphasis on making decisions at a catchment level, using the local knowledge of farmers and other stakeholders.
"Crucially, we must not overlook the contribution our food and farming sectors make to the economy. Food and drink is the largest manufacturing sector in the UK – worth £108 billion and providing jobs for 3.9 million people. British farming is the bedrock of this - not just feeding the nation, but in its contribution to the country's economy, in creating jobs, as well as the rural landscape that attracts millions of tourists every year.
"Some of our most productive and highest value agricultural land lies in floodplains or coastal regions, vulnerable to flooding, and deserves to be protected."