Help us grow support for British farmers: ONLINE | ON FARM | OFF FARM |
It's never been more important to support you, our British farmers – which is why we need your help. Here's how you can get involved.
Support our latest campaigns:
Email your local council now and join us in our call for a complete ban on the release of sky lanterns.

Find out more about our public facing campaign and a list of councils that have already introduced a ban on the Countryside website.
Share our video and images on social media and download our poster - perfect to put up on your local notice board or vet surgery.
Support our campaign from your farm:
Help educate the public to behave responsibly in the countryside by putting up these gatepost signs. Order online or contact NFU CallFirst on 0370 845 8458.
Also available in Welsh language.
Spread the word that British farmers are proud to produce the nation's food by displaying a field banner on your farm or business. Download the print ready artwork file and send to your local printer.
Your knowledge and expertise is an essential tool in helping us to demonstrate what farming does for the nation, and how they can help ensure its future. A compelling experience for those not involved in agriculture, farm visits bring our industry to life. We're always looking for farmers to host visits from stakeholders, including MPs. If you're interested, please contact your regional office.
You can also join the hundreds of farmers helping to educate children about farming, with a school visit or open day. Find out more about our free resources and useful links.
If you're thinking of hosting a visit, you might be interested in taking part in a Countryside Educational Visits Accreditation Scheme (CEVAS) course. The training results in a nationally recognised accreditation and while not mandatory, is highly recommended.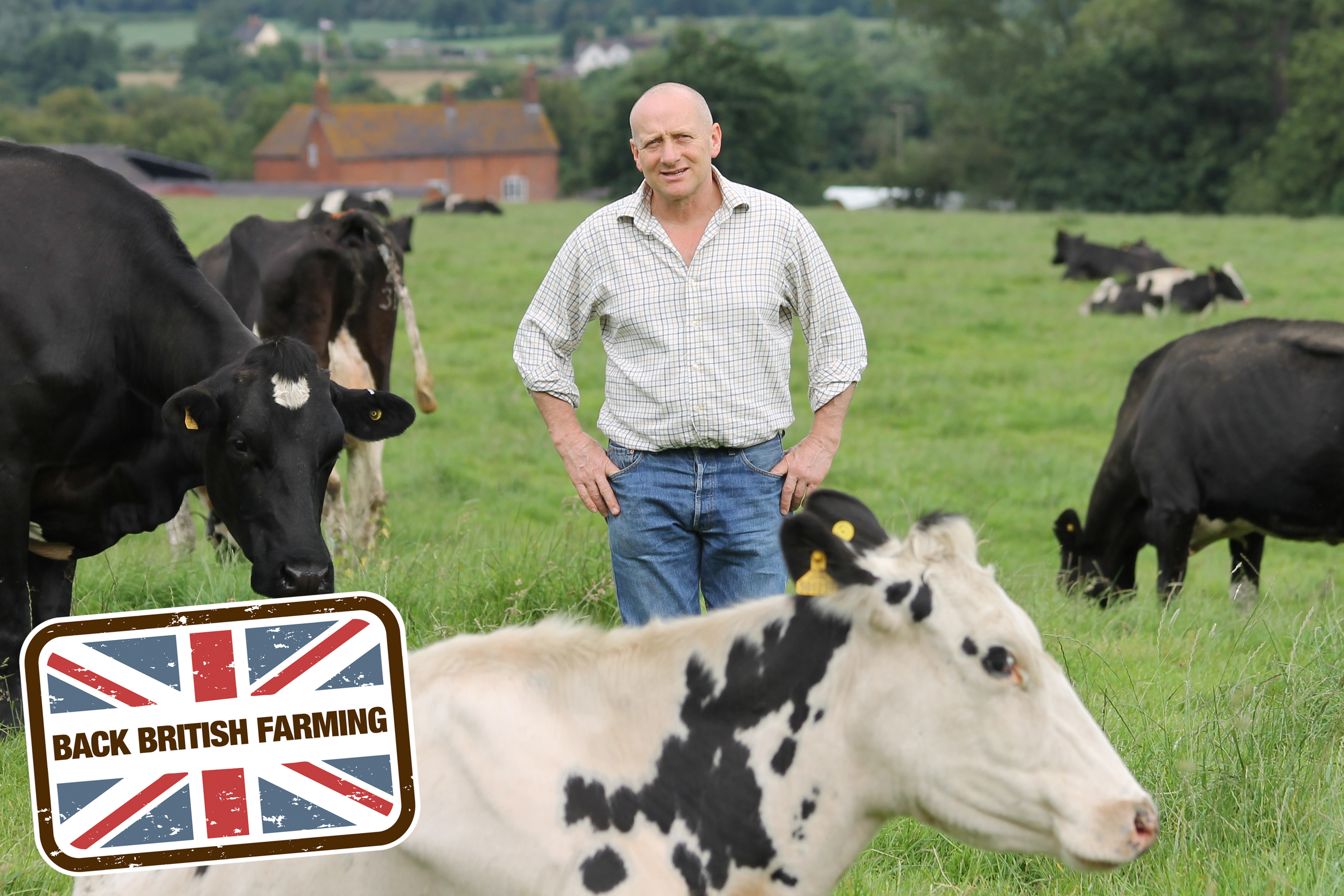 Real-life farmer stories play a vital role in our work to illustrate what British farming does for the country, while highlighting issues affecting rural communities such as fly-tipping or rural crime. If you have a story to tell please get in touch with our press team and help us stand up for you.

Find out how else you can get involved:
Our Let's Talk Farming Discovery Barn travels across England and Wales to teach 4-9 year olds about food provenance and the hard work British farmers do 365 days a year to produce glorious food for the nation.
We're normally out and about from spring to autumn, attending school events, county shows and festivals. We're taking a break this year due to COVID-19, but check back to see our latest schedule when restrictions allow - we're always looking for helpers.
We've created a car sticker: Back British farming | Back British food, to enable the public to show their support for British food and farming. Find out how to order a sticker for yourself, or for a pack to hand out to customers here.
As an NFU member, you can apply for permission to use our exclusive Campaign Supporter logo, enabling you to promote the Back British Farming campaign. Simply contact us for a logo license form and we'll take it from there.