Government must start acting now to ensure the farming industry is equipped to profit from whatever trade deals are in place when the UK finally exits the European Union, according to Allie Renison, head of Europe and trade policy at the Institute of Directors.
Without predicting whether there will be complete free trade access, trade with tariffs or trade liberalisation, Ms Renison told NFU Conference delegates there was likely to be a phased implementation of any deal post-Brexit.
Echoing Secretary of State Andrea Leadsom's earlier comment, she said: "We want tariff-free and frictionless cross-border trade with Europe. So, with zero tariffs and zero non-tariff barriers as our starting point, we are striving for the best possible access for our farmers and food exporters."
Trade policy, she said, had a serious impact – sometimes for good, sometimes for worse – on agriculture.
"The Prime Minister has said that once a deal is reached, we will have a phased implementation process. But the whole divorce process might stretch on. What happens if we reach the two year mark: are you going to be able to extend it or not? Moving back to World Trade Organisations and 'most favoured nation rules' between the UK and EU are highly undesirable," Ms Renison said.
"It is not just a question of tariffs as to why that is undesirable. There is a big incentive that, once Article 50 is triggered, to make sure we get it right on content rather than [just] focusing on doing it at lightning speed. It has to be a balance of those two priorities."
Ms Renison raised the possibility of negotiating an extension to the period in which the UK extricates itself from the EU to ensure the best trade deals are in place.
"But then you have a big issue about who enforces those mechanisms for trade, cross-border enforcement and dispute resolution," she added. "Potentially the EU could have a 'phasing in' of tariffs over time. That would be better than tariffs being imposed right away."
Business, including farming, needs a variety of different skillsets and, with regards to the pool of labour, both permanent and seasonal from within and outside the EU, Ms Renison said Brexit might force employers to either pay higher wages or use innovative ways of taking up some of the slack.
The NFU reiterates that it wants UK farming to have a free access to the EU, with the freest possible trade. To keep up-to-date with the NFU's changing work on Brexit for its members, visit www.nfuonline.com/news/eu-referendum/

Food security equals national security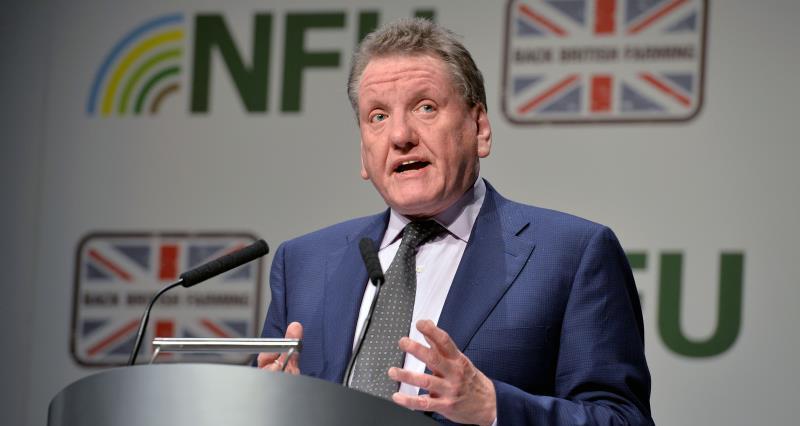 A line was drawn between national security and the ability of Britain to feed itself by the head of the Food and Drink Federation (FDF).
FDF Director General Ian Wright told delegates at the trade and investment session: "Food is at the heart of our national security – if you can't feed the country, you haven't got a country."
Mr Wright said that he thought that the transition deal was as important as the final Brexit trade deal that was struck and that ministers should take as much, if not more, care over the transition arrangements.
He said that our export performance has been exceptional over recent months but there was a basic need for us to protect our trading partnership with Europe, which he underlined was the most important trading partner we have.
Mr Wright said: "The record food and drink exports announced represent £20 billion value to the UK economy that speaks volumes as to the importance of this dynamic and diverse industry. Speaking with one voice on areas such as trade and our future workforce needs will secure the best outcome for manufacturers, farmer and consumers alike."

Interview: Food and Drink Federation Director General Ian Wright
Mr Wright emphasised the need for 'frictionless borders', especially in the case of Northern Ireland, which would be the UK's only land border with Europe. He said that Ireland had the potential to be our biggest ally in negotiations. There are 200 routes between north and south Ireland, and during the troubles the British Army could only man 20 of them, so border control could be a big issue for trade.
He ended by calling for the British Government to back the European workers who live in this country and not use them as political bargaining chips when Article 50 is declared. And he stressed the importance of not swapping a single EU market on food regulation for four separate ones, based on the devolved UK assemblies.
"We need the whole of the food chain from farming to fork to speak with one voice," he added.
Top #NFU17 content